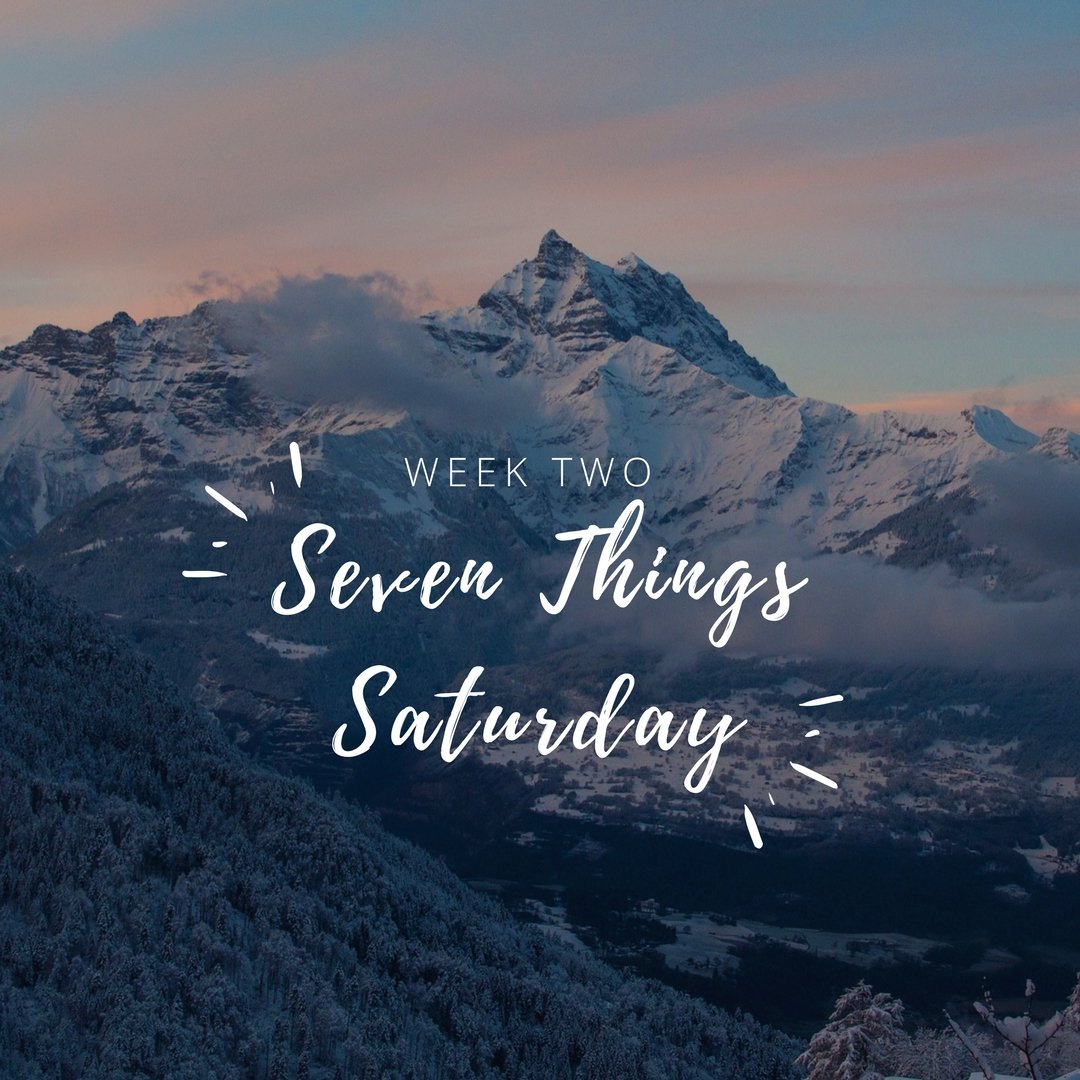 We spent the weekend away at Nova's gymnastics meet and I am just now sitting down to write this post. This week is a bit odd because my full time job is with the government and they can't come to a budget agreement. We are shutdown and can't work until they figure this all out. I am hopeful that will be soon and things will get back to normal but if it doesn't--I have lots of projects to work on.
SEVEN THINGS SATURDAY:
Whole 30 Day by Day continues to be such a resource for me during this Whole 30! I'm on Day 16 and love writing down my progress each evening. If you are planning to do a Whole 30, I highly recommend this book/workbook.
Washington DC. I am excited for a trip I have planned there in early summer. So excited that I have already been planning which restaurants I want to go to. Oyamel is on the list, for sure! In the meantime, I can make my Oyamel inspired guacamole.
Rx Bars! I have been loving these during my Whole 30 but really need to make my own. My friend tried this recipe and had good success.
Making almond milk from almond butter? I was at Crop and asked them if they make their own almond milk, she replied, "Yes, we make it from almond butter--its so much easier and tastes better." After a bit of research, I am ready to try this on my own. Sounds almost too good to be true.
Disney Pop Century Resort! We stayed in one of the refurbished rooms this past weekend and WOW! They did an amazing job making a dated motel seem like a luxurious hotel. It is still small but the design is so unique and they did a great job using the space. If you go to Disneyworld--try to request one of the refurbished rooms.
Butcher Box. Since we have been eating so much meat, I want to be sure we are eating organic, free range and grass fed meat as much as possible. I ordered a Butcher Box---a curated box of farm raised meat delivered to my door. I am super excited about it. If you want to try it, use this link and get free bacon for a year!
---
Posts of the Week:
Eggplant Moussaka (or Vegan Gluten Free Lasagna): One of my favorite recipes from my favorite vegan cookbook.
Berries and Greens Smoothie: Trying to spice up my breakfasts just a bit.
Whole 30 Meal Plan Week 3: Some ideas on what to eat during week 3.
Curried Carrot Soup: One of my staples during the Whole 30.
This week, I'll be working posting my chicken curry recipe, Whole 30 compliant wings for the upcoming Super Bowl and a few other recipes. I am recipe testing Rx Bars, a Paleo hot cereal and a beef broccoli dish. Stay tuned!