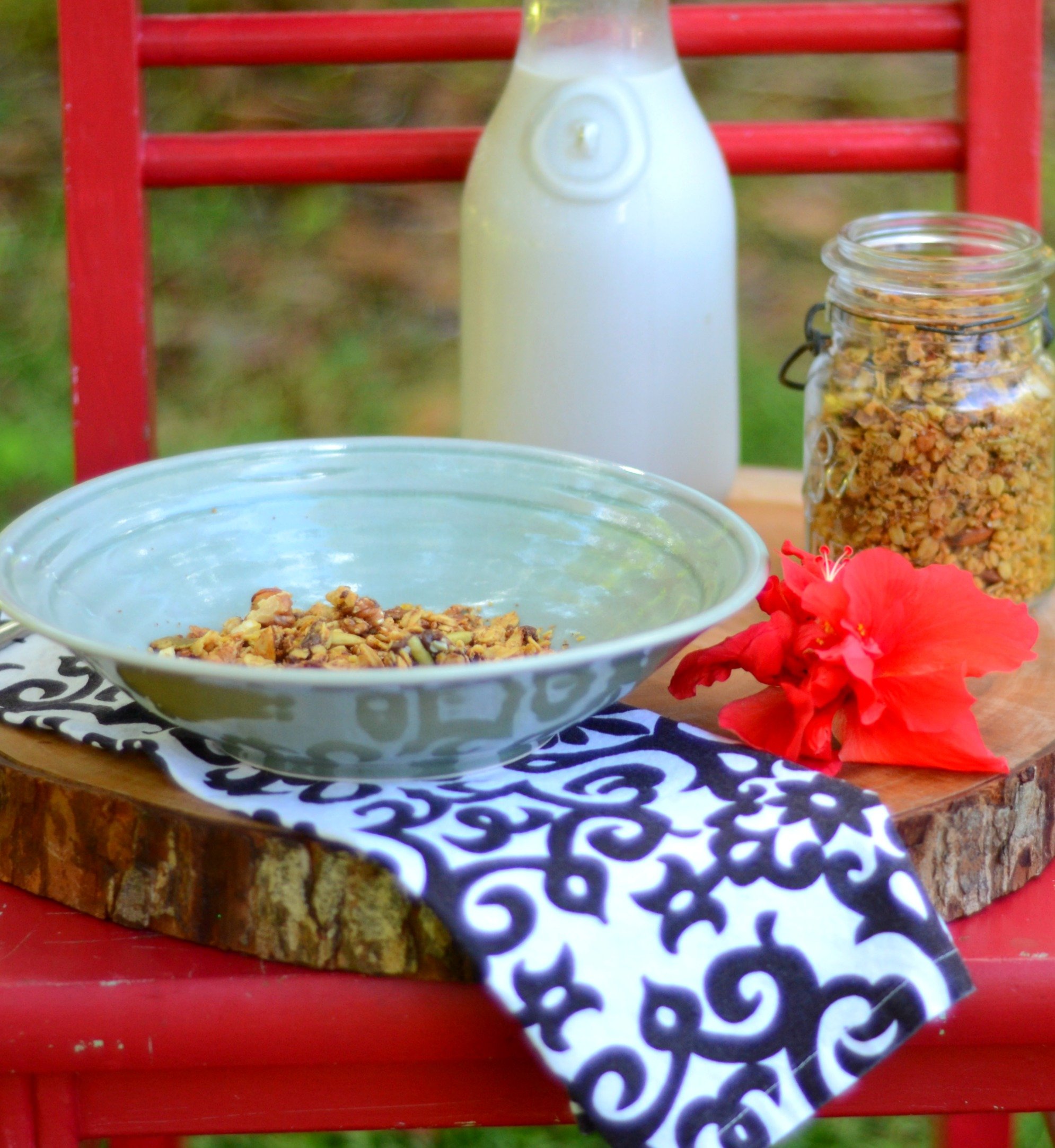 Sawyer is obsessed with this particular chocolate and cashew butter granola and eats it multiple times a day. We started by buying it from the store but it is just getting too expensive. Every couple of days, Sawyer announces that he needs more granola and we head back to load up the cart.
In an effort to save money and better control what he is putting in his body, I tried to re-create our favorite granola at home. I added my own favorite nuts and seeds and really liked the way this turned out. As of now, I have tested this recipe already three times in one week.
Before I could really perfect this recipe, I had to first figure out cashew butter.
Luckily, it is easy and so much more cost effective to make at home. The cashew butter is really key to this granola. I suppose if you didn't have time to make it, you could use almond butter but I highly recommend making your own cashew butter for this recipe. It only takes about 20 minutes and is so worth it.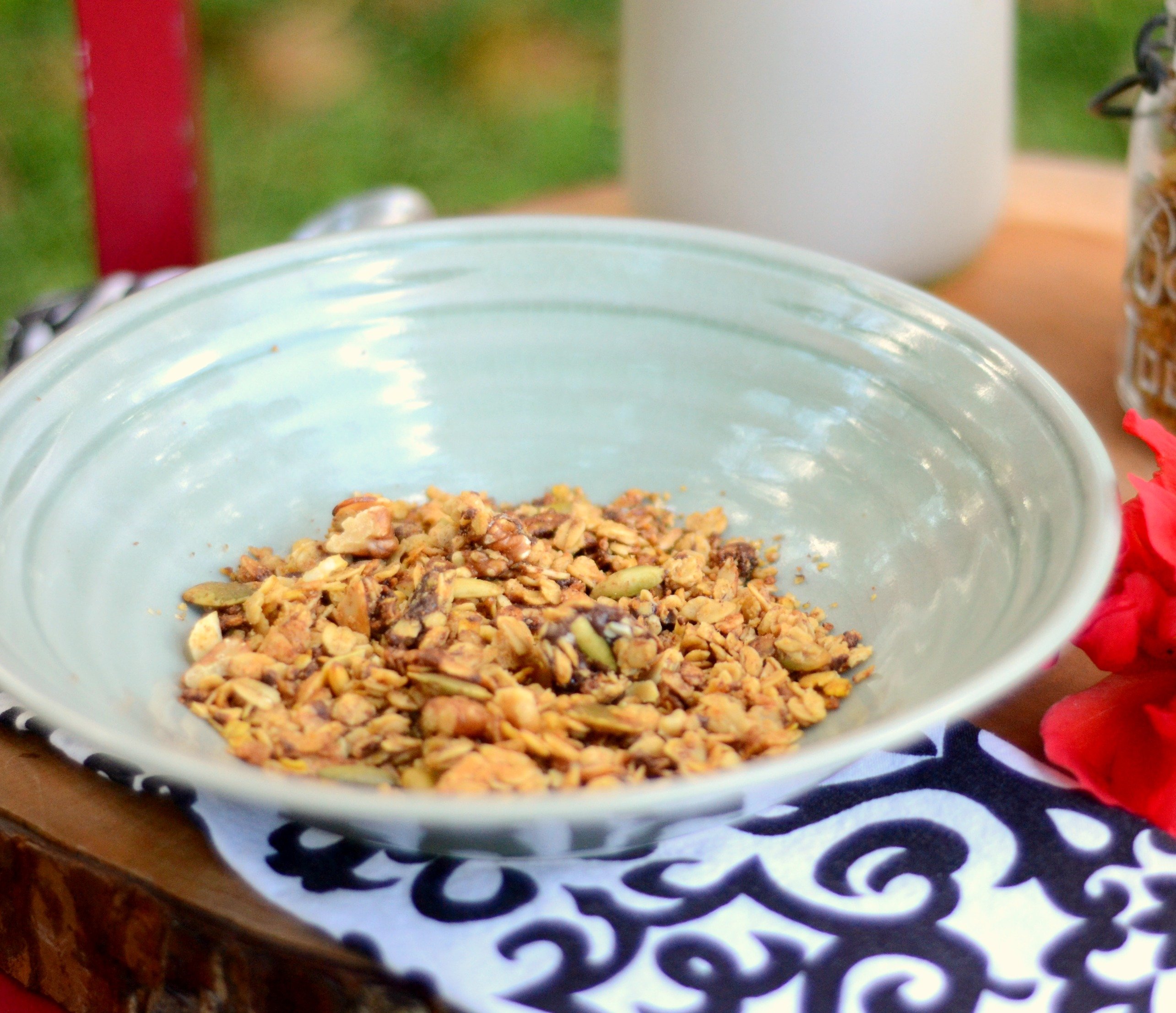 Besides the cashew butter, the rest of the granola comes together pretty normally. Oats, walnuts (my fav!), almonds, pumpkin seeds, coconut mixed with the cashew butter, maple syrup, olive oil and a few spices. Chocolate and a secret ingredient gets thrown in at the very end.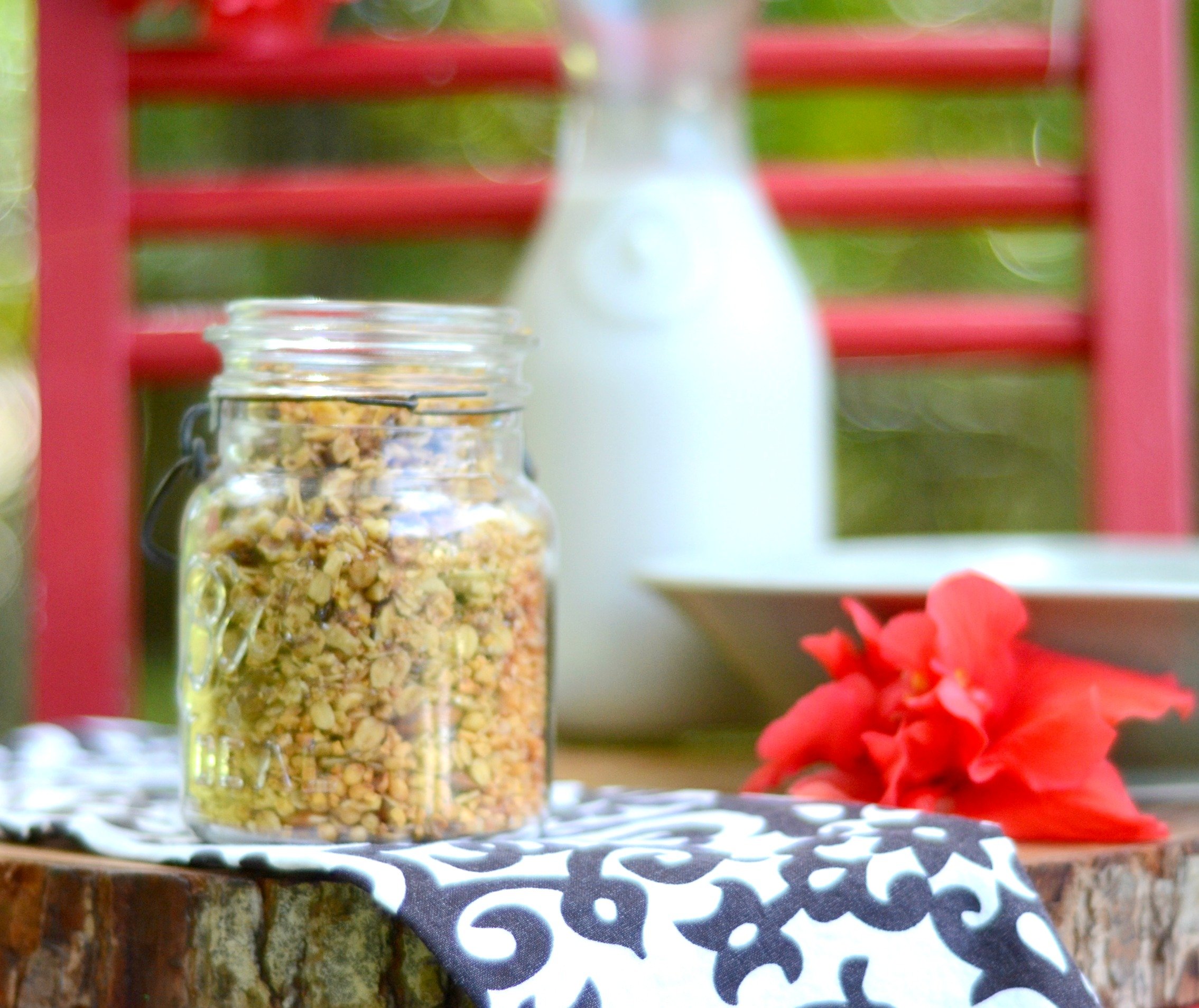 Your house will smell amazing, your family will love you and you will save money too!
If you try it, let me know how you like it!
Tag #thesurferskitchen on Instagram---would love to see your creations.
Ingredients
½

cup

homemade cashew butter

⅓

cup

maple syrup

½

cup

olive oil

3

cups

of oats

1

cup

of walnuts

½

cup

green pumpkin seeds

pepitas

½

cup

sliced almonds

½

cup

unsweetened coconut

1

teaspoon

cinnamon

1

teaspoon

vanilla extract

½

teaspoon

kosher salt

with another ½ saved for the end

2

teaspoons

turbinado sugar

1

cup

bittersweet chocolate chips
Instructions
Preheat oven to 300 degrees.

Combine the oats, nuts, pumpkin seeds, walnuts coconut and salt in a large bowl.

In another bowl, combine the cashew butter, vanilla, oil, and maple syrup.  Mix well.

Pour the liquid ingredients over the dry ingredients and using a wooden spoon or spatula to combine.  You want all of the dry ingredients to get a bit moistened.

Spread on one or two baking sheets---trying to really give all of the pieces some room.

Bake for about 20 minutes. Pull out the baking sheets and toss around the granola.

Bake for an additional 15-20 minutes.  Check every five minutes as it gets later in the cook time to make sure things aren't burning.

Once you pull the granola out of the oven, sprinkle with the turbinado sugar, the other ½ teaspoon of the kosher salt and the chocolate chips.  Gently toss them together.

Let cool completely and store in a air tight container for up to a week (if it lasts that long).