Looking for a great recipe to take to your office party? Your friends baby shower?  For any occasion at all, I turn to these brownies.  Everyone loves a great brownie and these are no fail.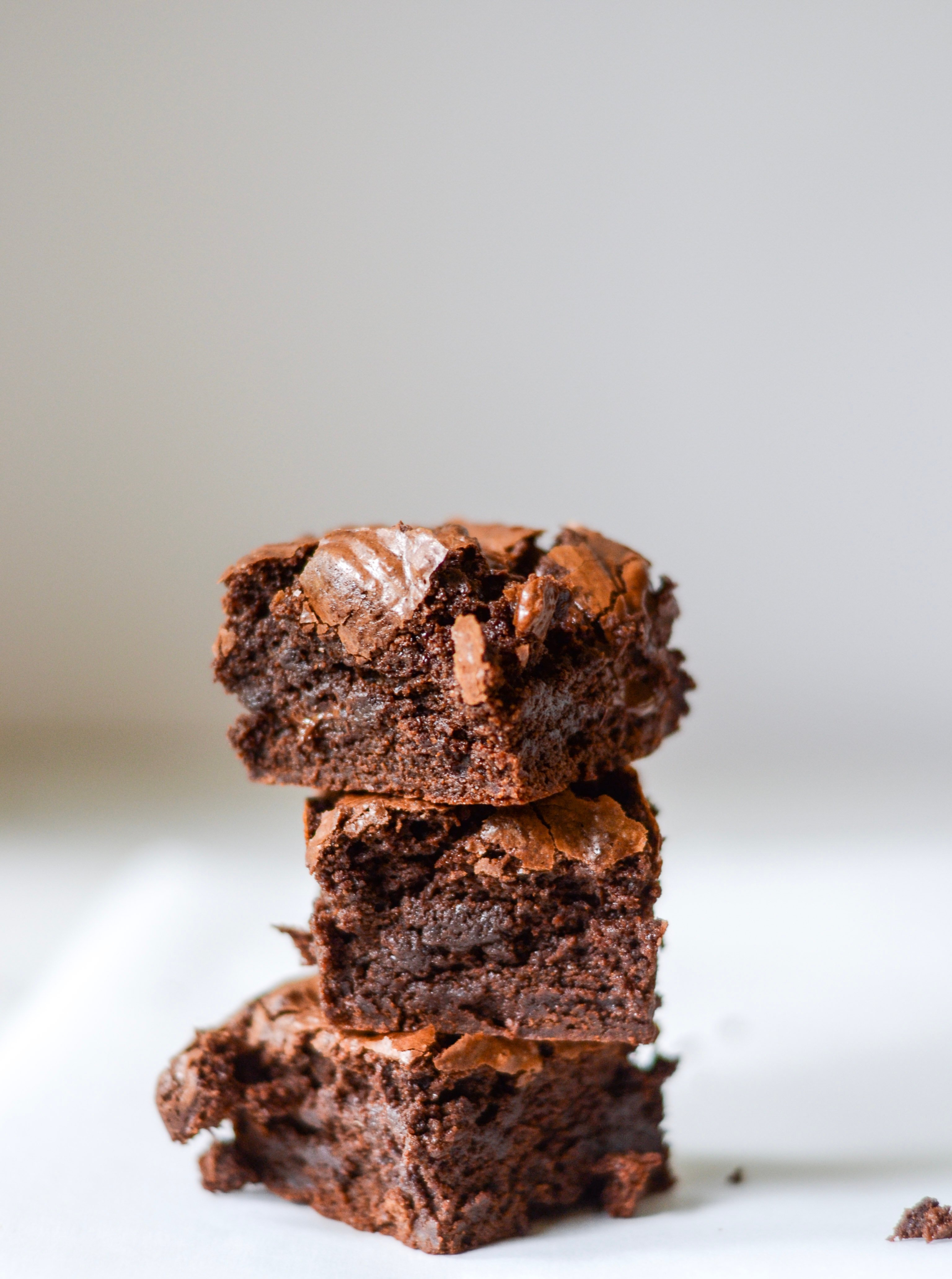 Hi Friends!  Missed me?  I haven't been posting as much as I would have liked.  I have been cooking though--recipe testing all the time with Nova and Sawyer.  We have a bunch of new recipes to roll out in the new year but I thought I should at least pop in and say...
Happy Holidays!  I made you brownies!  I wish we could sit together and have brownies and coffee and talk about Christmas plans but alas, that isn't really possible.
Instead, why don't you make these brownies and we can virtually eat them together.  I will be having one tonight and most likely one tomorrow morning because brownies for breakfast is a good idea.
These brownies don't call for any fancy baking chocolate or specialized cocoa powder.  One bag of chocolate chips is all you need.  I like to take them out of the oven when they are still slightly underdone.  When they cool they keep their chewy consistency.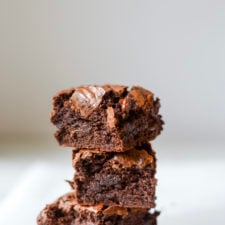 Brownies for Every Occasion
Thick, chewy and decadent--these brownies are good for any and every occasion.
Print
Pin
Rate
Servings:
24
mini brownies
Ingredients
1 ½

cups

flour

½

teaspoon

baking soda

½

teaspoon

salt

maybe a little more for sprinkling, if you like that sort of thing

10

Tablespoons

unsalted butter

1 ½

cups

sugar

4

Tablespoons

water

12

ounces

of semi sweet chocolate chips

2

teaspoons

of vanilla extract

4

eggs
Instructions
Heat oven to 325.  Line 9X9 baking dish with foil, making sure to leave overhang.

Combine flour, salt, baking soda in a small bowl and set aside.

In a saucepan, heat the butter, sugar and water.

As it starts to come to a boil, remove it from heat and add 6 ounces of chocolate chips and vanilla.

Stir until it comes together in a smooth mixture.

Add the eggs, one at a time, beating thoroughly.

Slowly fold in the flour mixture.

Add the remaining 6 ounces of chocolate chips.

Spread into the baking pan and bake for 40-50 minutes.

Towards the end of the baking time, check on the brownies.  You want the center to be slightly underdone so that they keep their gooey consistency.

Cool completely and enjoy.