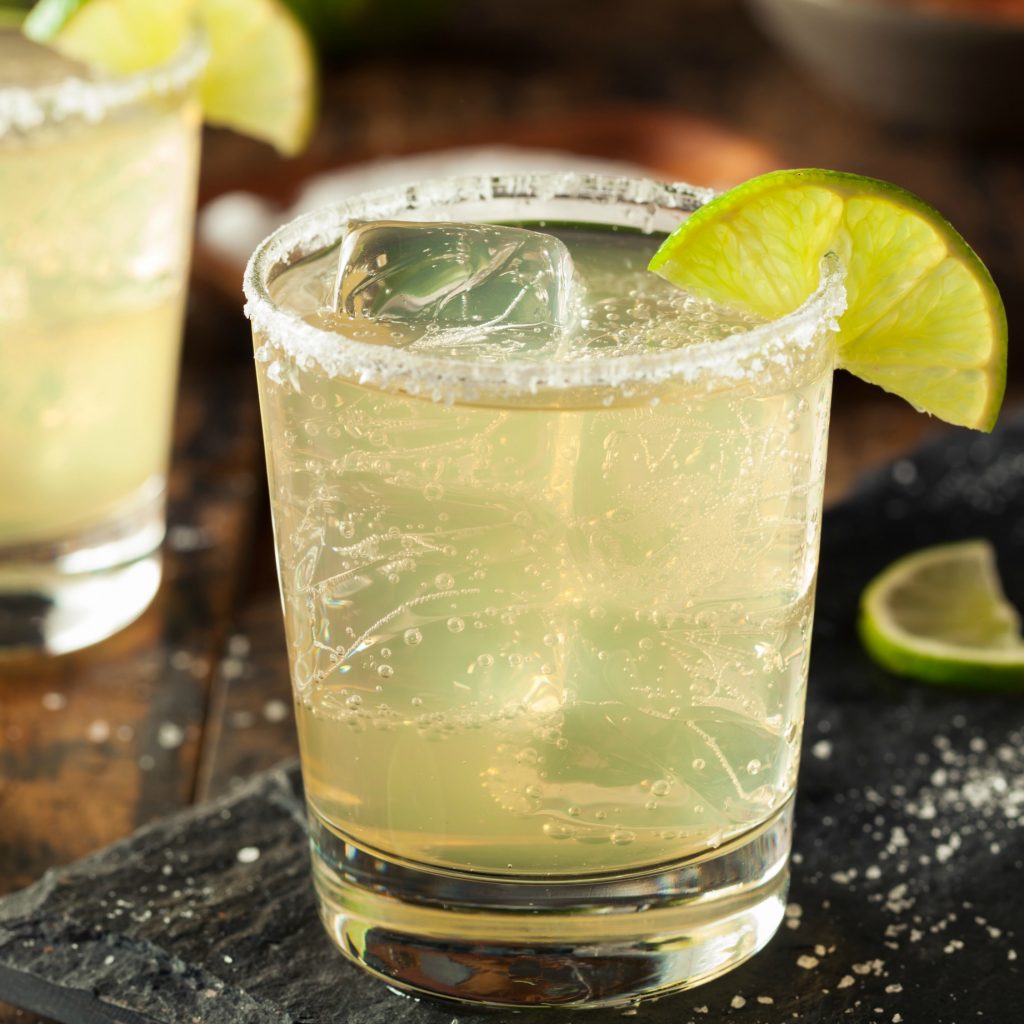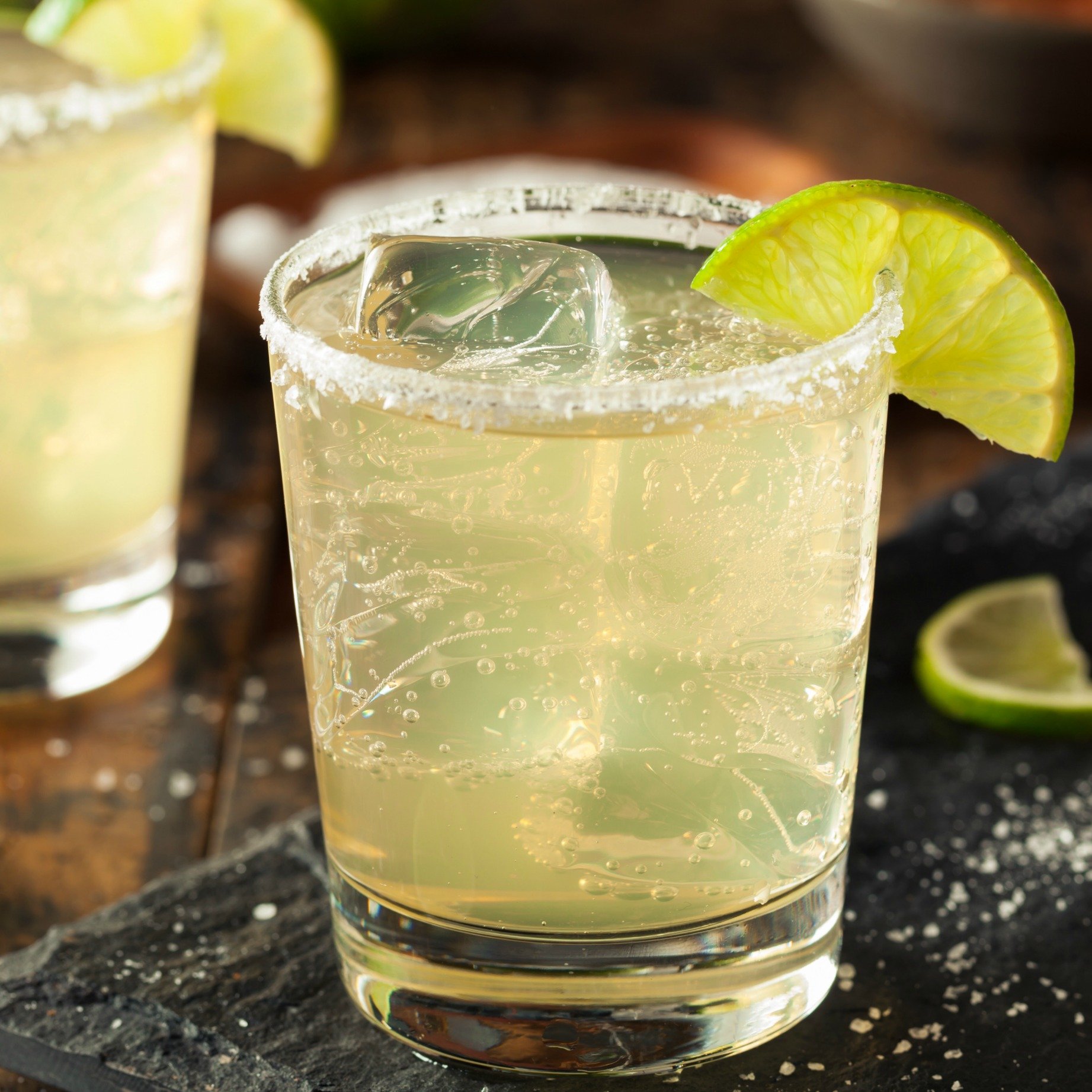 I'm not normally a margarita fan. I don't like frozen drinks, fancy glasses or sugary sweet cocktails.
I also have developed a bit of strong feelings against tequila while working as a bartender and cocktail waitress for many years. I remembered delivering trays full of Cuervo shots, with lime and salt and watching in disgust as salt would be licked off of necks and limes sucked out of other peoples mouths. Just watching that scene made me very judgmental about tequila and those who drink it.
For my birthday, my co-workers took me out to lunch at Red Mesa Cantina, in St. Petersburg, a place that I have heard lots about but never had tried. I was excited to try the food but a bit apprehensive, especially with the talk of margaritas came up. I decided to celebrate a little (it was my birthday lunch, after all) and just order a margarita along with the rest of the group. If it was a green, slushy mess, I would just play with it a bit and pretend to enjoy it.
Luckily, it was perfect. No frozen concoction, no mixer, no triple sec---just a nice smooth tequila, agave nectar and lime juice.
The waiter was a wealth of knowledge about tequila and he (along with the great drink) really peaked my interest. He said that most bars have their well tequila (the cheap stuff), the Cuervo (which is 51% agave and the rest filler), and only one 100% agave tequila, usually Patron. At Red Mesa, Patron is their lowest level tequila and they just go up from there. They have hundreds more that are equal to that or even better in quality. He talked a bit about the different farms that grow the agave and the region in Mexico that brings us all of our tequila. Just like vineyards, people travel to these agave farms to see the fields, meet the producers and taste the tequila.
Sounds like I have found a new interest to pursue.
On my way home from work, I stopped and got a bottle of 100% agave tequila and mixed up some agave lime margaritas of my own.  So easy, refreshing and way better than the mix.  I feel I can safely call this a healthy drink.  With the 100% pure agave tequila, you are avoiding the gross fillers that you might find in other tequilas.  The only thing you are adding to this is a bit of freshly squeezed lime juice and some agave nectar---no sugar, no high fructose corn syrup--just pure natural foods.
Enjoy!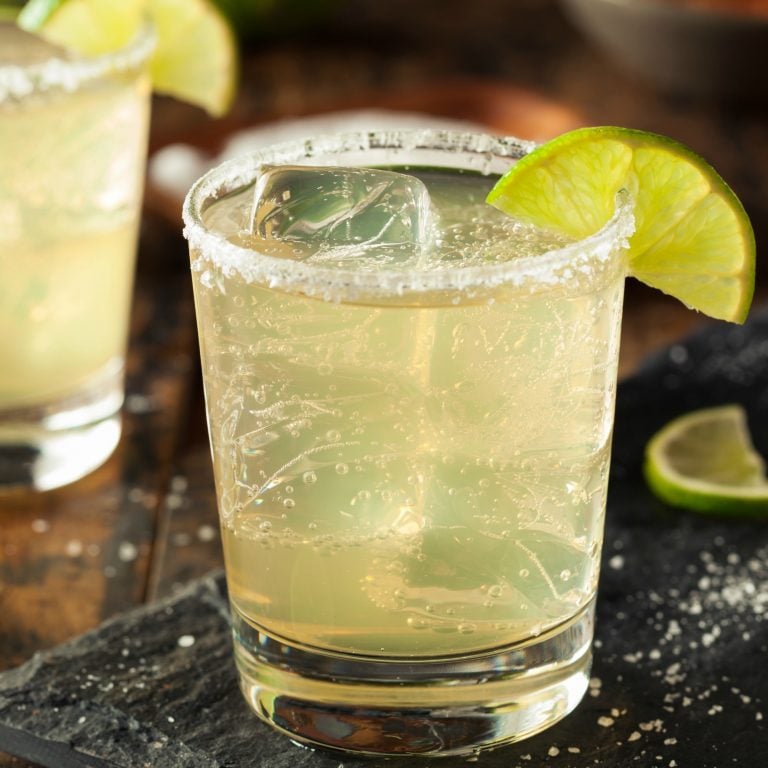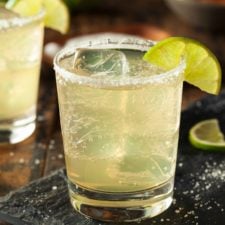 Agave Lime Margarita
A light and refreshing margarita made with real agave, lime and 100% agave tequila.
Print
Pin
Rate
Ingredients
1 ¼

ounce

100% agave tequila

½

ounce

fresh lime juice

2

teaspoon

agave nectar

2

teaspoon

water

fresh limes

salt for the rim
Instructions
Fill a mixer with ice, tequila, agave, lime juice and stir.

Pour into a ice-filled,

 rocks glass

, rimmed with

salt

, if you like, plain if you don't.

Serve with a fresh cut lime wedge.

Enjoy (responsibly!)
Notes
Feel free to double, triple or quadruple depending on how many you will be serving.