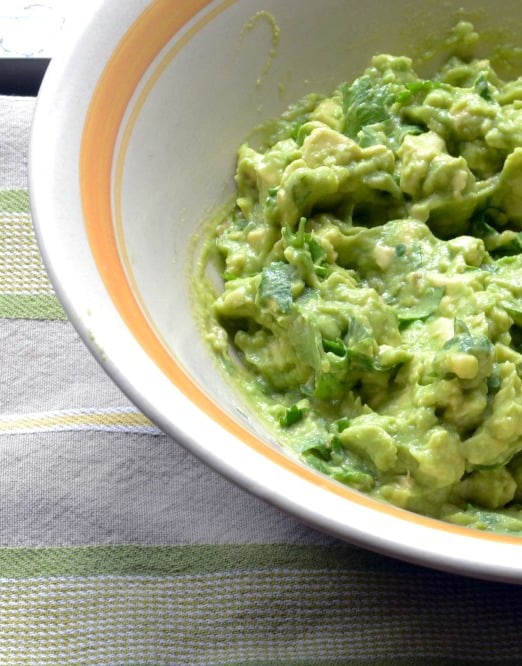 I must make this simple guacamole recipe at least twice a week.  We love guacamole for its healthy fats, flavor and it goes great on everything.  Besides tortilla chips, we use it to top salads, rice bowls, toast!, roasted potatoes and even grilled steak or chicken.
This recipe is so simple. I was inspired by Oyamel, a Mexican restaurant in Washington DC with the best ever guacamole.  Totally worth the $13.50 they charge. They make it at the table and I watched closely to see how they did it.  I don't add onion (because I don't like it) or peppers (because the kids don't like it).  They  top theirs with cotija cheese and I like to be dairy free as much as possible.  They also make theirs using a mortar and pestal--which I don't have--so a bowl and a fork work just fine.
So, though mine is inspired by Oyamel---it is very different.  Much, much simpler.
Here is the step-by-step: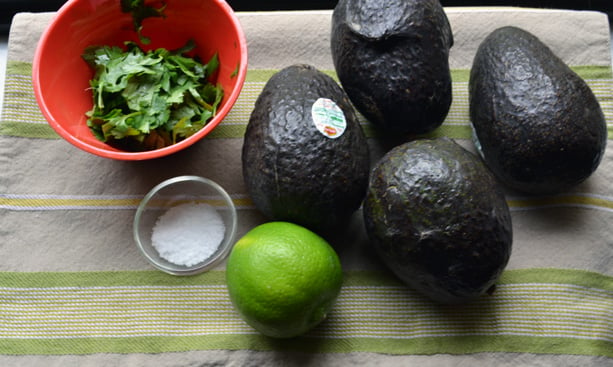 You will need four ripe avocados, kosher salt, a lime and ¼ cup cilantro, chopped finely.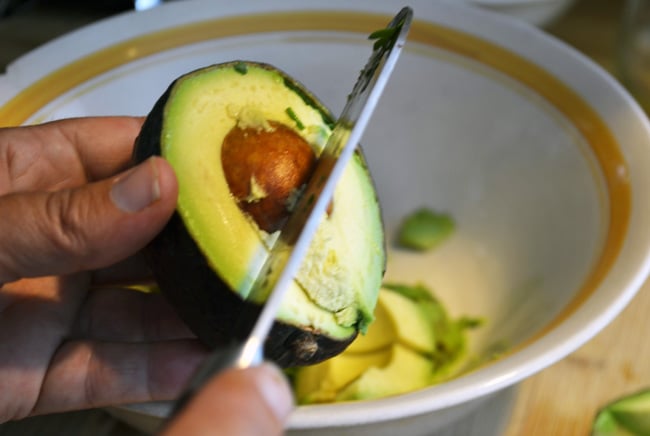 Cut the avocados in half and remove the pits. Remove the pit by gently (be careful!) whacking the pit with a sharp knife and once you have a nice hold on the pit, twist slightly.
Score the avocado by running a sharp knife horizontally and then vertically making nice little avocado cubes. Scoop out that green goodness and place in a large bowl.
Using a spoon, mash the avocado to a coarse consistency. You want it to be kind of chunky–not smooth. Unless you prefer it smooth, then mash away until you are happy.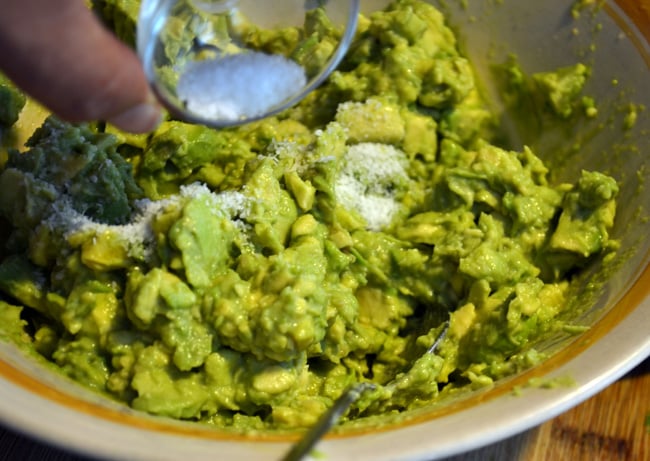 Add salt.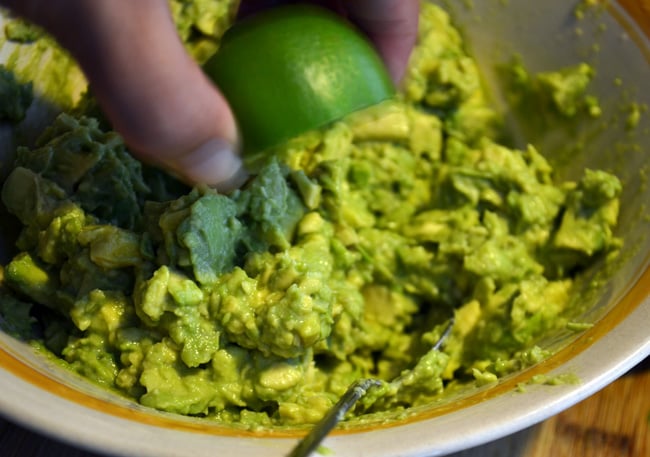 Squeeze lime over the entire bowl.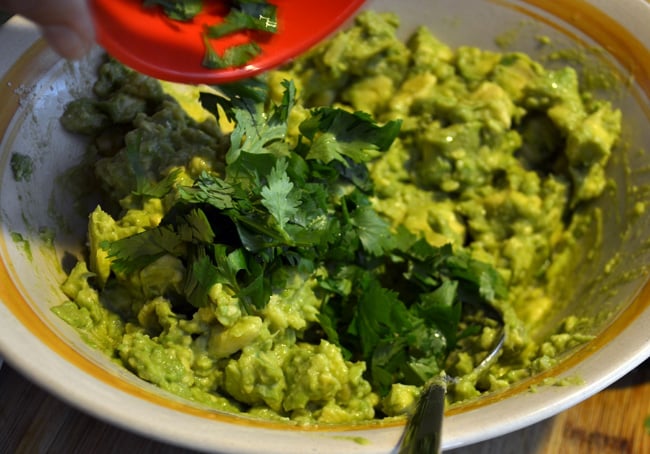 Add the magic ingredient–cilantro.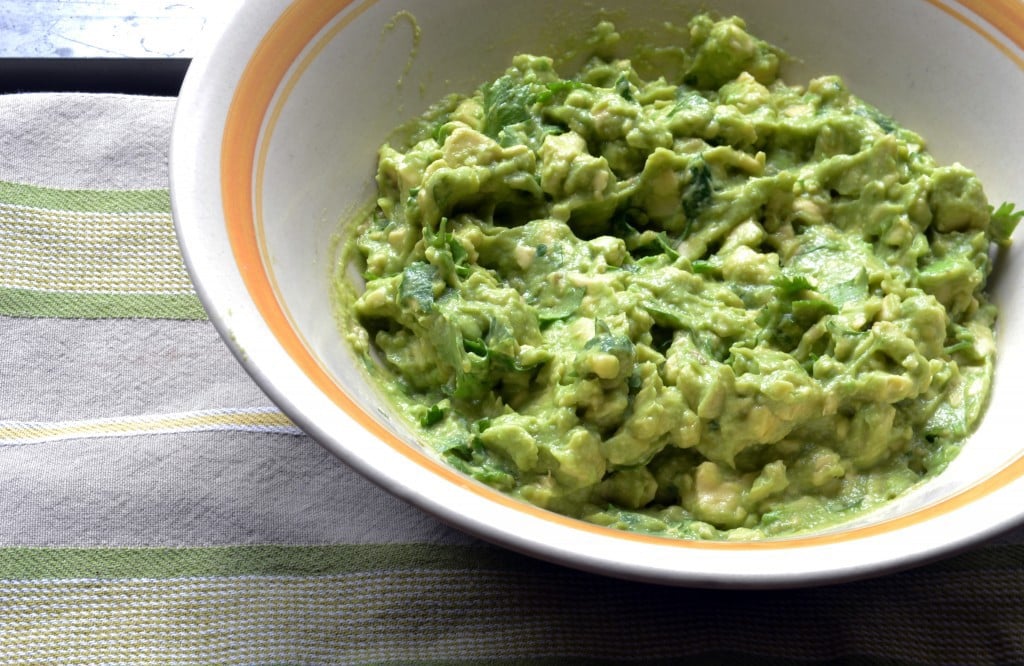 Gently mix in the cilantro. Give it a taste. You may need to add a bit more salt and some pepper.
Ingredients
4

ripe avocados

1

Tablespoon

kosher salt

juice from 1 lime

¼

cup

cilantro

chopped
Instructions
Cut each avocado in half and remove pit.

Score the insides lengthwise and crosswise.

Scoop out the insides and place in a large bowl.

Mash with fork until the consistency you prefer. I like it to be a bit chunky, rather than smooth.

Add salt.

Add lime juice.

Add cilantro.

Fold to combine.

Top with cojita cheese (optional).

Serve!