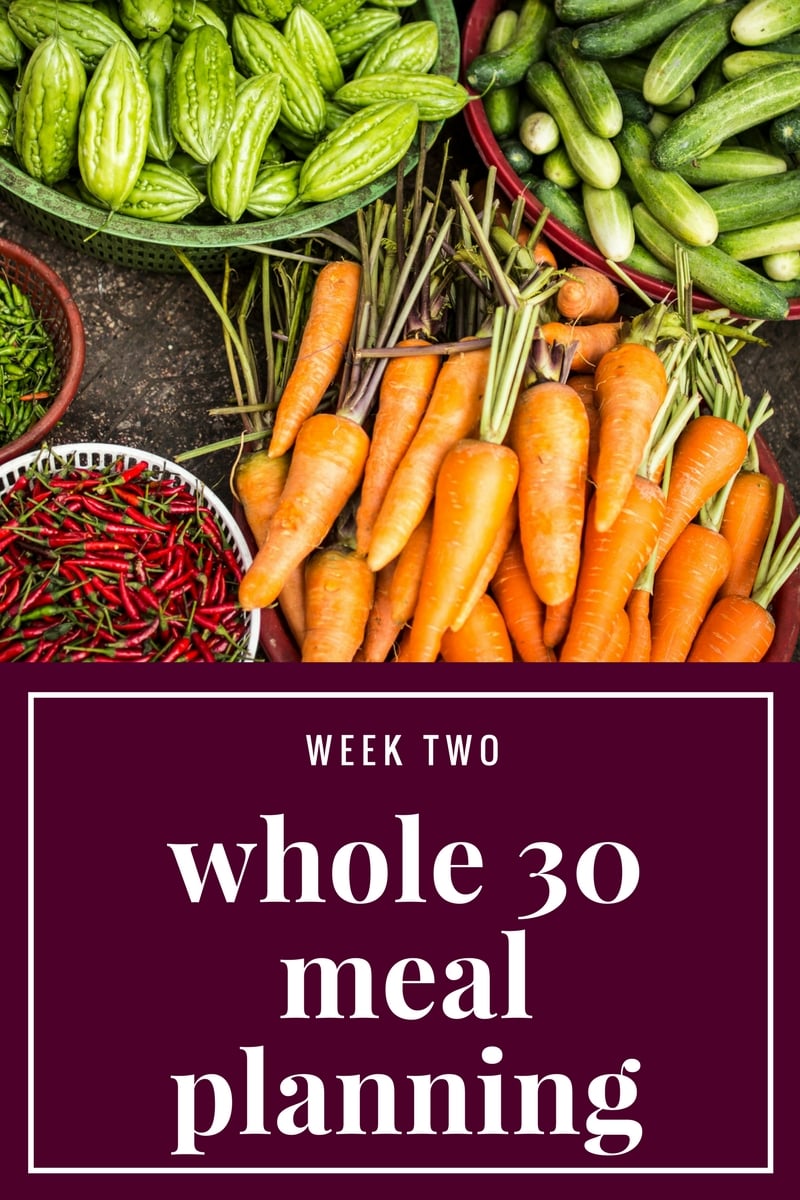 Going into the second week, there is something that I know for sure....I would have been lost without meal planning.  My Week One Meal Plan was a lifesaver.  There were so many times I was tempted to cave in but having my meals planned out and snacks at the ready has made all the difference.
How is it going for you so far?  Have you lost the cravings? Are you hungry?
This next week is a bit weird for me.  Monday is a holiday and Nova has her a gymnastics meet on Friday at Disneyworld--so we will be staying there.  I know that I will need to plan ahead with snacks and breakfast food because the stress of the meet combined with Mickey waffles may break me.  Besides that little hiccup at the end of the week, most things should be pretty much the same as far as breakfast and snacks are concerned.  I'll get a bit fancier with dinners.
Breakfasts:  I will be alternating between my protein power smoothie, leftovers, and scrambled eggs with avocado.  Not exciting but it gets me through.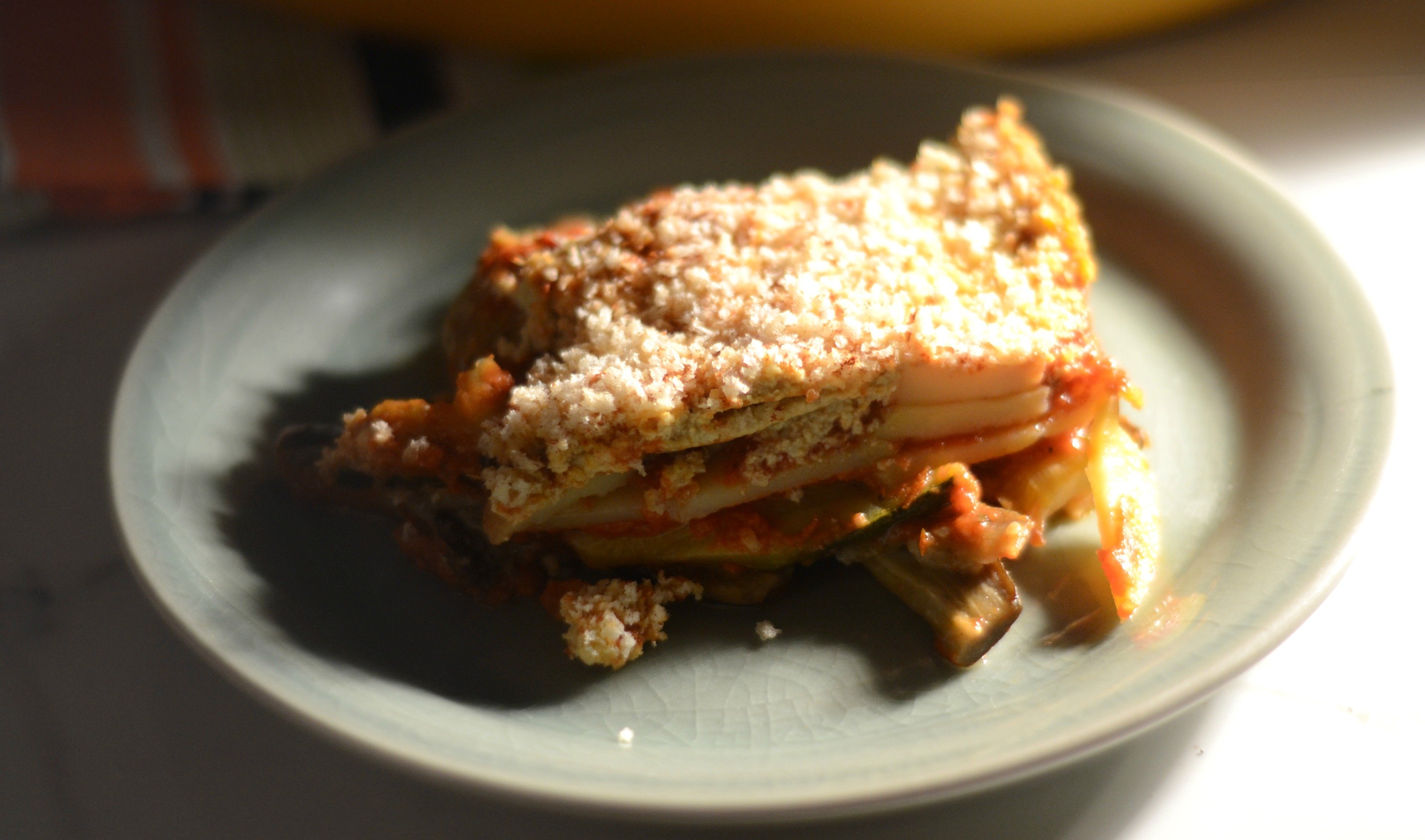 Monday:
Lunch: Vegan Lasagna or Eggplant Moussaka (recipe comes from Veganomicon but wasn't Whole 30 compliant so I adapted it a bit, my version is here)
Dinner: Umami chicken with sweet potatoes and broccoli
Tuesday:
Lunch: Leftovers! (Before this, I never liked leftovers, now I am eating them all the time.)
Dinner:  Taco Salad
The family will get to include chips and cheese but mine will be loaded with avocado and spiced ground beef.
Wednesday:
Lunch: Curried Carrot Soup with Bacon Crisps
This was a hit from last week and I plan to make it again and again. I need to get the recipe up soon (maybe next week).
Dinner:  Portuguese Bacalao (recipe coming soon)
A casserole made with layers of potatoes, salted cod, tomatoes, and eggs--the perfect hearty and Whole 30 compliant dish.
Thursday:
Lunch: Curried Carrot Soup
Dinner:  Broccoli with Meat Sauce
I don't know when I started eating this but instead of pasta, I pour the meat sauce on lightly steamed broccoli.  It tastes just as good as pasta (I think) and is Whole 30 compliant.  The family will get real pasta.
Friday:
Lunch:  More Curried Carrot Soup or Leftovers
Dinner:  Dining out!
Saturday:
Lunch:  Dining Out!
We will likely be in Disney Springs so I will need to research the options before we go.  Disney does do a lot for dietary restrictions and take it very seriously.  So much so, if you order off the allergy menu, the chef comes out and personally talks to you about cross contamination and your particular allergy.  I'm pretty sure I will be able to find something compliant.
Dinner:  Panang Curry with Chicken
Sunday:
Lunch: Deviled Eggs and Fruit
Dinner:  Beef Stew
Snacks:  banana with almond butter, Rx Bars, and raw almonds
What will you be eating during Week 2?