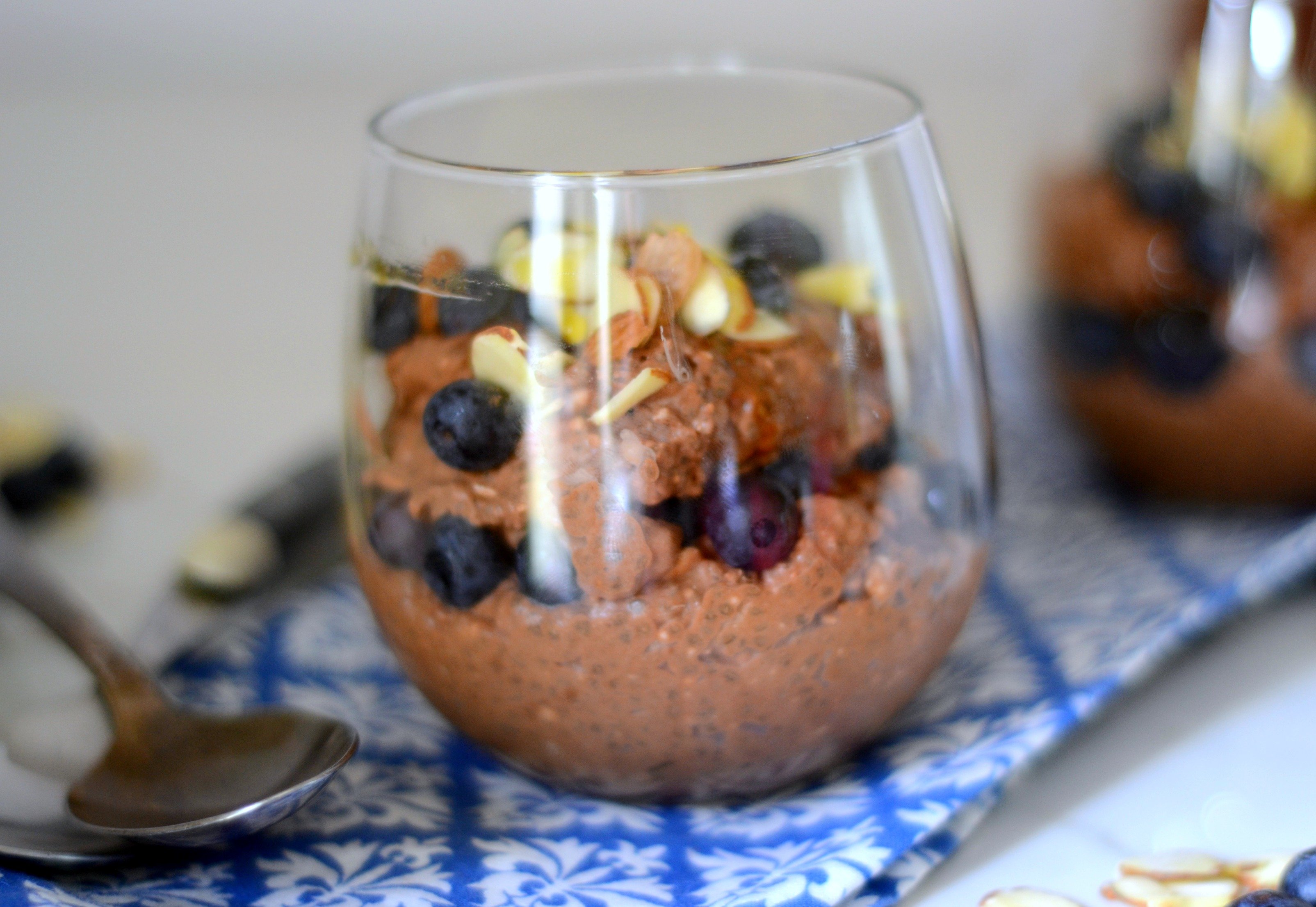 Chia pudding to the rescue! It's an absolute lifesaver, especially when you're embarking on another Whole 30 journey and the thought of having eggs for breakfast again is starting to feel monotonous. We all reach a point where we crave something different, like a comforting bowl of oatmeal or a refreshing yogurt parfait.
But fear not, because chia pudding is here to save the day! I've got you covered with a variety of chia pudding recipes on the website, including a delightful combination of acai and chia pudding, as well as my trusty basic chia pudding recipe. It has become a staple for me, as I whip up a batch every week and customize it with toppings like fresh mango or whatever else I have on hand.
The beauty of chia pudding lies in its ability to keep you feeling satisfied, thanks to its filling nature and quick preparation. Plus, it's incredibly good for you, packed with nutrients and health benefits that support your well-being.
So, embrace the versatility and convenience of chia pudding as you embark on your Whole 30 journey. It's a reliable and delicious breakfast option that will keep you fueled and motivated throughout your day. Say goodbye to breakfast monotony and hello to the wonders of chia pudding!
For our final pre-Whole 30 breakfast, we decided to treat ourselves to a visit to First Watch, one of my newfound favorites in Sarasota. I was blown away by their menu offerings, from refreshing fresh juices like the invigorating Turmeric, Ginger, and Beet morning meditation, to delectable avocado toast sprinkled with sea salt, and their magnificent Superfoods bowl.
Let me tell you about the Superfood bowl—it's a generous serving of COCONUT chia pudding topped with delectable dates, house-made granola, and served with a side of almond butter toast. It's a breakfast delight that I could happily enjoy every morning.
Inspired by my experience at First Watch, I decided to embark on a little experiment with my own chia seed pudding recipe, aiming to recreate their coconut chia pudding sensation.
And let me tell you, it has been a resounding success. Using coconut milk instead of almond milk has not only enhanced the thickness of the pudding but also contributed to a wonderfully creamy texture. I also tried different variations for sweetening, including maple syrup, no sweetener at all, and even a blended up softened date.
Unsurprisingly, the addition of maple syrup turned out to be the winner, offering just the right amount of sweetness. However, for those adhering to the Whole 30, maple syrup is not allowed. Instead, you can either opt for an abundance of naturally sweet fruits as a topping or incorporate a softened blended date for that desired touch of sweetness. (Please note that if you strictly follow the Whole 30 guidelines, this may be considered SWYPO and thus not compliant. Feel free to refer to additional resources for more information on this topic.)
I sincerely hope you enjoy this delightful coconut chia pudding recipe! It's a fantastic way to start your day, especially if you're on the Whole 30 journey. Embrace the flavors and creativity, and savor each delicious spoonful.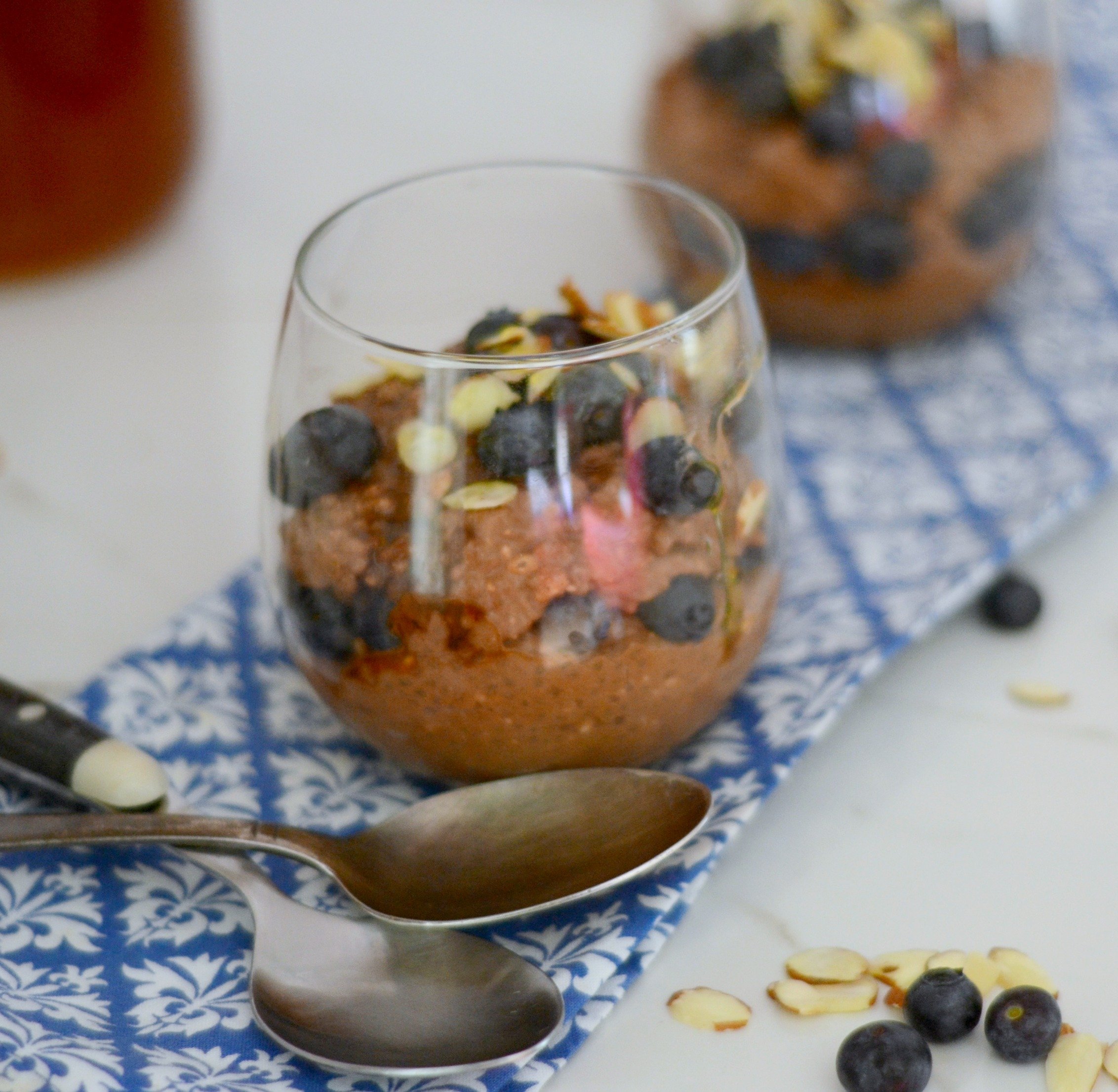 Chocolate Coconut Chia Pudding
A great alternative to eggs in the morning!
Print
Pin
Rate
Ingredients
1

can full fat coconut milk

¼

cup

almond milk

⅓

cup

chia seeds

¼

cup

cocoa powder

1

teaspoon

salt

2

Tablespoon

maple syrup

optional
Instructions
Mix together coconut milk, almond milk, cocoa powder, salt, maple syrup and vanilla in a small bowl or mason jar.   Add chia seeds and stir well to ensure they are all covered.

Refrigerate overnight or for about 4 hours.

Top with fruits, granola, nuts, and honey to serve.