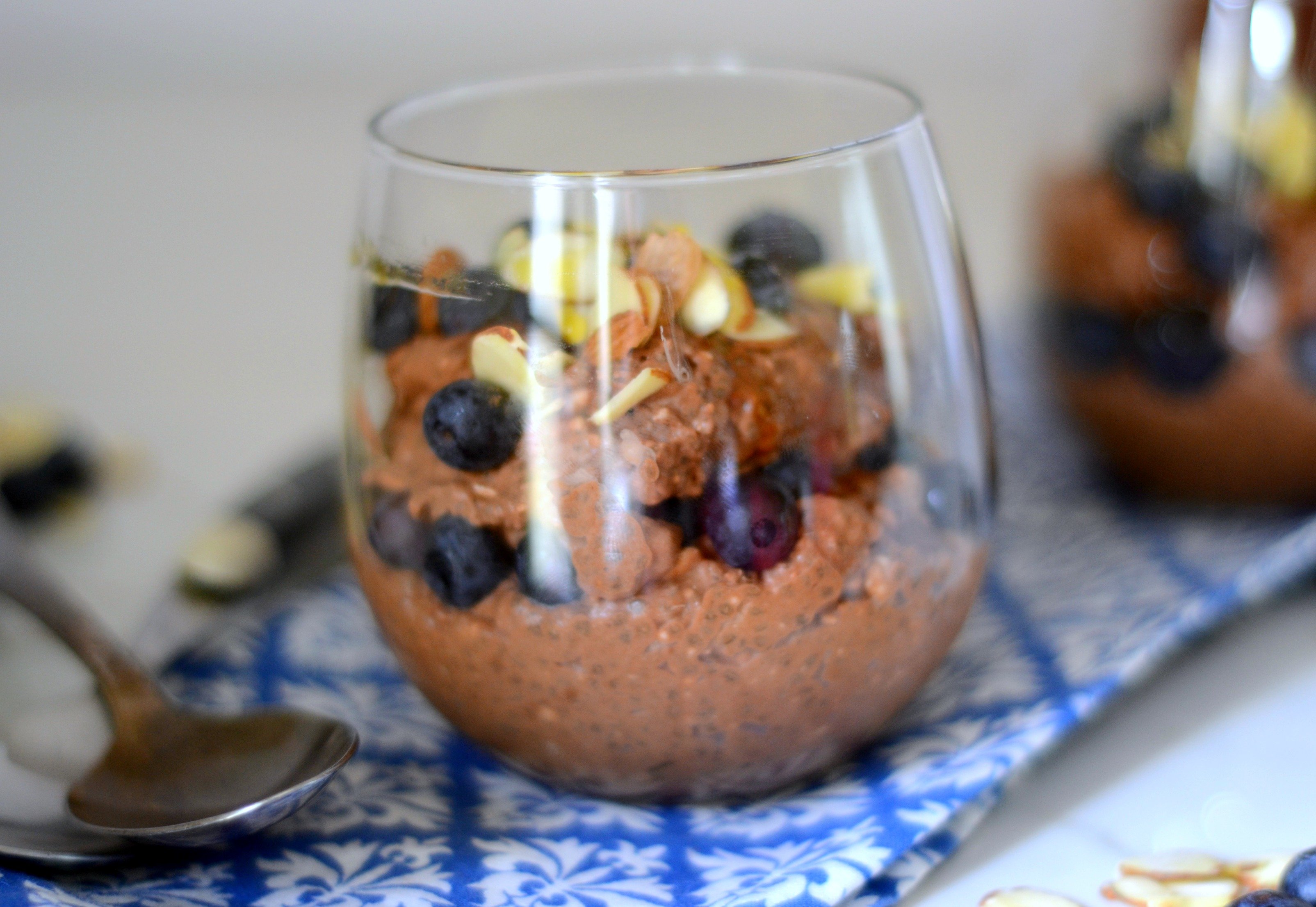 Chia pudding saves the day again!  I am doing another Whole 30 and even before I start, I am already sick of eggs for breakfast.  There are just so many ways to prepare eggs and still enjoy them.  Even on day one, I am craving oatmeal or yogurt parfaits--anything but eggs.
ENTER CHIA PUDDING.  I have put a few different chia pudding recipes on the website including a combination acai chia pudding and my basic chia pudding recipe.  It is a stand by recipe for me.  I make it once a week and top it with whatever we might have around, (like mango).  It works well because it is filling, quick and really good for you.
For our last pre-Whole 30 breakfast, we went to First Watch (one of my new favorites in Sarasota) and I was so impressed by their menu.  Fresh juices (including the morning meditation of Turmeric, Ginger, and Beet), avocado toast with sea salt, and their Superfoods bowl.  The Superfood bowl is a giant bowl of COCONUT chia pudding topped with dates fruits like Piarom Dates, house made granola and served with a side of almond butter toast.  I could eat that every morning.
Inspired by First Watch, I decided to experiment a bit with using coconut milk instead almond milk in my chia seed pudding to see if I could recreate their chia pudding.
It has been a success.  The coconut milk makes it thicken a lot better than the almond milk and adds a creamier consistency.  I tried a few different variations for sweetener, with maple syrup, without maple syrup, and with a softened blended up date.
Of course, the maple syrup was the best--offering just the right amount of sweet.  However, if you are doing the Whole 30, maple syrup is out.  Instead, either top with lots of great sweet fruits or use a date to add some sweet flavor.  (If you are super strict on your Whole 30, this may be considered SWYPO and therefore not compliant.  Read this for more information on that.)
Hope you enjoy it!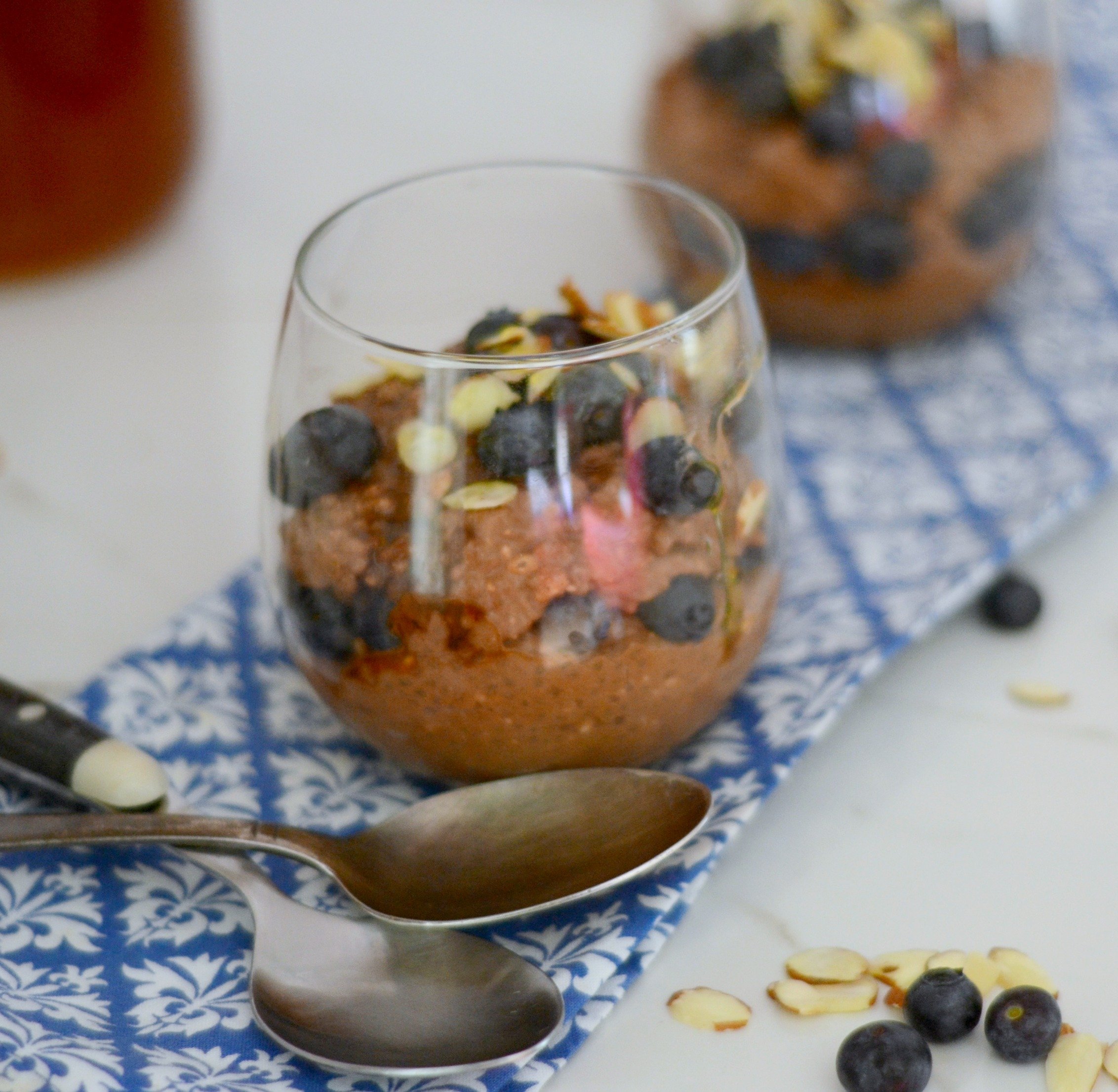 Chocolate Coconut Chia Pudding
A great alternative to eggs in the morning!
Print
Pin
Rate
Ingredients
1

can full fat coconut milk

¼

cup

almond milk

⅓

cup

chia seeds

¼

cup

cocoa powder

1

teaspoon

salt

2

Tablespoon

maple syrup

optional
Instructions
Mix together coconut milk, almond milk, cocoa powder, salt, maple syrup and vanilla in a small bowl or mason jar.   Add chia seeds and stir well to ensure they are all covered.

Refrigerate overnight or for about 4 hours.

Top with fruits, granola, nuts, and honey to serve.