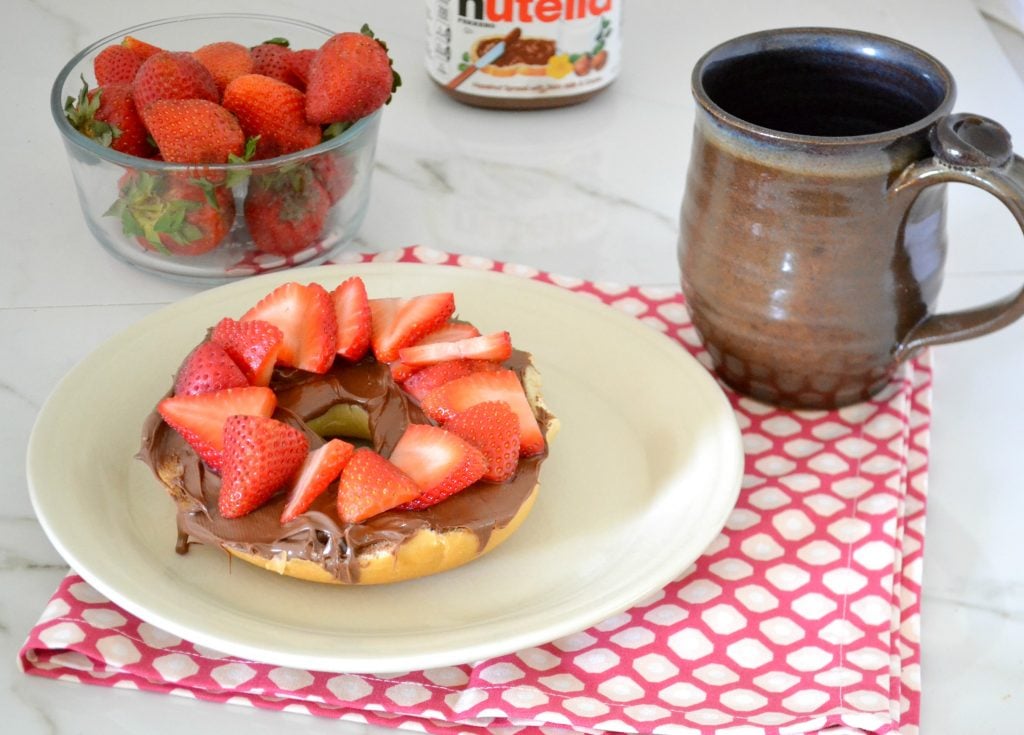 A few weeks ago we went over to Cocoa Beach for a quick visit.  We stayed we where normally stayed, surfed where we normally surf but decided to explore a bit on the food front instead of just making food at our little beach cottage.
When we found the Surfinista Cafe I knew we would be coming back for more– their menu was full of acai bowls, smoothies, great local juices, salads and more (full review coming soon).  Everything we needed to fuel our surf sessions and to meet the various dietary restrictions of everyone.
Nova got the strawberry Nutella bagel (although I am pretty sure it had a fancier name) and has been asking about it ever since.  Lucky for her, it is strawberry season in Florida.
Lately I have been getting lots of inspiration from restaurants that we end up at.  This is no exception.  It isn't much of a recipe but more an idea on how to put foods together.  I wouldn't have thought this up on my own and am grateful for the Surfinista for the inspiration.  If you have a chance, check them out in Cocoa Beach, Florida and if not, make it at home and pretend you are in sunny Florida.
Here are the steps:
Split plain bagels in half.
Toast if you like toasted bagels.
Spread some Nutella on a bagel.
Top with strawberries.
Add a sprinkling of powdered sugar if you are feeling really fancy (I wasn't).
Enjoy!