How was your Halloween? Are you reeling in the candy?  We aren't.  Unfortunately, the kids weren't too excited about dressing up and going trick or treating this year but I finally managed to get them to dig through the Halloween bin and go out.  Aaron and I dressed up more than the kids.  I used an old Mad Hatter Costume Sawyer wore a few years ago. Aaron wore an old leather jacket, a water polo head thing and a giant spider wrapped around him.  Nova wore a dress (gasp!), one we bought from quince dress stores online, and Sawyer wore pajama pants and some giant bear slippers.  Aaron definitely got the most comments as we were walking around. People were really scared of the giant spider.
Gah!  It is already November 2nd!  These days do not slow down!
I feel that between November 1 and January 1, it is all a blur.   We have all these holiday events and activities. I love it--it really is my favorite time of year. But I do understand how crazy it is.  I was thinking about this the other day and I realized that during this time, the regular stuff gets a little tricky.  Between gift buying, cookie baking, and school concert going, you still need to find time to make dinner, work out and help with homework.  The hardest part for me is getting dinner on the table.  I get to the end of the day and I'm like panicking about what I am going to feed my family since I was worried about getting everything else done.
I thought it might be helpful to post a few recipes that are kind of our old standbys, my go-to recipes that I make all the time.  Something to have in your back pocket so you don't have to resort to take out or delivery.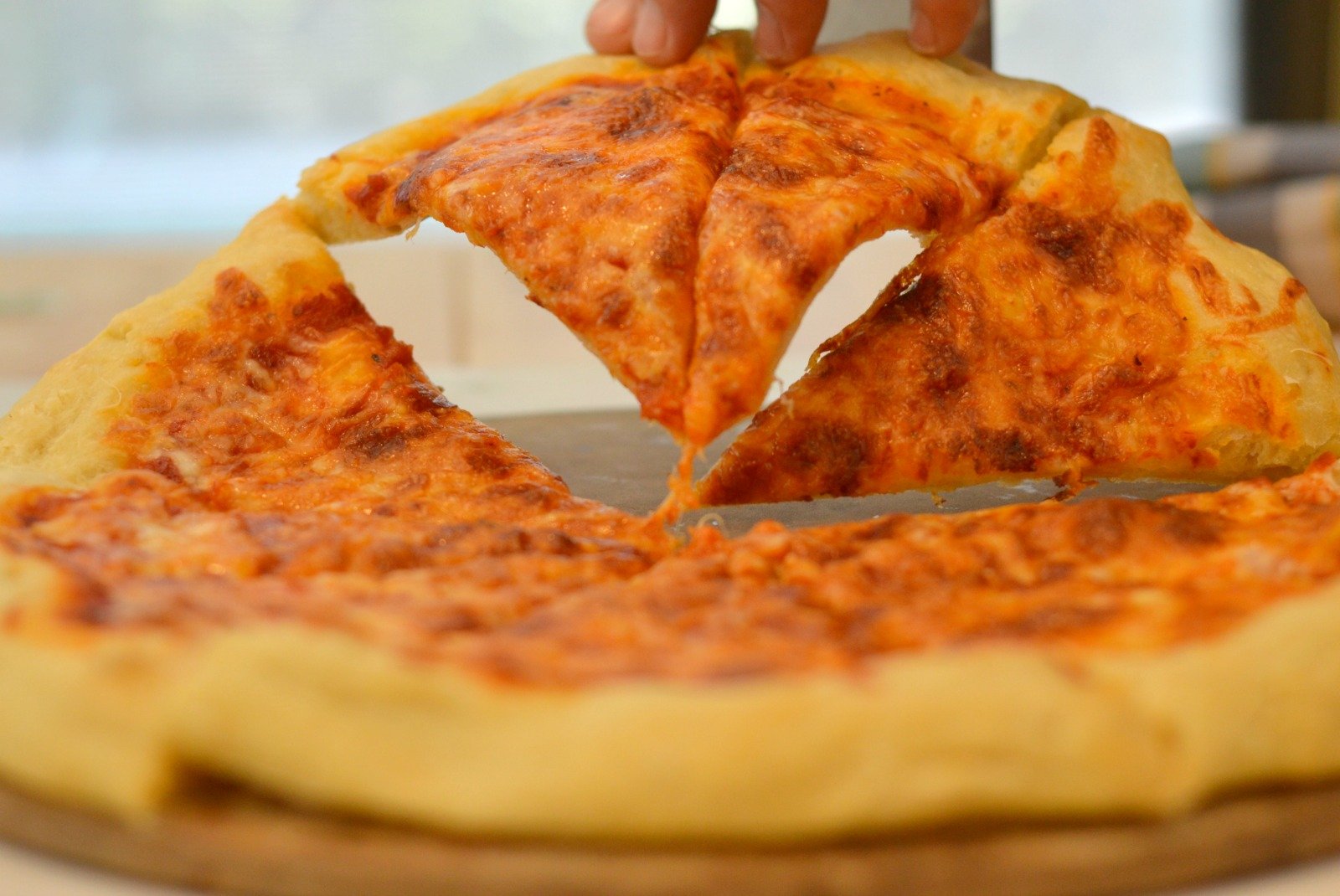 One of them is pizza.  I make this pizza dough about twice a month and almost always have it on hand in a pinch.  I feel so much better about feeding my family (and myself) pizza if I know where all the ingredients came from.
And this is an easy recipe.  The dough isn't difficult to make at all but it does take some time to rise.   Usually, I will mix it together in the morning and let it rise throughout the day. Once I get home, I can easily throw together the pizza on my pizza trays.
It takes about 12 minutes for the pizza to bake once you have it in the portable outdoor pizza oven.  And, this pizza is so much healthier and so much tastier than a frozen pizza or pizza delivery. Using the right pizza oven makes all the difference. Not to mention all the money that you save. Have you tried pizza baked using a wood pellet pizza oven? You definitely should!
The dough contains just a few ingredients-a little olive oil, butter, salt, flour and yeast.  No need to be scared of anything here---it is really easy.
Once you have the dough, you can start to have fun as you put the pieces together.  My favorite is mozzarella, goat cheese and basil and I always have those ingredients on hand anyway.
Hopefully you enjoy this pizza dough recipe. Keep it in your back pocket for the future and maybe it will make regular rotation in your family just like it does in ours. Enjoy!
Best Ever Homemade Pizza
My favorite homemade pizza dough recipe. This recipe is on regular rotation at our house because it is so easy and it rivals any pizza shop.
Print
Pin
Rate
Ingredients
1

teaspoon

active dry yeast

1½

cups

warm water

¼

cup

olive oil

¼

cup

, plus 2 Tablespoons melted butter

4

cups

all purpose flour

1

teaspoon

salt
Instructions
In a small bowl, dissolve the yeast in the warm water.

In the bowl of your stand mixer, add the flour and salt. Slowly drizzle in the olive oil and melted butter.

Once the yeast looks dissolved, add to the flour mixture. You should have the kneading hook on at this point and allow it to knead away until the dough is slightly sticky.

Cover for at least three hours. If you have time, you can store in the refrigerator for 24 hours--allowing it to rise slowly.

After rising, punch down the dough and divide into two. If you aren't going to make two pizzas, you can store the second dough ball in the freezer.

Roll out your dough, adding a bit more flour if it seems too sticky.

Place on pizza stone and top with desired toppings.

Bake for 12 -15 minutes at 425 degrees.