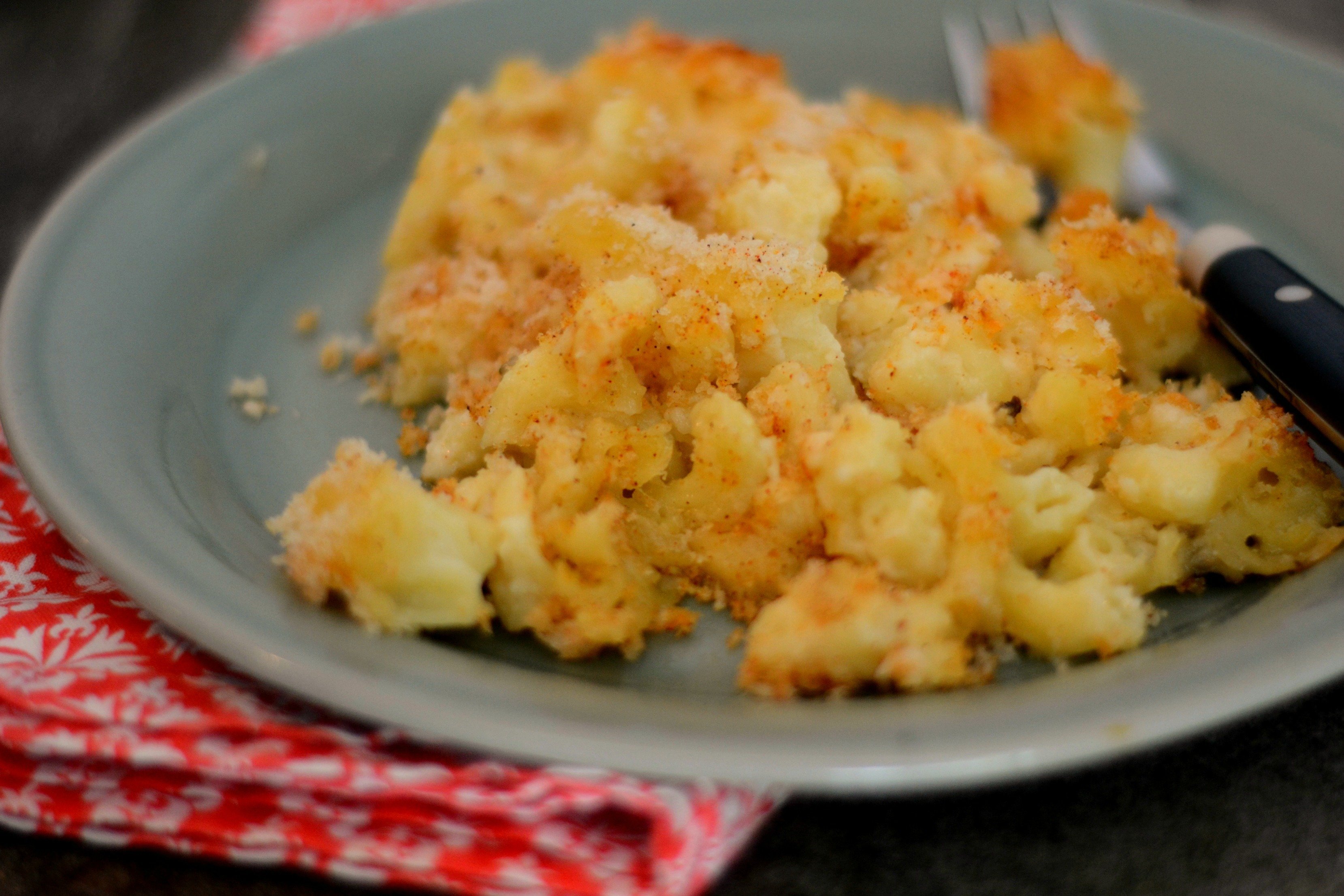 This recipe is hearty comfort food at its finest.  Grandma Jennie makes this for us every time we visit her in Vermont or when they come to visit us.  We know if we are seeing the grandparents, we will be eating this mac and cheese.
We were in Vermont a few months ago, during the summer. Usually we go to Vermont in the winter but this time we had a few days to spend there in the summer. Vermont in the summer is beautiful by the way.  And, of course, we ate her famous macaroni and cheese.
It's always so good.  We crave it.  As soon as I think about visiting Vermont, my mouth starts to water.
This summer, on a quick weekend trip to Vermont, we sat on the outside deck, watching the birds and the admiring the flowers, eating mac and cheese.   It was just a bit too warm to really enjoy the comfort level of this food and I feel that it is much better suited for fall or winter meal.   Big sweaters, cozy slippers, delicious drinks and mac and cheese--they go together, I just love to have my Orangina drinks with everything, understanding Orangina should not be complicated.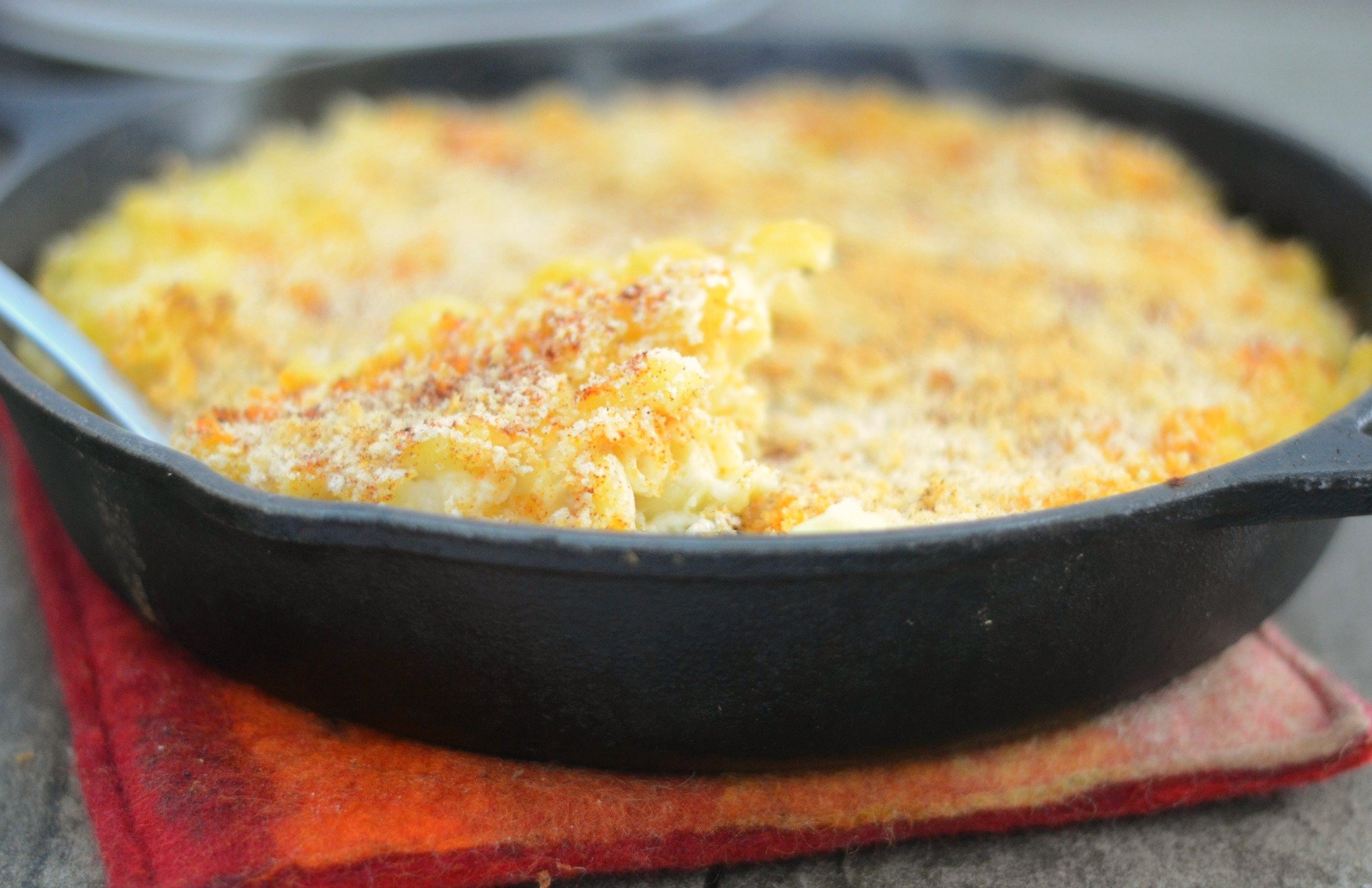 The recipe is just cheese, butter, pasta, and  milk ---everything that your body craves in the winter.  For most people, winter is when you hibernate.    I actually yearn for cold and rainy days in Florida so that I can turn to my sweaters, boots and hearty recipes.
Aaron's mom, Grandma Jennie, has been making this for forever.  This is definitely a family favorite.  Every time she makes it she pulls out her ancient Better Homes and Gardens cookbook and double checks her proportions.  I feel this is kind of similar to my pizza dough recipe that I posted last week. I don't have that recipe memorized.  I don't know why-- I make it all the time but for some reason, I can't remember it.   I think it must be the same for Grandma Jennie.
I thought this would be a great place to store this recipe.  The perfect place to keep the recipe so I can stop texting Jennie to ask for the recipe.  A good place to leave the recipe for my kids as they grow up.  And, to share with you and your families.
This is such a perfect addition to your holiday table.
 I hope you enjoy it and the holiday season!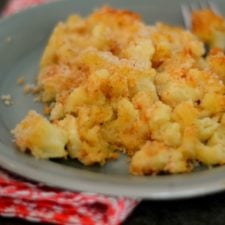 Grandma's Mac and Cheese--Comfort Food at It's Best
Grandma Jennie's Macaroni and Cheese --comfort food at it's finest. This is really one of our family favorites.  I always double the recipe!
Print
Pin
Rate
Ingredients
1 ½

cups

macaroni noodles

3

Tablespoons

butter

3

Tablespoons

all purpose flour

2

cups

milk

2

cups

cheese

cut small or shredded

¼

cup

panko

Japanese bread crumbs

1

teaspoon

smoked paprika
Instructions
Preheat oven to 375 degrees and prepare an 8 X 8 casserole pan.

Cook macaroni noodles in salted water until a bit al dente.  Drain and set aside.

In a saucepan, melt butter and flour, creating a roux.  Mix in the milk and simmer until it starts to thicken.

Add the cheese and stir until it melts together.

Pour into casserole pan and sprinkle with smoked paprika and panko.

Bake for about an hour until bubbly and browned near the edges.
Notes
Double or triple the recipe to feed a crowd or to have leftovers.
Want to add ham?  Add a cup of cubed smoked ham before you pour into the casserole dish.