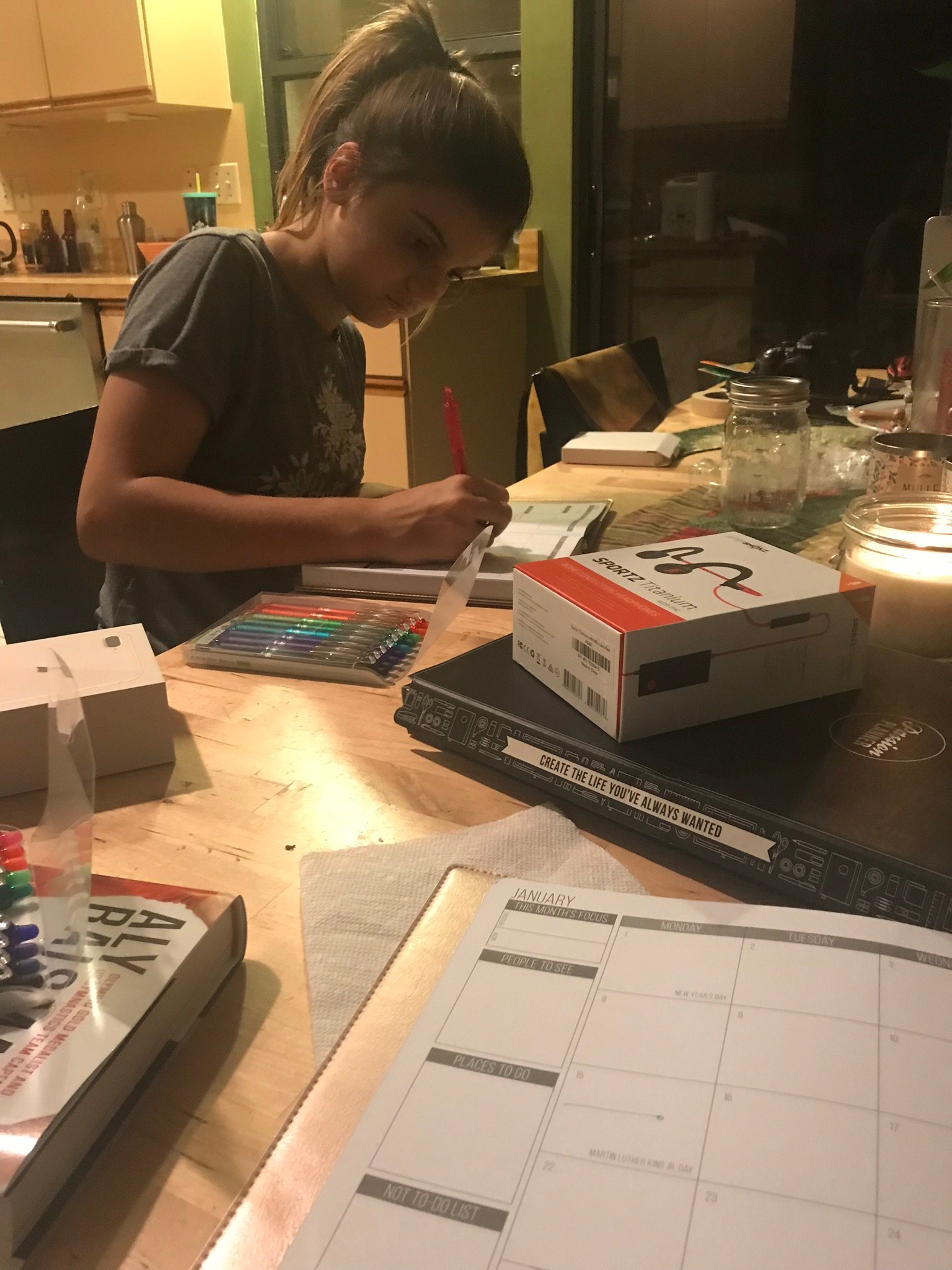 I mostly have this week off but Aaron is really busy. This is always the busy season for SURFit, which is good. It has been so quiet for too long.
The kids and I sat around in our pajamas until almost 2:00 pm. Nova watched shows on her new phone, Sawyer rode his bike around the yard, and I worked on this website.
In the afternoon, we decided to head down for a paddle. If everyone else is visiting Sarasota and going on a paddle, maybe we should do it too. Unfortunately, as soon as we got downtown, we got a call from the neighbor that all of the dogs were out and running around the yard. So, we had to turn back around and deal with that. It was getting late and the sun had almost set so we decided to just stay home.
I made stuffed shells, we worked on our planners, and waited for Aaron to get home. Once he was home, we tried to play Clue (Sawyer won during his second turn, by some weird stroke of luck) and then played a super long session of Apples to Apples.
I am working today but then have the rest of the weekend off. I'll have to think of something fun to do for New Year's......