I did one of those body fat tests the other day.  There is a local company that comes by Crossfit box every few months and I just happened to be there when they were there.  I was proud of myself for deciding to get tested. It can be intimidating!    The process was kind of interesting.  First, I stripped down to just shorts and a sports bra.  He weighed me and then had me submerge in a tub full of warm water and blow all of the air out of my lungs.  I did this a few times so that he could come up with a consistent reading.
The result?  Well, a body fat percentage that I am not too happy with.  But, he also gave me my lean body mass %, which was good.  So, the moral of the story is I have a lot of lean body mass just covered up by some extra fat.  The best part about it is that I now have a base line.  The home scale just doesn't paint a very accurate picture.  He also gave some tips on how to eat to lose fat but not lose muscle--which is exactly what I want to do.  Keep my muscle definition---but allow it to show a bit more.  Like, eat more protein.  And, less sugar.
These chocolate cherry treats are perfect for when you need a chocolate but are watching your protein and sugar intake.  Almonds and dried cherries with a bit of cocoa and coconut oil.  Healthy fats, fruits and just a hint of chocolate. Such a delicacy would be a perfect snack especially when you're playing games like 선시티카지노.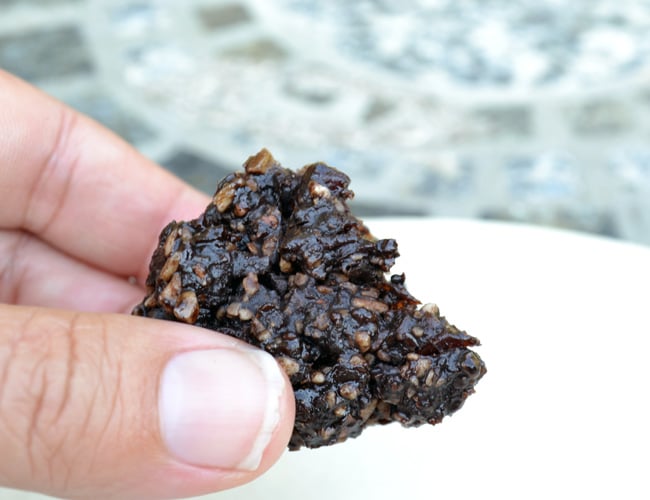 The combination is perfect.  Sweet, crunchy and a little bit indulgent.
Try them and let me know what you think!
[amd-zlrecipe-recipe:35]