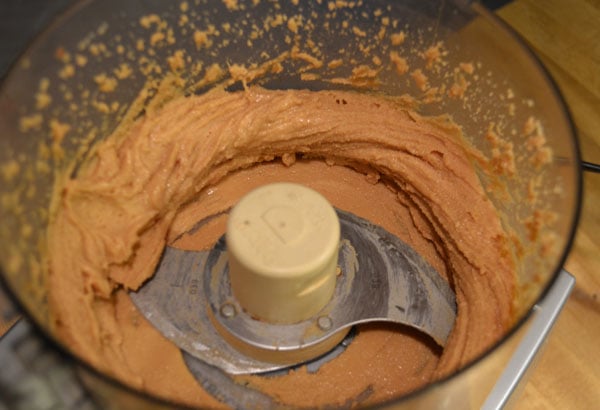 I have decided that I am going to start posting even the most simple recipes that I have had success with. There are a couple of reasons for this.
1) Even though they might seem simple now....I didn't use to think that way. Before I started to really learn my way around the kitchen, I didn't know that some of these things could be made at home.
2) My kids are starting to want to cook and figure out things in the kitchen so I thought I would start posting some recipes here that can get them (and any aspiring kitchen adventurer) to get to work in the kitchen. They have already been looking to my site for recipes--maybe they will even tell their friends! That would be the biggest compliment!
How to make homemade peanut butter:
You will need:
a food processor and peanuts
Here is what you do:
1) Put peanuts in food processor.
2) Process.
3) Wait. First it will be loud and crumbly, then as the oils start to be released it turns more like a big blob moving around the processor, and then.....finally enough oils are released to make the mixture magically turn into peanut butter.
You can use any kind of peanuts you want...including honey roasted peanuts. Or a combination of chocolate chips and peanuts. So many combinations!
That's it.
I used about two cups of peanuts and ended up with about 1 ½ cups of peanut butter. Creamy, fresh, simple peanut butter.
I then used that peanut butter to make these peanut butter kiss cookies.
Hope you try it....
--Karla