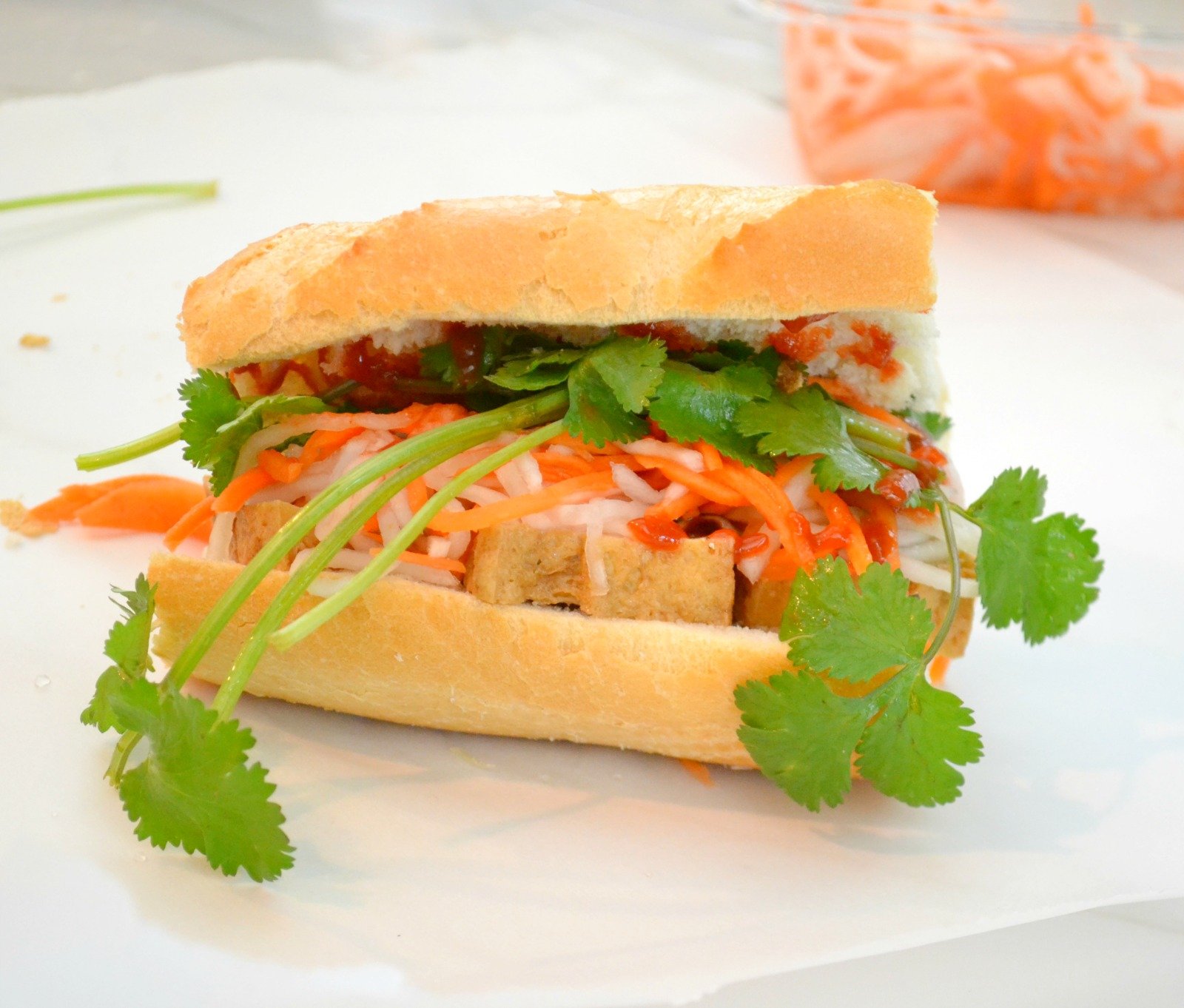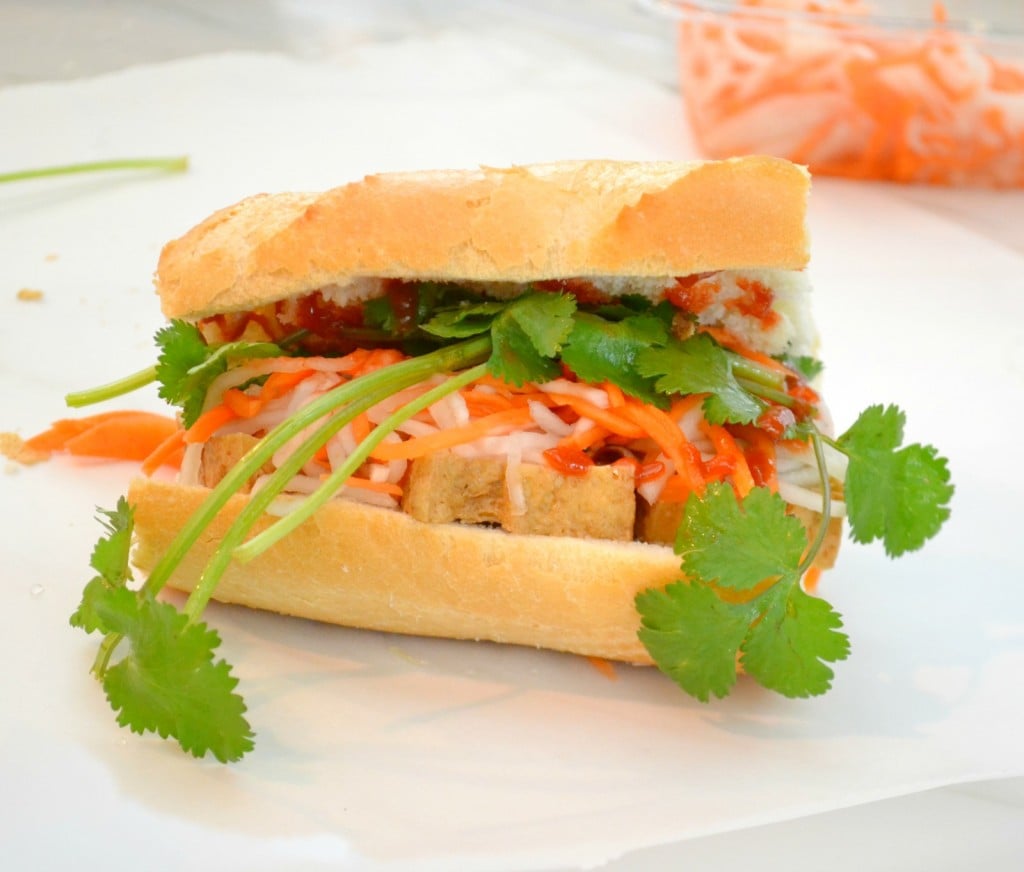 When I first moved to Hawaii, I was introduced to Ba-le, a Vietnamese cafe, with the best sandwiches.  I didn't understand why Ba-le had the Eiffel Tower as it's logo or why their sandwiches were served on French bread.  I didn't know about the history between France and Vietnam and I didn't really need to. I only needed to know that the best food could be found there.  The sandwiches, the soups, the tapioca pudding--all of it flavorful and amazing.  Not to mention, inexpensive.
In Sarasota, I have only found one Vietnamese restaurant (Miss Saigon) that has these sandwiches and it has become my go to lunch and dinner stop when I need a Vietnamese food fix.
Lately though, I have been making these at home.  I stock up on the supplies at the local Asian market and have them around for anytime I need this amazing combination of flavors.
What do you need?
If you are lucky enough to live in Hawaii, you can get all of these ingredients at the local Foodland.  On the mainland, you may have to be a bit creative.
A nice French baguette-Find one with a nice soft center and a crispy crust.
Fried Tofu (or Baked Tofu)--Deep fried tofu is best here which I always get from the local Asian market.  They sell it cold and I just add a marinade.  If you can't find that, you can use regular firm tofu and bake with a marinade until it dries up a bit.
Pickled Carrots and Daikon--This I get from the local Asian market too.  I know there are recipes out there to make your own, I just never had.
Sriracha Sauce--The spicy sauce staple needed in most kitchens!  If you don't have a store near you that sells this, I highly suggest ordering some on Amazon.  Once you have this in your kitchen, you will find many uses for it.
Hoisen Sauce- A sweet plum sauce that compliments the Sriarcha sauce perfectly.
Soy Sauce--Kitchen Staple
Sesame Oil--Kitchen Staple, especially if you are ever going to make poke.
Fish Sauce-- You will just need a splash of this
Once you have these it is mostly about assembly.  
Ingredients
French Baguette

Fried Tofu

Pickled Daikon and Carrot

Cilantro

Sriarcha Sauce

Hoisen Sauce

1

tablespoon

Soy Sauce

1

teaspoon

Sesame Oil

1

tsp.

Fish Sauce
Instructions
For the Tofu:
Mix up a marinade of 2 Tablespoons of soy sauce, 1 teaspoon of sesame oil, and a splash of fish sauce. Add about ten thin slices of the tofu to the marinade and let sit for about an hour.
Sandwich Assembly:
Cut baguette into four slices.

Place about five tofu slices on each piece of baguette.

Add about ¼ cup of the pickled daikon and carrot mixture.

Top with a sprig or two of cilantro.

If you want a bit of extra spice, add a couple slices of jalapeno.

Let each person add their own Sriracha sauce and hoisen sauce to taste.