There is excitement in the air over here because the surf report is showing surf this weekend. Surf on the Gulf Coast is rare because the Gulf is pretty protected but when the surf does hit, the surfers tend to come out in droves. The waves in the winter usually correspond with cold fronts moving in.  In the summer the waves come from big storms, like hurricanes and tropical storms.  Every once in a while they just seem to appear out of nowhere.This weekend the waves are coming in with a cold front. Air temperature might be in the 40's, the water temperature in the high 60's and tons of wetsuited surfers in the water( find great wetsuits at the store of choice). Sawyer and Aaron included. Since I woke up this morning, Aaron has been reading me different variations of the surf report. 6-10 feet on Monday, light winds after 4 pm, water temperature 68 degrees.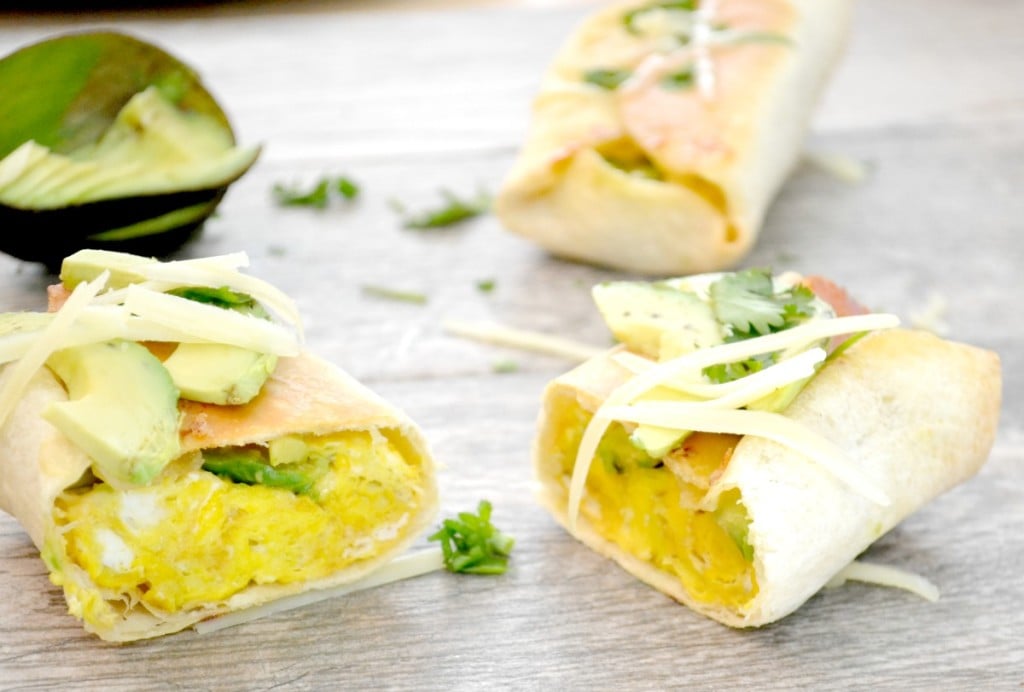 Because of this surf news, I have chipotle breakfast burritos on my mind. I love to make these for either before or after a surf session. They are full of protein and are hearty enough to keep you full until lunch or later.  I like to make these for the kids as they are rushing out the door. I especially worry about Sawyer when he puts on his wetsuit and heads out to surf in such cold weather.   I guess the best I can do is make sure he has a full belly.
I usually make breakfast burritos with sausage but since Sawyer has become a vegetarian I have been sticking to using just eggs and cheese. I added a special ingredient to these to make them extra smokey and flavorful.  The recipe is not much of a recipe but more assembly instructions.
Enjoy!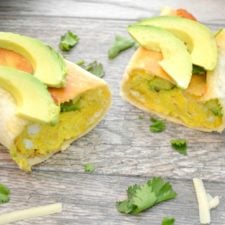 Ingredients
two 8 inch flour tortilla

four eggs

scrambled

butter

for the frying pan while scrambling eggs

1

perfectly ripe avocado

½

cup

shredded Cabot Extra Sharp cheddar cheese

2

Tbs

chipotle pepper sauce
Instructions
) Preheat oven to 375 degrees.

) In a small bowl, scramble eggs with the chipotle sauce.

) Pour into a frying pan and cook until lightly scrambled.

) Place ½ eggs on top of each tortilla

) Top with shredded cheddar cheese

) Add a sprig of cilantro.

) Roll up and place on baking sheet.

) Bake for 10-15 minutes or until the cheese is melted and the ends of the burrito are crispy.

) Top with avocado and serve with sour cream and salsa.