Do you have a surfer on your list this year? I have put together a quick surfers gift guide to help you buy for the surfer in your life. These are all products we have bought, use and can recommend highly!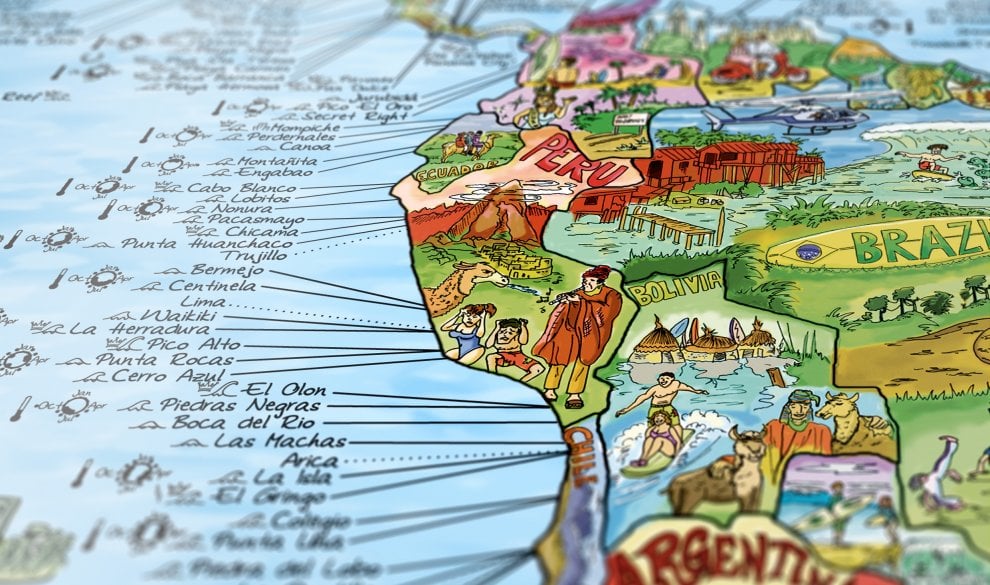 Surf Trip Map: Every surfer has dreams of travelling the world and checking out all the different breaks. This map identifies the major breaks around the world. Perfect for planning surf trips. If you can't gift a surf trip to Tahiti, this map is the next best thing....(well, not really but it is cool).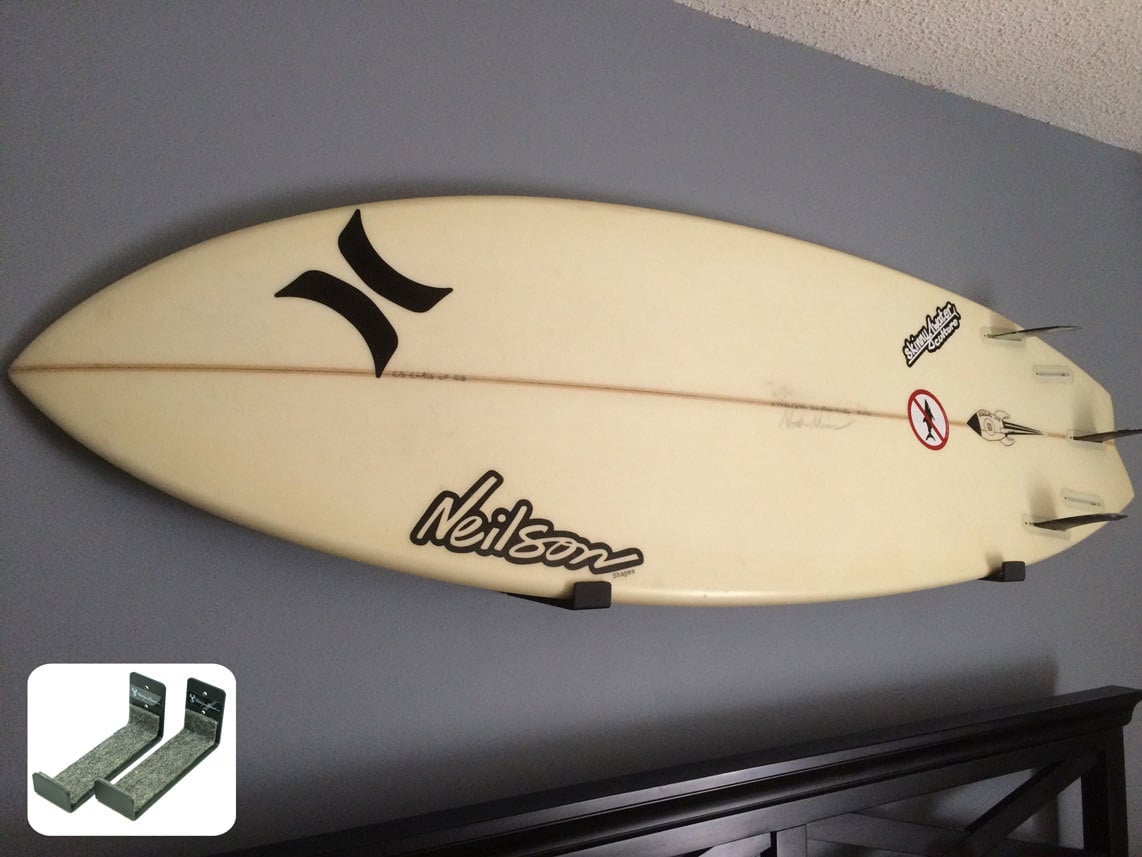 Minimalist Surf Rack: Sawyer actually bought this for himself last year and I love it. The design is simple but it performs a very useful task--getting the board up off the floor. It might not matter to most people but I don't like to see Sawyer's room littered with surfboards---I much prefer them hanging on the walls. Not only does it keep the room looking tidier, the surfboard becomes an art piece with these hooks.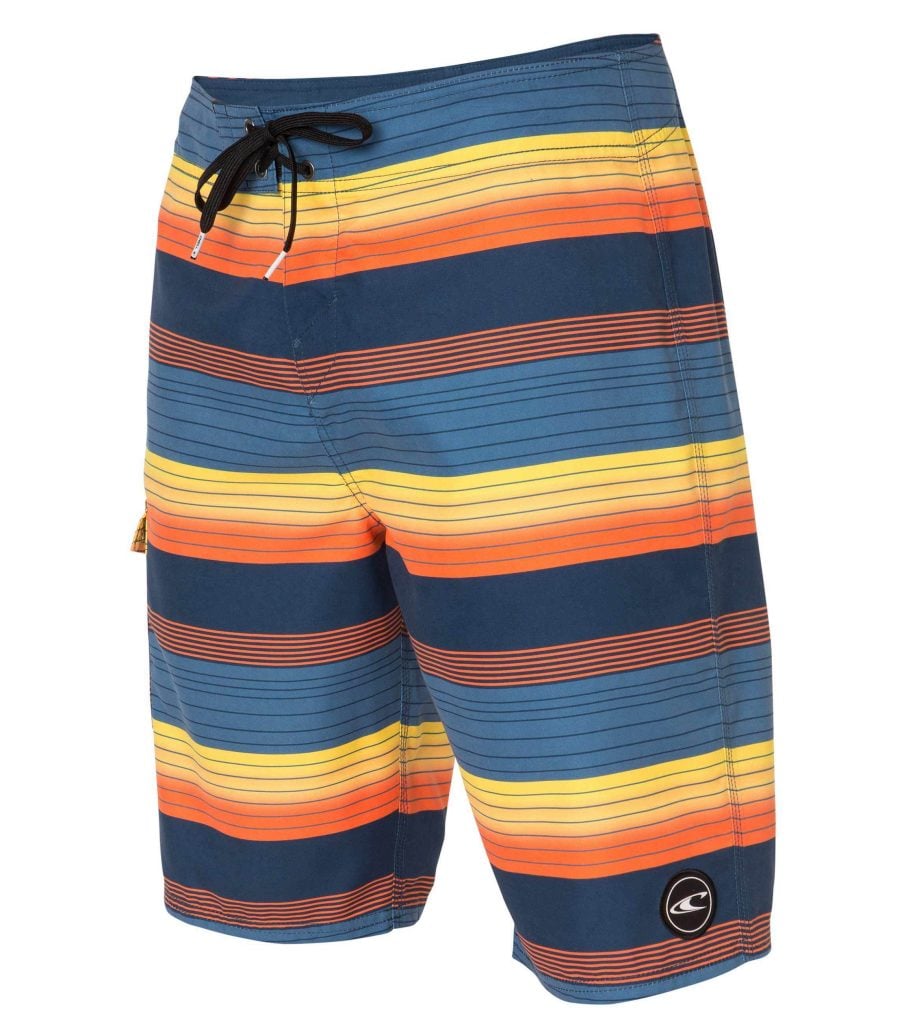 Board Shorts: I don't think you can ever go wrong with a pair of board shorts (if you are buying for a guy). Surfers always need new ones and if they are anything like my surfers, they will wear the same old shorts until someone gifts them a new pair. I usually buy O'Neill or Hurley brand because I know that Aaron and Sawyer like them and will wear them. I've bought others but they sit in the drawers unworn and sad. I wish I could recommend a good bikini but our favorite brand, Calavera, went out of business and I haven't found another good brand that I like. Would love to hear your suggestions!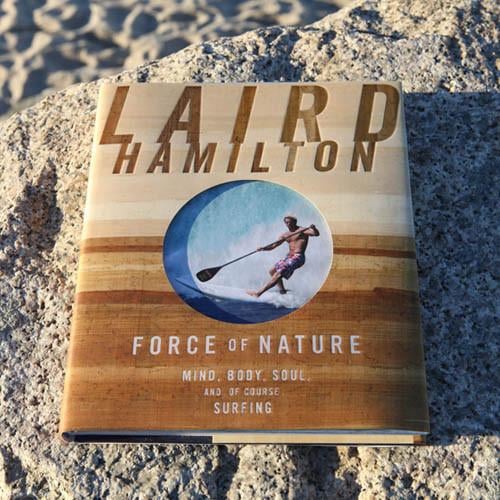 Force of Nature: Mind, Body, Soul and of course, Surfing (by Laird Hamilton): I bought this for Aaron last year and I devoured it as soon as it was delivered--then I wrapped it up and put it under the tree. So much good information about health, life, surf and living a life of passion. And, of course it helps that it is written by surf legend, Laird Hamilton. A great book and an easy read.
Gnaraloo Soft Surfboards: I know these are a bit more expensive than other soft surfboards but there is a good reason. They will last longer, they are nice and floaty and really give beginning surfers a good starting point, and they are much cooler looking than other soft surfboards. We use them in our business to help teach new surfers and so many other surf schools use them too. I would recommend the Fatty for almost anyone but a more advanced beginner might want one of the short boards. If you have questions on which sizes or styles might work best for your family, ask me! I will try to answer as best as I can.
I think a really fun gift would be soft surfboards for the whole family! Give the gift of health and family fun!
I'll be updating this post as I come across things that I can recommend as we only promote products, places and services that we truly love and can recommend. This post and others on this website may contain affiliate links. If you purchase something though these links, The Surfer's Kitchen receives a bit of compensation for the referral. Thank you for helping The Surfer's Kitchen continue to develop content.