Trying to redeem my earlier blogging skills with these mini Momofuku Crack Pies---oatmeal and buttery goodness in a bite sized dessert.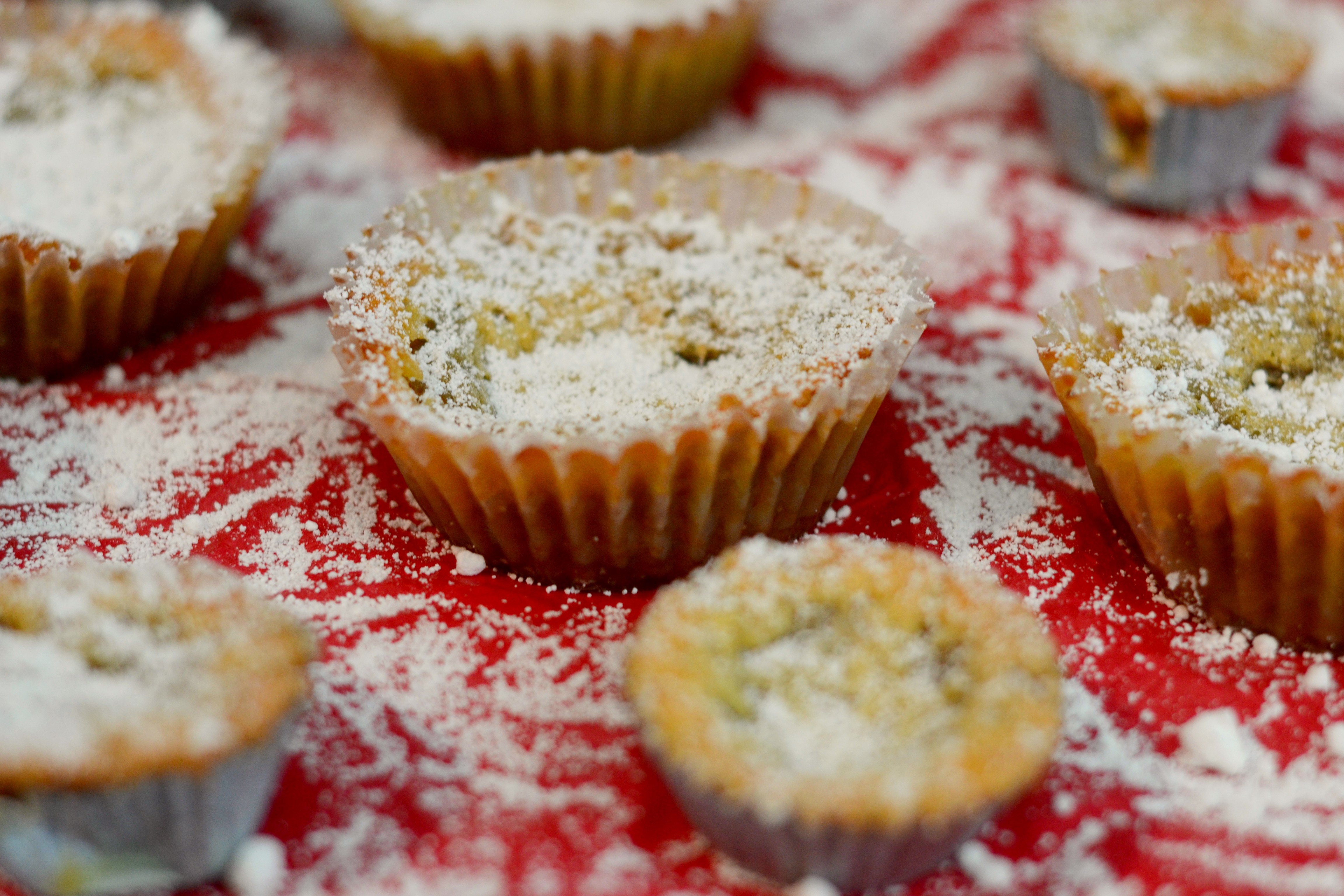 Seven years ago, I attempted to make the famous Momofuku Crack Pie.  I was so proud of my creation that I wanted to share it with the world. I delivered some to neighbors, wrote about it on my blog and even sent the photos to the foodporn sites.  Looking back, I am so embarrassed of my photos and think about those folks at the FoodGawker and TasteSpotting headquarters who must have laughed hysterically when they saw my submission.  Regardless, it is a true testament to how far I have come in blogging.  I know so much more about photography (and editing), writing and recipe development.  In the last nine years, I have built up those skills which does feel good. Although, I will be the first to admit I still have lots of room to get better.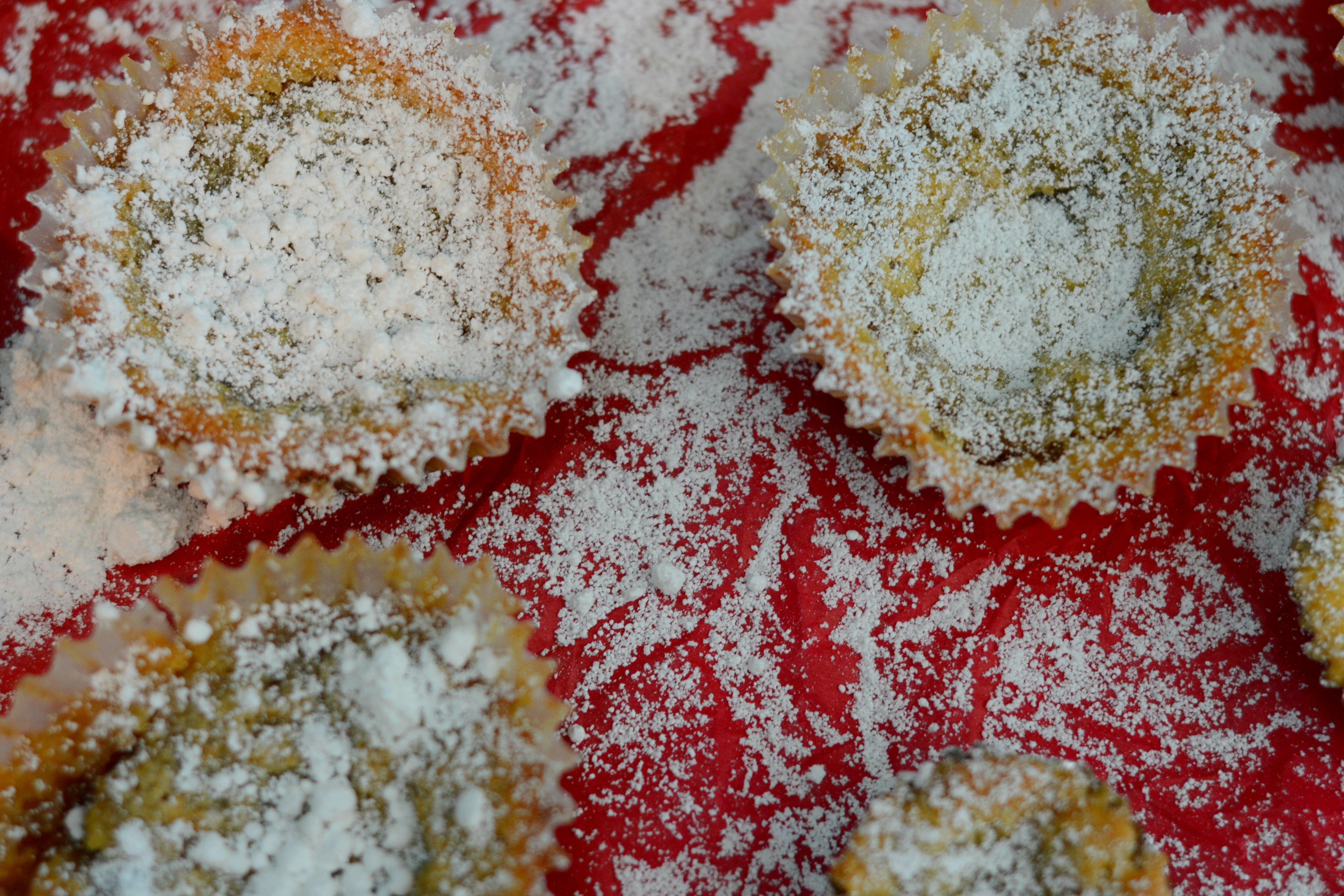 Back to the cookies......For the holidays, I knew I wanted to do something with oatmeal cookie base since I had the mini oatmeal cookies.  I had been thinking of something like those mini oreo cheesecakes but instead of the oreo and cheesecake, I would use mini oatmeal cookies and the filling for the crack pies.  That didn't work out so well so I tried a new approach.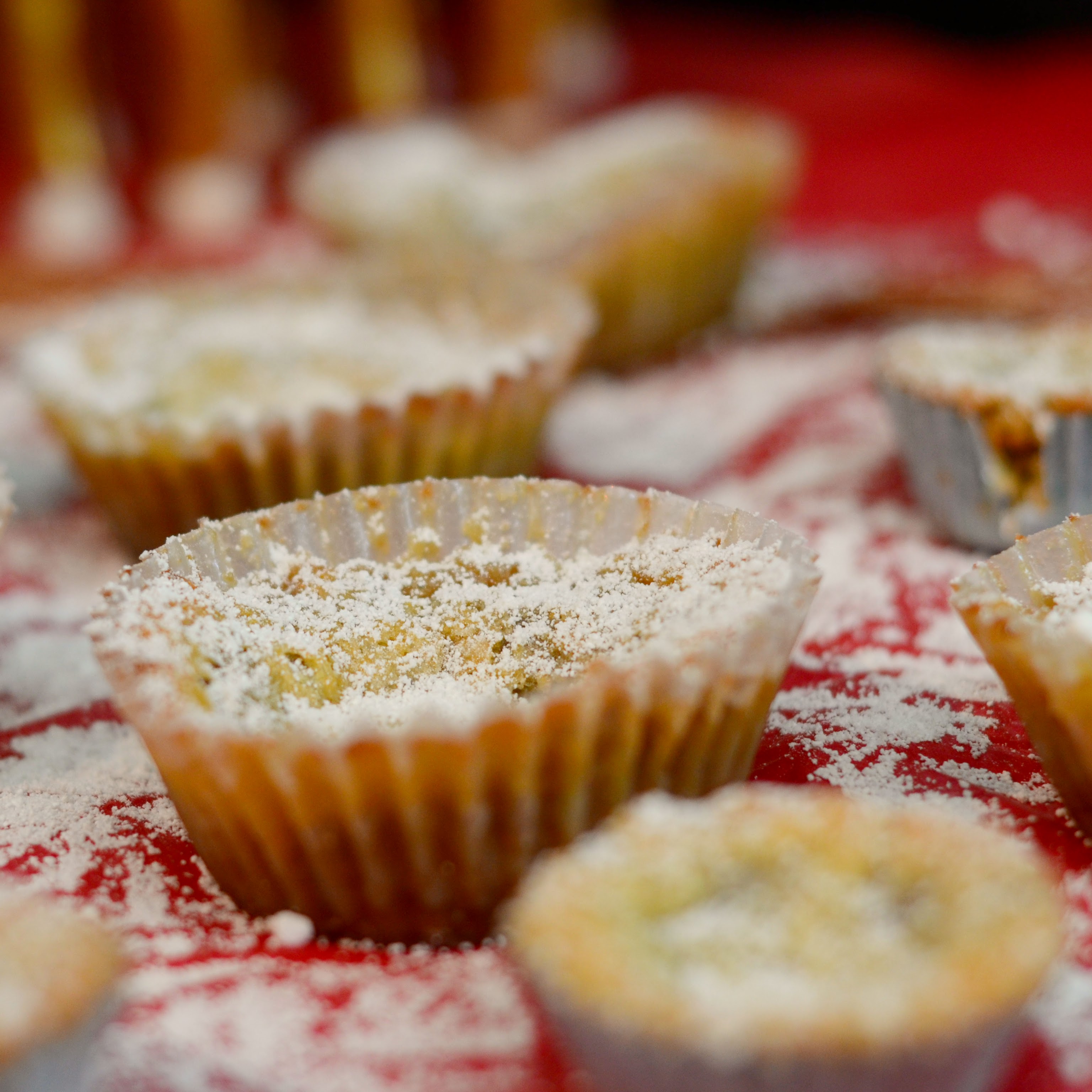 I used the oatmeal cookies and created a quick base for the mini pies, pressed them into the muffin tins, and then added the crack pie filling on top.  It was a bit more time consuming than my original idea but it was worth a few extra minutes for a dessert  that really was over the top.  When I took them to my office, I had people coming by all day asking what was the magical ingredient in these super addicting little treats.  It really isn't anything magical at all--just a lot of butter, sugar, egg yolks--baked into something truly amazing.
If you are still looking for great dessert ideas for your dessert table, consider these. I hope you like them!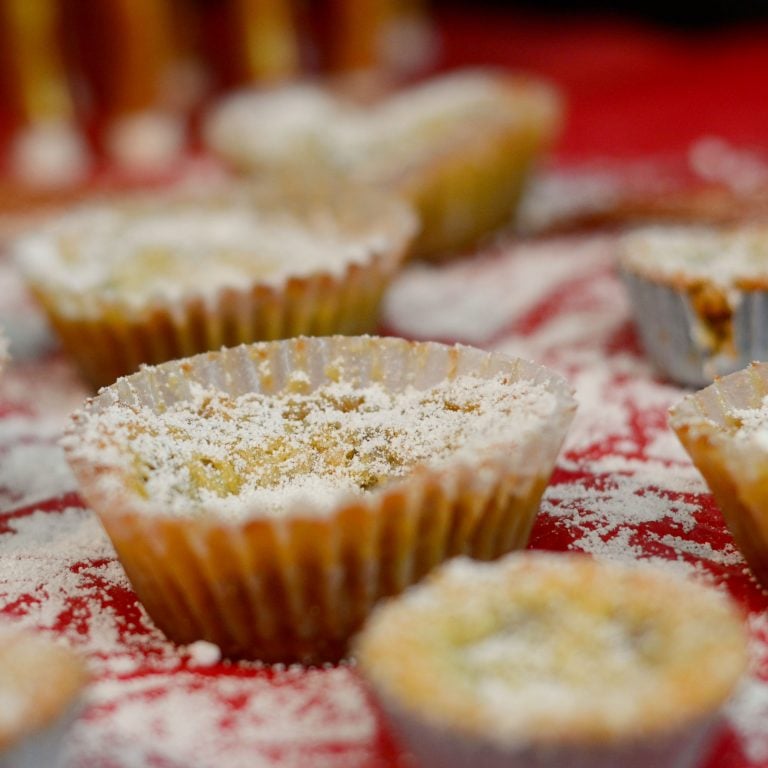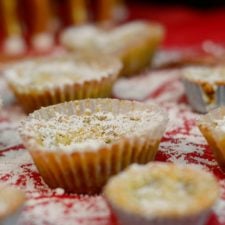 Mini Crack Pies
These crack pie cookies were a HIT at my office cookie party! Everyone loved them. I adapted the recipe from the
Momofuku
Crack Pie recipe and miniaturized it a bit.  Oatmeal cookie crust filled with the most rich and addicting filling.  Bite sized makes them perfect--not too big, not too small.
Print
Pin
Rate
Ingredients
Cookie Crust

2

cups

crushed oatmeal cookies

I used my recipe for the oatmeal cookies

Crumbled cookie for crust

¼

cup

½ stick butter

1 ½

tablespoons

¾ ounce brown sugar

⅛

teaspoon

salt
Filling:
¾

cup

sugar

½

cup

light brown sugar

¼

teaspoon

salt

3

Tablespoons

milk powder

½

cup

(1 sticks butter

melted

½

cup

heavy cream

1

teaspoon

vanilla extract

4

egg yolks
Instructions
Heat oven to 350 degrees and prepare muffin tin, using liners.  I tried using both larger muffin tins and mini muffins--and preferred the mini.
Crust:
Combine the crumbled cookie, butter, brown sugar and salt in a food processor and pulse until evenly combined and blended (a little of the mixture clumped between your fingers should hold together).  Line a mini-muffin tin with liners. Press about 1 ½ teaspoons of the crust mixture into each muffin liner to form a thin, even layer along the bottom and sides of the tins. Set the prepared crusts aside while you prepare the filling.
Filling:
In a large bowl, whisk together the sugar, brown sugar, salt and milk powder. Whisk in the melted butter, then whisk in the heavy cream and vanilla. Gently whisk in the egg yolks. Scoop mixture into the muffin tins.

Bake for 10 minutes and then reduce heat to 325 degrees.  Bake for another 10 minutes.  When you pull them out of the oven you want them to be jiggly in the center.  They firm up as they cool.

Before serving, dust with powdered sugar.