It has been raining all weekend. Not just little Seattle sprinkles but full on downpour--our yard is flooded, the dogs don't want to go outside, and neither do I. I just want to sit inside and eat toast---specifically toast smeared with herbed goat cheese and topped with fresh tomatoes.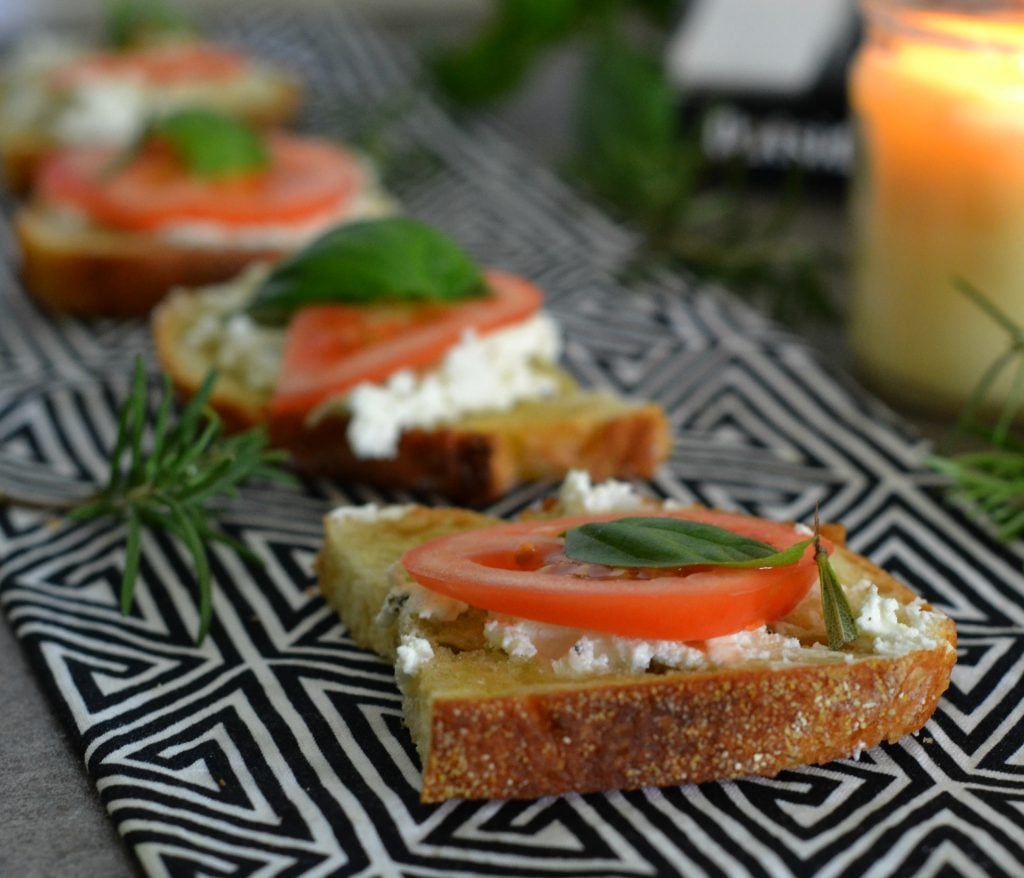 I was actually really sad because after making these for lunch, we all headed to the beach so that Aaron and Sawyer could surf some of the hurricane swell. Nova and I needed a break from being inside and were eager to just get out and go. But, I had planned to make these up for dinner too. I fits all the major food groups and I needed something simple since I still had packing to do for our upcoming Vermont trip. ANYWAY, I was excited to come home and make more but once I walked in the door, I realized that wasn't going to happen.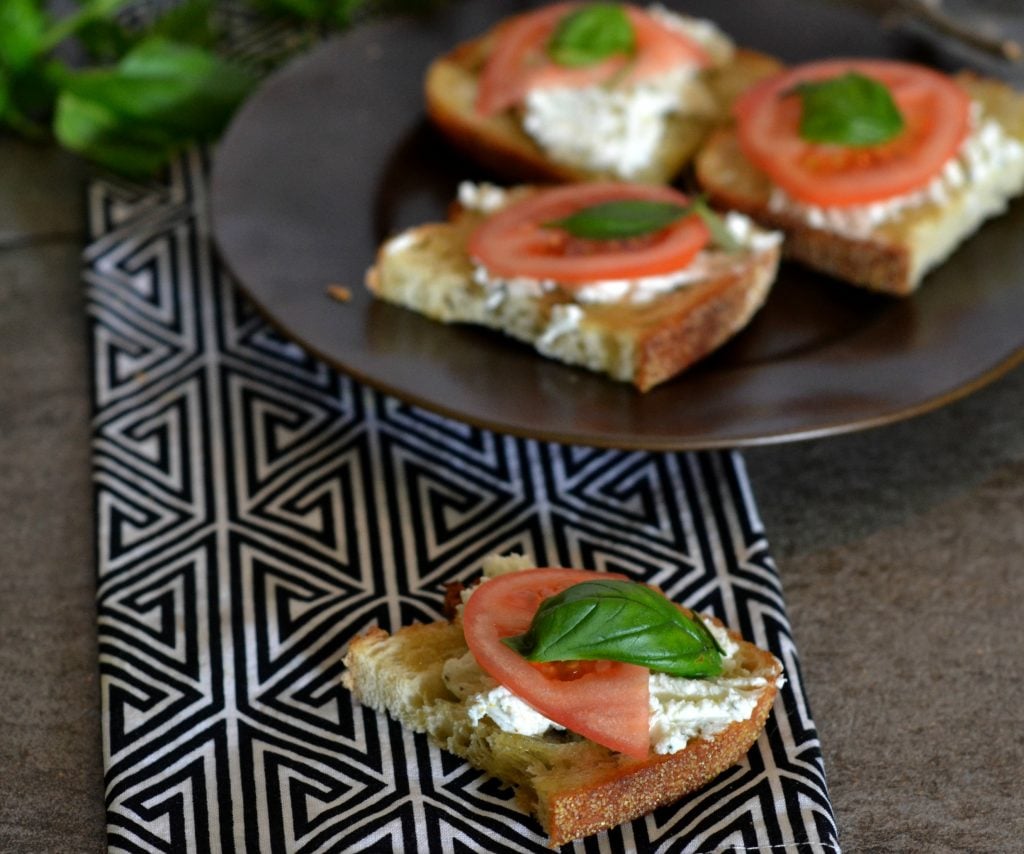 One of our three dogs, had entered the kitchen and pulled the entire loaf of bread off the counter and had scarfed it down. I have a feeling it was Aloha, our great Dane. She is normally such a good dog but every once in awhile she sneaks into the kitchen and almost always is after bread of some sort. When we got home, she looked the most guilty and two days later she is still acting as if she has a stomach ache.
So for now, we only have memories of this great snack or light meal.
I used the Trader Joe's Tuscan Pane bread, fresh tomatoes and herbs from the garden, and the remains of our goat cheese. On a couple of the toasts, I sprinkled with a fig balsamic glaze that I had bought awhile back. That took the flavor over the top. I didn't have time to photograph those--they were snatched up too quickly.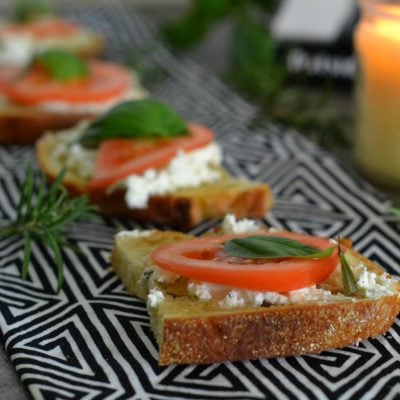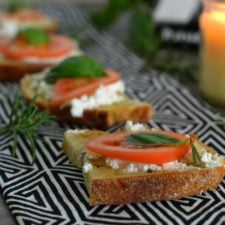 Herbed Goat Cheese Toasts with Summer Tomatoes
Summer comes alive with toasted bread, smeared with herbed goat cheese, fresh tomatoes and basil.
Print
Pin
Rate
Ingredients
Eight slices of good bread

1

Tablespoon

olive oil

1

garlic clove

½

log of goat cheese

1 to

mato

10

basil leaves

1

teaspoon

fresh rosemary

finely chopped

1

teaspoon

fresh thyme

finely chopped

1

teaspoon

fresh basil

finely chopped

balsamic fig sauce

optional
Instructions
Rub each slice of bread with the garlic clove.  Brush a bit of olive oil on top of each slice and toast under the broiler for 3-5 minutes.

Combine the fresh herbs with the goat cheese.  Add about 1 teaspoon of olive oil to make it easier to mix together.

Top each toast with a generous serving of goat cheese, a thinly slice tomato and a basil leaf.

If using, drizzle with the fig balsamic sauce.

Serve immediately.