Waimea Plantation Cottages on Kauai provided exactly what we needed--a large space for the whole family, a kitchen to prepare meals and a laid back atmosphere to just relax and enjoy.  We loved it there and will surely be going back.
We just got back from a whirlwind trip of Hawaii.  We were there to help Aaron get his clients off on a paddleboard trip around the Na Pali Coast on Kauai.  I, was tasked as the cook for the trip and prepared all the meals and froze them so they could eat luxurious delicious meals in the  middle of the woods.  Normally he hires a chef to prepare the meals but this year the chef we like to use was too busy.  I decided to have him pay me to do it!  The only issue was that we would need a place with a kitchen to be our home base.
Not only did I need a kitchen--I wanted to feel that I was on vacation too!
Luckily, I found the Waimea Plantation Cottages, located on the west side of the island in Waimea.
These restored cottages were once the homes of the sugar plantation workers and ended up being just perfect for our needs.  The cottages were so cute!  And, on this giant beautiful lawn (check https://www.choosegreenergrass.com/ for services), with huge banyan trees everywhere.
The cottages are located on the beach but we never really spent much time there. They have a pool too--but we only spent a few minutes there.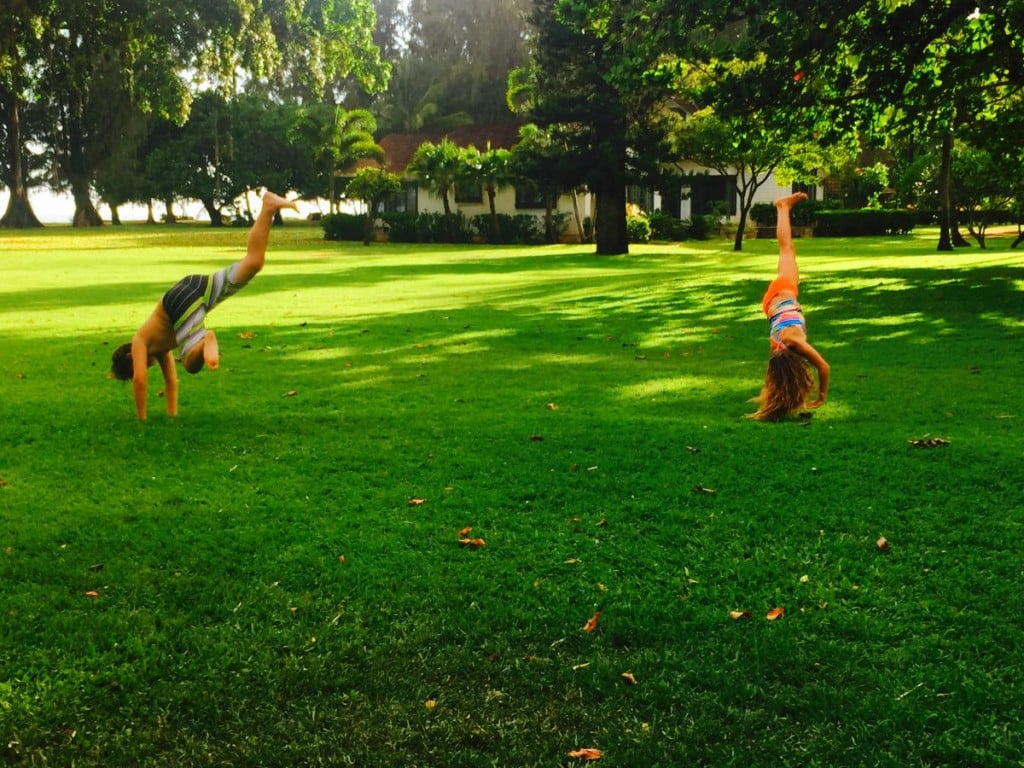 We preferred to spend our time sitting on the giant lawn--playing, relaxing, daydreaming.
Every morning, I would wake up SUPER early (around 3:00 am due to the time change) and start cooking for the upcoming paddleboard trip.  I would make some coffee and head outside to the lanai and these beautiful plumeria smells.  It was the perfect Hawaii experience.
This Hawaiian cat would greet us each day, hoping for some scraps of fish.  It was so nice to have a cute kitty keep us company.
We loved the Waimea Plantation Cottages----we would go into town and assortments of poke, come back and relax, read, and cook.  It was perfect.
The night before we were supposed to leave, I started to feel so sad.  I just knew deep in my heart that I wanted to move back to Hawaii.  I wasn't ready to leave the beautiful flowery tinted air, the great seafood, and the kind people.  Part of my emotions may have been due to having to leave the Waimea Plantation Cottages.  Seriously, I don't think I have relaxed as much as I was able to there.  Even with all of the cooking I had to complete.  For now, with our business and stuff in Florida, we will be staying put but we have both agreed to spend more time in Hawaii and our long term goal is to move back when the kids head off to college.
I am already trying to figure out a plan to get back there next summer.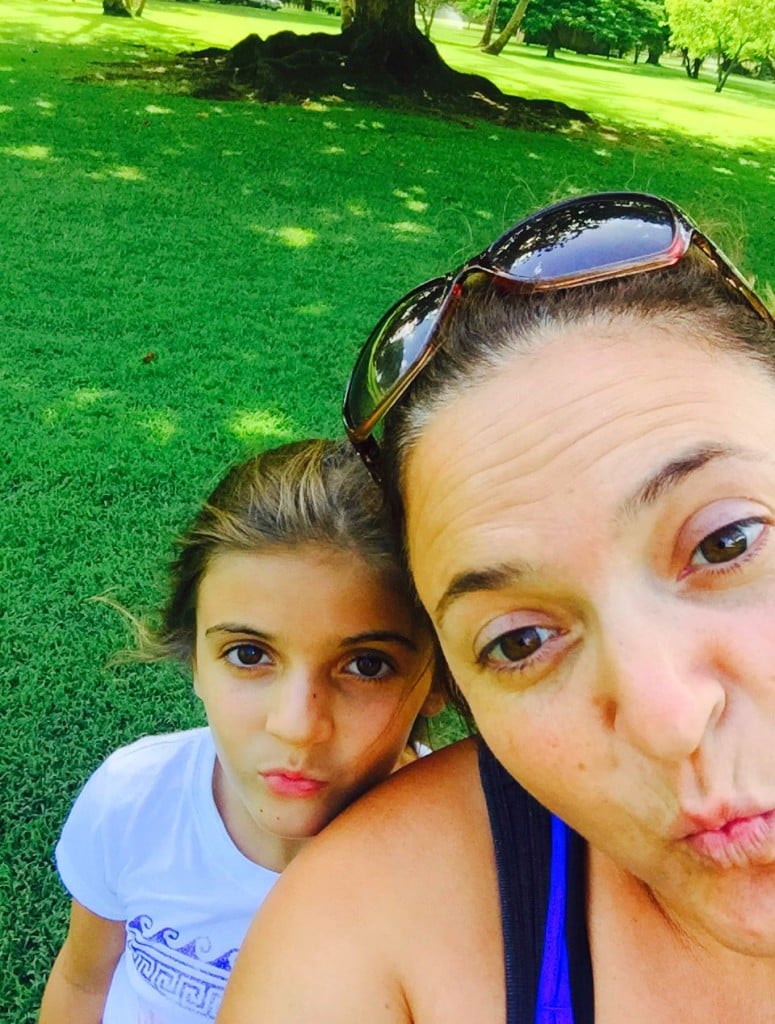 With Aloha,
Karla