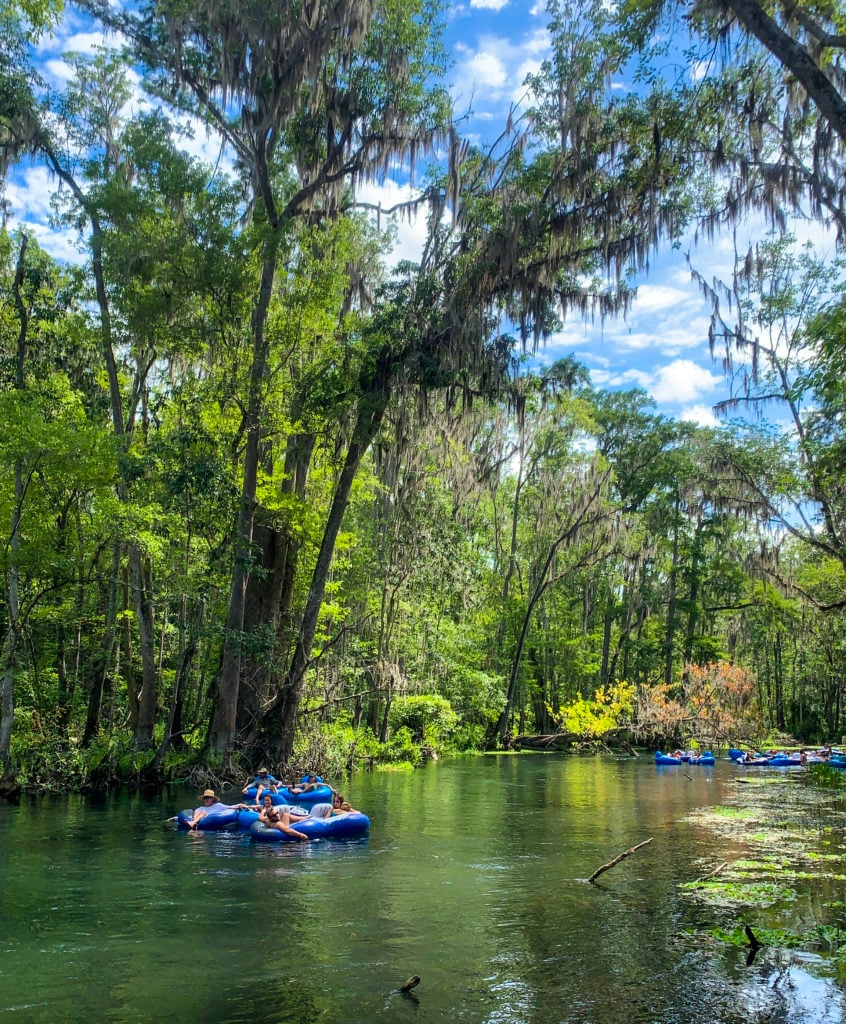 We made our annual trip to Gainesville and had a great time as usual. One of the highlights this time around was tubing Ichetucknee Springs, and exploring the Blue Hole.
Before I go and sing the praises of Ichetucknee Springs in the summer time, I'd like to just explain something. Some of Florida state parks feel like theme parks, with crowds, lines and services to make life easier like trams, trains, and boat rides. Maybe the Florida theme parks have influenced the management of the state parks. Sometimes it can be a bit off-putting, seeing so many people in one small area. But, I always go back to the fact that many people do not like to be outside. You won't get them out and enjoying the natural world unless it is easy to do so. If people don't go out and enjoy nature, they are never going to be onboard to protect it. So, I try to keep an open mind and understand that for many this will be their only outdoor jaunt this year. I try to just relax and go with the flow and not let the crowds get to me.
Ichetucknee Springs, on a weekend, in the middle of the summer is filled with people. Some people are loud and obnoxious. Some people are great. But, most people, like us, just really want to enjoy our day and the beautiful scenery.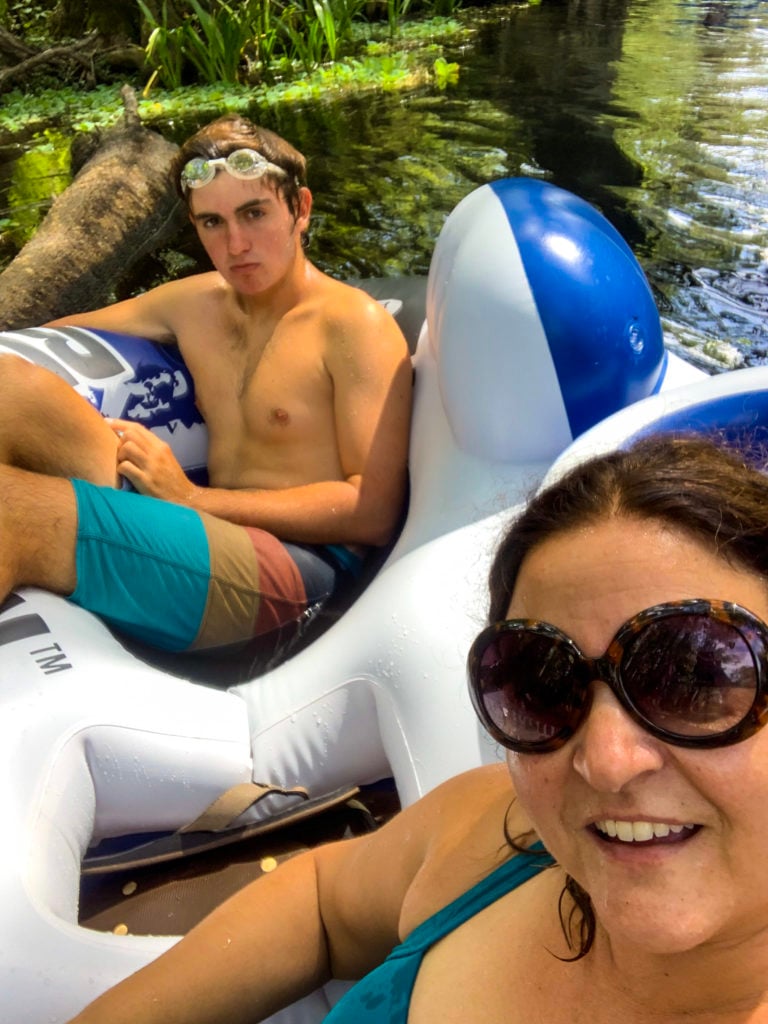 Ichetucknee Springs has a few different floating options to know more you can also go to my site .
From the North Parking Lot:
A 3.5 hour float down the river with options to get out at the South Parking Lot.
At the north end, you drop off your tubes (kayaks or paddleboards) and then drive your car to the south end. A shuttle will take you back and then you begin your launch.
They fill up at the North parking lot early and we have actually never been on this part of the river. Really hoping to do this in August 2019.
From the South Parking Lot:
Here you have options of launching at the mid-point (for 1.5 hours) or at Dampier's Landing (for a 45 minutes float). I think the mid-point offers just the perfect amount of float time. However, you can start at Dampier's landing to get a feel for whether or not you like it---and then just go back around if you do!
Both locations offer tubes for rent (from $5-$20, depending on what you are looking for)
South parking lot offers a shuttle from the end of the float to the mid-point parking lot. There are also trails that you can take (with your tubes) to avoid the long lines of the shuttles.
Prices for tube rental and trams can be found here:
http://www.ichetuckneesprings.com/tube-ichetucknee-springs/
It is possible to rent tubes outside of the park and bring them in. As you drive up, you will see many places offering tubes for rent. These places are suffering a bit ever since the state parks gave a contract to Paddling Adventures. They are great people, living in an area with not a lot of economic opportunities. Try to support them if you can. They rent tubes of all sizes and tie them to the roof of your car. It is super easy and quick and less expensive than the rentals inside the park.
Once you get into the park, there are lots of staff and signs telling you where to go. Staff does check your bag for things like bottles and cans. They want to keep the river clean and you aren't allowed to take anything with you that could make trash. A refillable water bottle is fine (like a Yeti), a plastic water bottle is not. And, once you get in the water, the current pulls you along gently. Bring a pair of googles and jump in and check out underwater. Hiding between the seagrass you might even find a megladon fossil. They are out there!
If you do go on this adventure, we would love to know! Send us a comment or tag us in your post on Instagram. Adventure Everyday!