I have been to Jekyll Island, a tiny little island community, more than any other place since I have lived in the south. I love it so much. I actually feel like I must have been a southern belle in a past life because I feel so at home in the old buildings and among huge oaks covered with Spanish moss. As a Seattle-lite, transplanted to Hawaii and then reluctantly dragged to Florida, I could have never predicted my love for coastal Georgia. It is truly one of my favorite places.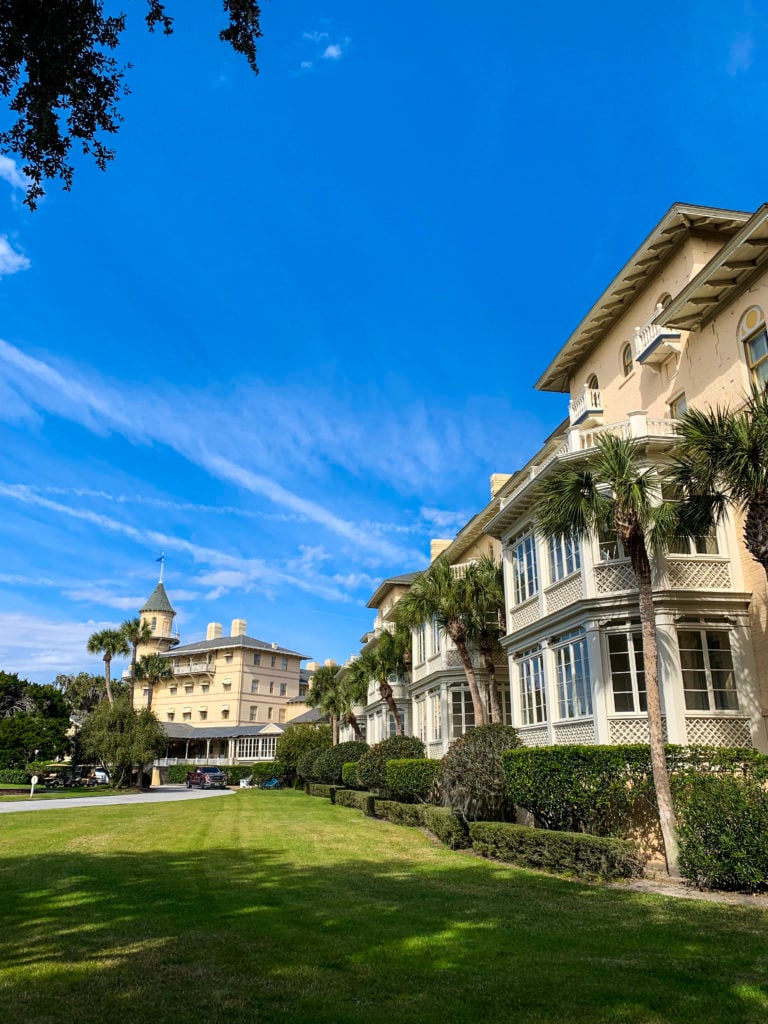 Places to Stay:
Jekyll Island Club: This is hands down my favorite place to stay. The whole place was a retreat for the uber-wealthy Americans in the early 1900's---and is just beautiful. Some rooms have fire places, some have turrets, some have balconies, some have glassed in patios. Every room is unique and historic. The grounds are immaculate and beautiful to wander. Makes me wonder if I was a Southern Belle in a past life. I just feel so at home here. I've written about it before here . (They have recently built the Jekyll Island Ocean Club. I haven't stayed there but I bet it is nice.)
Westin Jekyll Island: This is a newer hotel built right on the beach and it is beautiful. I have been here for work a few times and at first was disappointed because I really love the Jekyll Island Club (see above), but I understand the appeal of the Westin too. Heavenly Beds, Starwood Preferred Points, a feeling of sameness and comfort--especially if you travel a lot. The beach is beautiful and the amenities are nice too.
Beach View Club: Last time we were on Jekyll, this is where we stayed. My planning went awry and I waited too long to get my favorite place on the island. BUT.....we found this little gem! Located on the northern part of the island, this small hotel has recently renovated. In fact, they had just finished when we arrived. I think we were the first guests of the weekend. The rooms are your typical, newly remodeled hotel rooms but they have a great location on the beach. It is much quieter on this end of the beach, compared to the Westin end, and the rooms open up to a little courtyard area. They are owned by the Holiday Inn Jekyll Island, which is next door. However, the Beach View Club is much more quaint than the enormous Holiday Inn complex. Great little Beach House Restaurant is right there as well. I was very pleasantly surprised.
Holiday Inn Jekyll Island: I haven't stayed here but friends did. This is your typical holiday inn hotel. Nothing special except for the great location on the beach. Big beautiful chairs line the lawn and they have a pool and hot tub.
Places to Eat: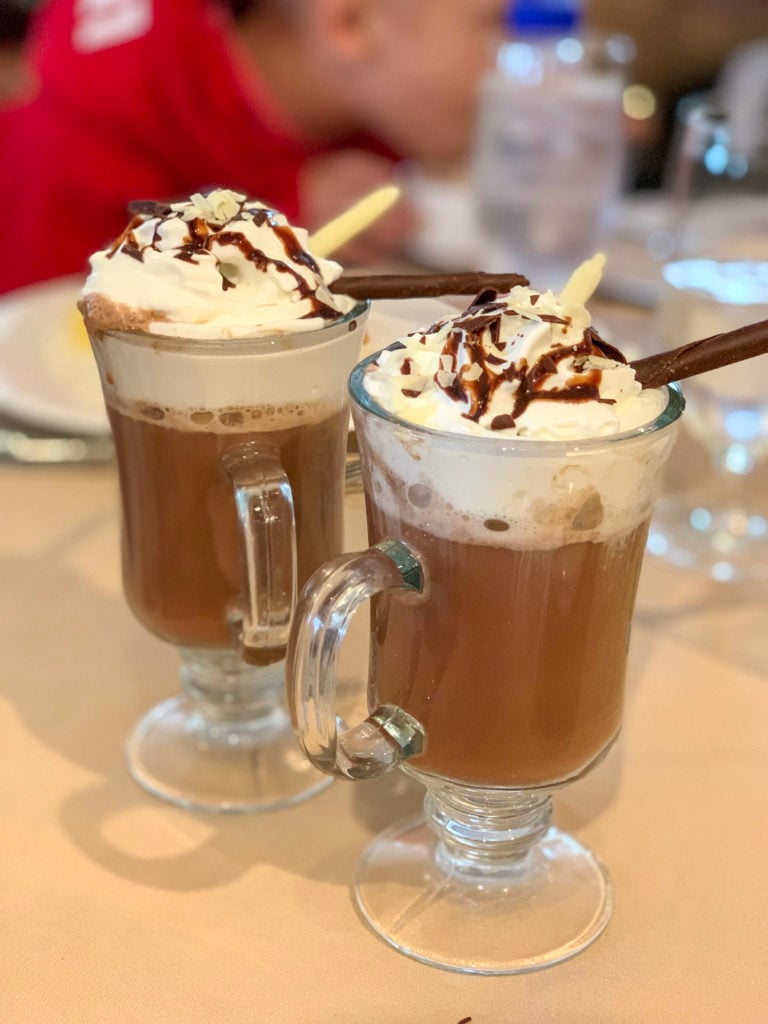 Grand Dining Room at the Jekyll Island Club: I love this place. We rode our bikes over for breakfast. They offer a buffet or ala carte and offer something for everyone. We love the hot chocolate and the extra attentive wait staff. I think everyone in Georgia is just super nice.
Jekyll Market: This store has everything! Beer, wine, snacks, baked goods, coffee. My favorite thing to do is buy sandwiches from their deli and eat them on the beach out front. Plus, if you are looking for gifts or souvenirs---they have a lot of amazing ones!
Beach House Restaurant and Tap Room: Great little place located on the water, between the Beach View Club and the Holiday Inn. We walked in with lots of kids and they were able and willing to accommodate. Simple food and good beer selection.
The Wharf: Located at the Jekyll Island Club, the wharf is built on a long dock over the river. Great views of the salt marsh and great seafood options. Check their schedule for live music.
Sunrise Grill: They graciously stayed open for our large group (20 plus) to come in and have a late dinner. Easy and quality food, great service. We were all surprised how quickly meals came out of the kitchen with the best outdoor griddle grill we got. Lots of options for different types of eaters. And, full bar!
Dairy Queen: I think our time on Jekyll is the only time I go to Dairy Queen. It is the perfect place to stop mid-bike ride for Blizzards and snacks. Plus, they stay open until 10 pm, when many of the other places close down.
Things to Do:
Jekyll Island is the definition of low key relaxation. Think cocktails and long walks on the beach. Even with its laid back vibe, there are a few things we like to do while we are there. Check back as we explore the area more.
Rent Bikes and Ride: The entire island has a well maintained bike trail. Most hotels rent beach cruiser bikes and you can ride from one end of the island to the other. Very easy bike ride because the whole island is flat. We rented bikes from Holiday Inn, rode to the Grand Dining Room for breakfast, and then continued our ride around the island. We stopped at Driftwood Beach and rode through the beautiful salt marsh on the north end of the island.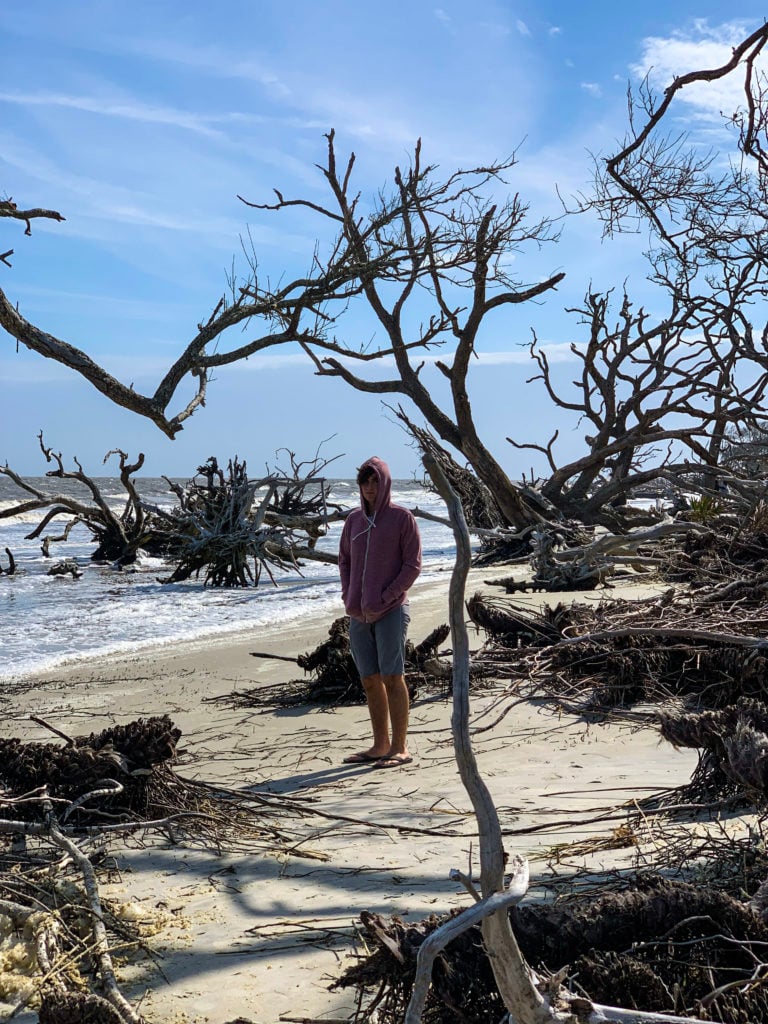 Driftwood Beach: What a cool place! Definitely feels other worldly here. Huge trees and interesting pieces of driftwood everywhere on the beach. Would be a great place for a photo shoot or a picnic but the day we were there, it was too cold.
Georgia Sea Turtle Center: A great little aquarium devoted to sea turtle rehabilitation. You won't need much time here as it is small but worth a visit.
Jekyll Island Mini Golf: If the beach and the biking isn't enough for you, there is always this option. Good for an hour or two--plus, there is pizza next door.
Paddleboarding or Kayaking: We took a bunch of boards and paddled around the salt marshes. It was beautiful and full of interesting wildlife. If you don't have your own equipment, you can rent from Kingfisher Paddleventures or sign up for a tour.
Have you been to Jekyll Island? Let me know what you liked about it!