I just got back from a whirlwind weekend trip to New York City and though I have lots to share about what we did---I 'll mostly be posting that on Instagram Stories. But, I did want to pop on here and post about an amazing hotel find in the city. The Benjamin Hotel made our trip so much better than it could have been.
The hotel offers:
Suites
Mini-Kitchens
Amazing Location
Over the top service and....
a pillow menu. (Yep! You can order different pillows and they are delivered to your room.)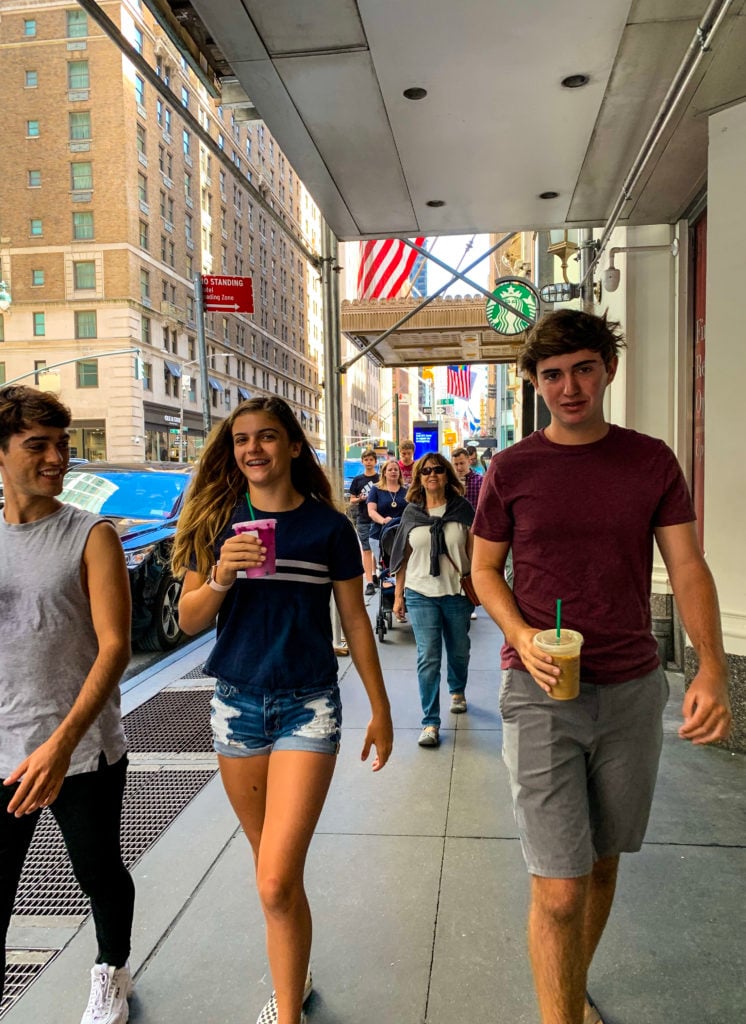 We had this little trip planned to NYC to see my nephew for his 20th(!!) birthday and I spent a lot of time looking for places to stay. I know some people chose more budget accommodations when they plan to be out exploring all day, using the justification that "I am only going to be there to sleep." I am not that person. I want to wake up in a nice place, go to bed in a nice place and have a nice place to come back to when I need some down time. Plus, I really like hotels and want to explore them all. For the best mattress in the world, check over here!
(Side note: My friends are always confused when I tell them I love camping. "But you always stay in nice hotels??", they say. Yep--I'm multi-dimensional human. I like many contradictory things.)
Honestly though, I did a lot of research to find a great place in NYC and started with the "big brands". After comparing a ton of different options, I settled on the Benjiman because the price was comparable to a Hilton Garden Inn or even the Marriott Marquis but instead of being crammed into on room--we would have a suite. I just had no idea how roomy the suite would be. (Pardon our mess in the photos. At this point, we had fully moved in.)
Good sized living room with great furnishings! I think the paintings are done by house painters. You can also contact https://www.myhousepainter.com/painters/florida/ to avail best painting services . The kids slept on the pull out couch which was a lot better than those thin mattresses at most hotels. Plus, they came in and made up the bed for us each evening. It's not that difficult to make up a bed but the fact that I didn't have to was really nice.
The best part about it was the king sized bed in the huge (for New York standards) bedroom. Instead of waking up in the night and stumbling over everyone---there was plenty of room. Instead of a giant one room suite (like some hotels offer), this suite had a door separating the two rooms. And, huge TV's in both rooms.
The Benjamin Hotel feels like what I imagine it would be like to live in NYC. A doorman, welcoming us each time with, "Welcome Home, Family", a great one bedroom apartment with great views and just the tiniest little kitchen--perfect for a fast paced city life where I imagine you are always on the go. (Although great things come out of little kitchens in NYC.)
They even sent a special treat up to our room to help celebrate Marlin's birthday and this special trip with Grandma. Very sweet touch!
The location (mid-town) was central to everything and right across the street from the 6 train--which can take you everywhere you want to go.
The only downside to booking at the Benjamin was my concern that I wouldn't get my hotel reward member points for the stay. (I am always trying to maximize my points.) BUT.....this was before I knew about the Chase Unlimited Rewards point system and the booking portal. Booking this on my Chase card got double points unlimited rewards points and those can be used to book at hotels all over the world (including the big brands). I'll do a blog post on what I am learning about these incredible Chase Rewards but in the meantime, if you don't have a Chase card---I highly recommend getting one! (Right now, they are giving 80,000 bonus points for the Chase Ink Business Preferred card. That's enough for three-four nights at nice hotels in NYC.)