Spicy Tuna Poke Recipe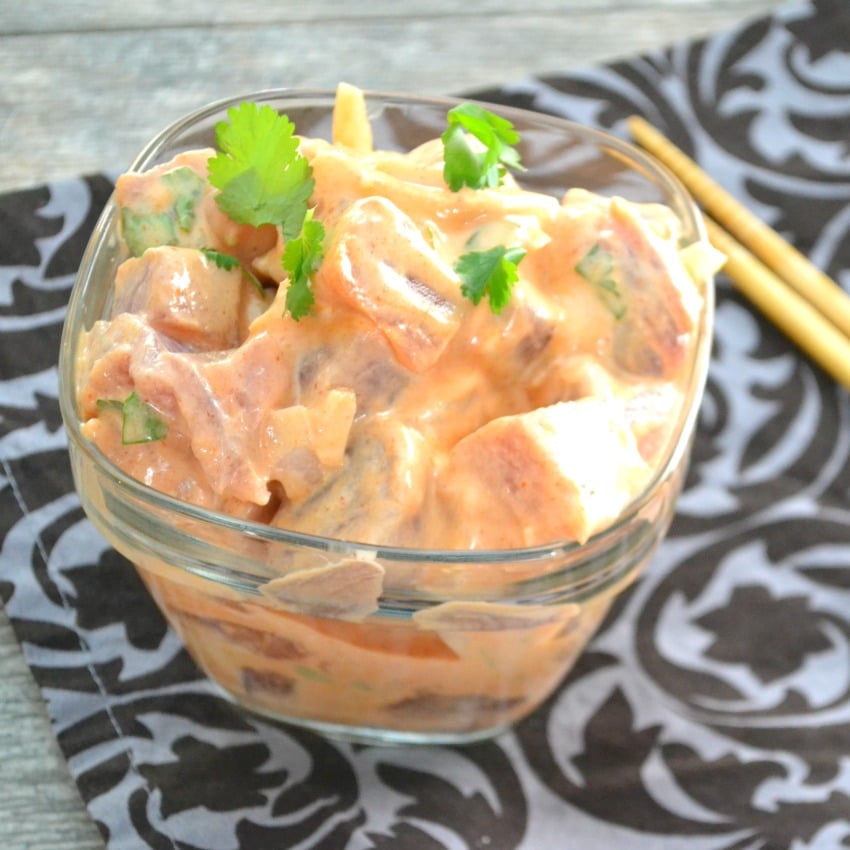 Spicy tuna poke is likely the most popular variety of poke in Hawaii.  Everyone loves this style!
Scale
Ingredients
1 pound fresh tuna steak, cut into small cubes.
1/4 onion, sliced thinly
1/4 cup mayonnaise
1/8 cup Sriracha sauce
1/2 Tablespoon sesame oil
1 tsp water
1 tsp kosher salt
1 tablespoon toasted sesame seeds
1 tablespoon flying fish roe (if you can find them, definitely not required)
1/4 cup diced cilantro
Instructions
Once the fish is cut into small cubes, place them in a bowl.
Add the mayonnaise, Sriracha sauce, salt, sesame oil, water and roe.
Gently fold together until combined.
Refrigerate for at least 30 min.
Enjoy!