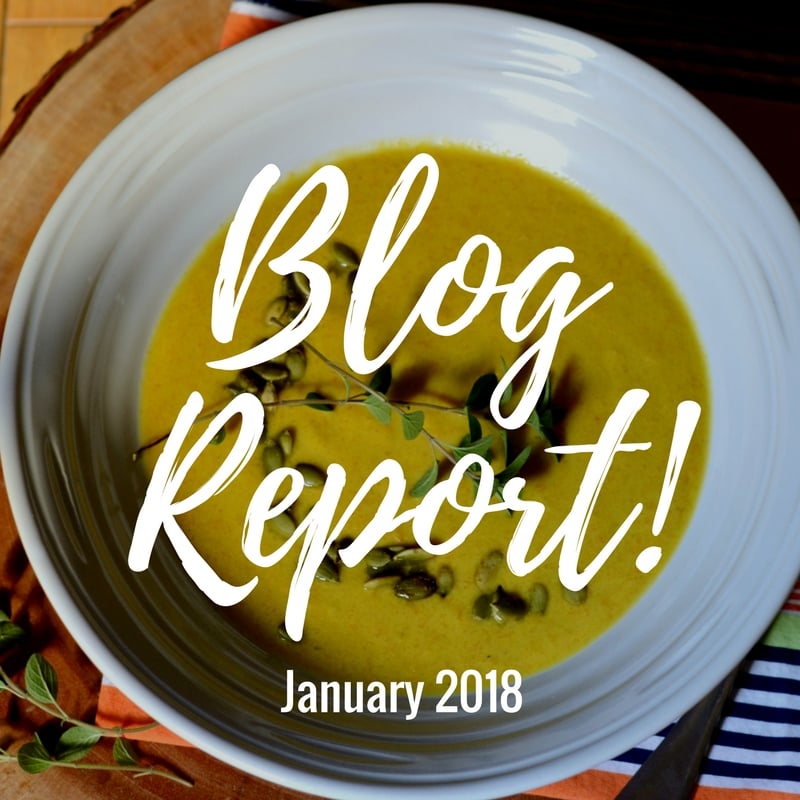 Why do I even do these blog reports?  I don't have the following of some of the bigger bloggers with huge impressive numbers.  Is this even important?
I have decided it is.  Last year, I did a couple of these posts and then just stopped because I wasn't writing or sharing anything that I felt was impressive.  But, I love going back and reading them to find out what was working and what wasn't.  It's also a good place for me to set some goals for my little website and to set up some accountability.
Have you ever listened to a successful blogger/artist/whatever and they talk about the "magic moment" that launched them to success? 
I want to know about all the moments before that.  How many times did you get rejected from Foodgawker?  How many book proposals did you submit?  How many embarrassing videos did you post on IG stories until you figured things out?
I'm still figuring things out and I love this whole process.  I want to document all of it.  Maybe these will help you as you start your blog, maybe they will encourage you to look elsewhere for a new career because this isn't easy or a get rich quick scheme.
Highlights of January
Things to Work On
Random Thoughts
Numbers
Lots to work on!  See you again at the end of February!