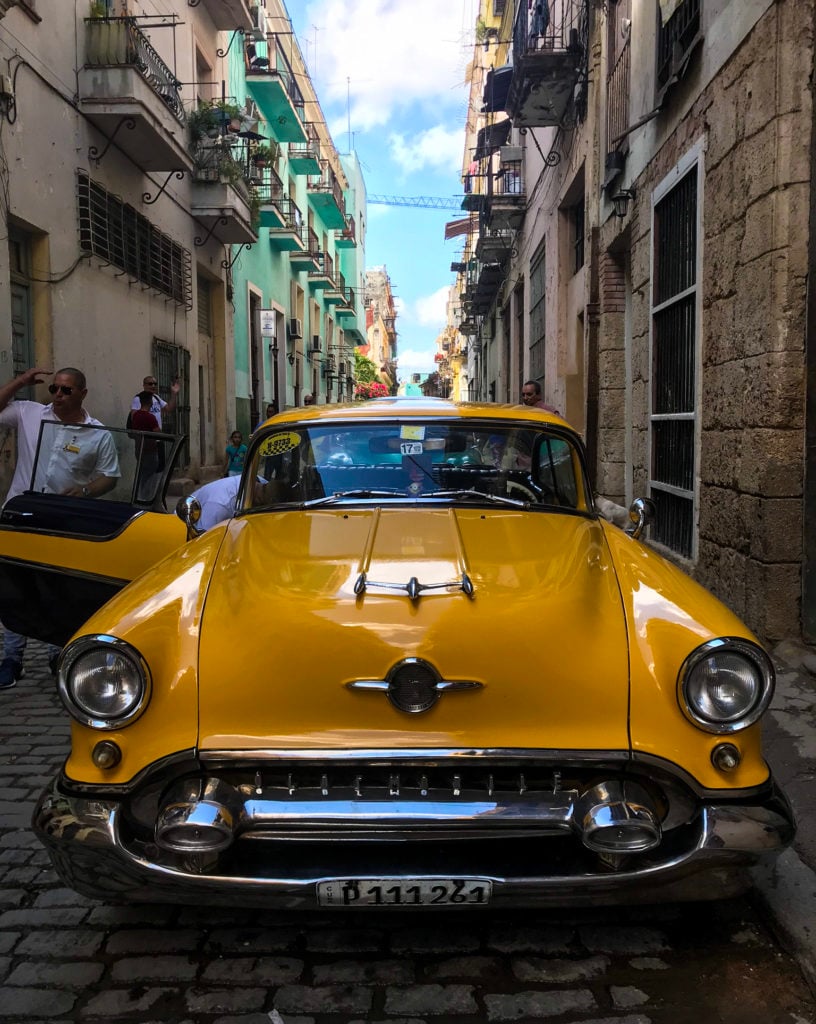 Cruising to Cuba is a bit more complicated than cruising to other ports. Check our our ten tips to make things easier and less stressful on your Cuba cruise.
1. Don't forget the cruise line is going to charge you $75 per person for your VISA to enter Cuba. This is added to your on-board account. I know some people were surprised to see this additional charge on their bill on the last day. Make sure to plan for it!
2. The money isn't really that complicated. It sounds confusing when you hear about the CUC (Cuban convertible pesos) and the CUP (Cuban pesos) and you wonder if you are going to be able to figure it out. But, when you get off the ship and enter the money exchange area--they are going to give you the CUC and will not give you the CUP (currency for the locals and valued very low). At least in the area right around the cruise terminal, they are familiar with tourists and it shouldn't be an issue at all. (We did visit the bank in old Havana to exchange some money to get Cuban pesos just because we like to collect different currencies. It was something like 120 Cuban pesos to $1 US dollar. Their money is really pretty.)
3. When exchanging US dollars to CUP, it is an even exchange---$1 for 1 CUC. However, there is an additional percentage surcharge when exchanging US dollars to CUC. To avoid this surcharge, you can get Euros or Canadian dollars before you leave the US. This may or may not be worth it to you depending on the exchange rates and how much money you plan to transfer.
4. Bring cash with you or get it on the ship the night before. ATM machines on the cruise ship are turned off before arriving in Cuba and won't be turned back on until the ship leaves. If you have a US port stop before Havana (i.e. Key West), make sure to get cash there.
5. Bring Patience. Once you arrive in Cuba, it could take a long time to get off the ship. Our cruise director kept telling us that often the Cuban government does provide enough immigration officials to process everyone and even if they do, they will take impromptu cafecito (coffee breaks). This combined with multiple cruise ships offloading at the same time can lead to delays. If you plan to meet your tour guide in the morning, don't stress. The tour operators know and understand this. If you are worried about it, make sure to ask them about it before you complete your booking. We had planned to meet our tour by 9:30 but didn't get to them until 11:00. With no cell service or anything, we just had to hope they would wait for us---and they did.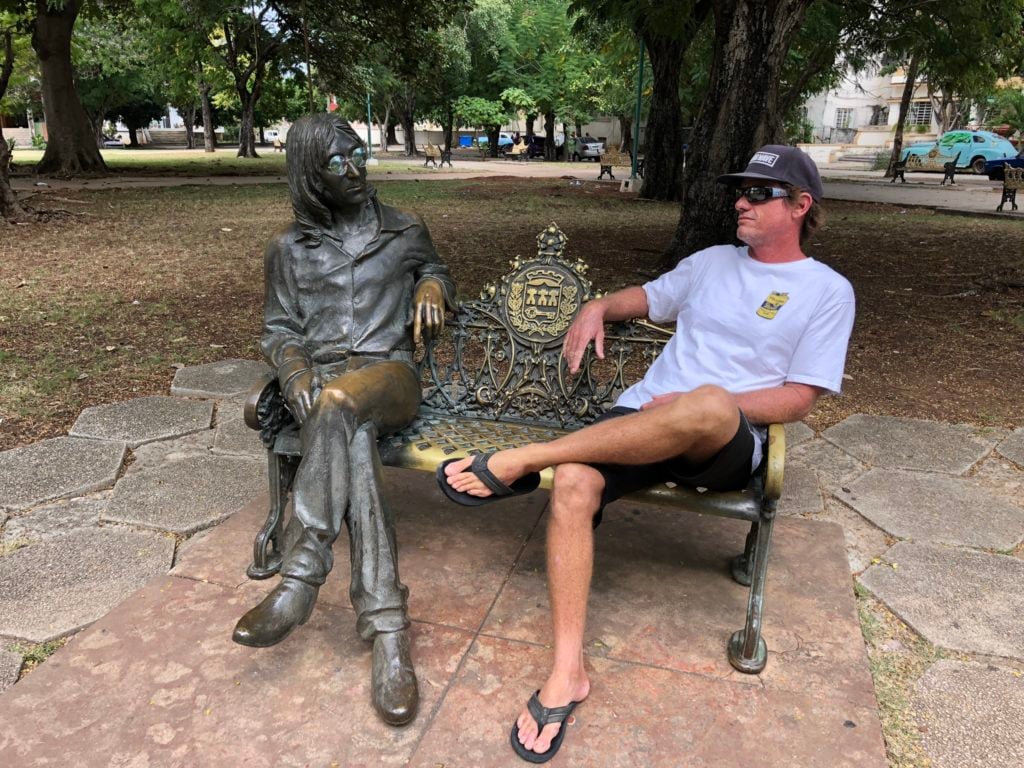 6. Bring toilet paper. Our cruise director suggested everyone take just a little bit of toilet paper when they left the ship. Just in case. We didn't run into any issues but it was nice to know we had it if we needed it.
7. Organized Tours: Right now, visitors to Cuba from the United States are required to go on an organized tour with a Cuban owned company. We used VC Tours and we were met a short walk from the cruise terminal. They were accommodating to our large group and took us on a drive of the city in their old and amazing cars. I wish I had done a bit more research on the area and what I wanted to see as they were willing to take us anywhere. They were friendly and good conversationalists. We had a good time with them. They did try to push a dinner at Buena Vista Social Club for $100 per person, but we really didn't want to spend that much. We ended up going there for lunch instead. There was great Cuban music and atmosphere. HOWEVER, it took a VERY long time to get our food and eat and it was very clear that most of the patrons were tourists. I wish we would have used that time (and the money) to see more of the city. They took us to a small shop to buy cigars, rum and coffee. We got what we needed and were happy with that. Americans are allowed 1 liter of rum per person (above 21 years of age) and 50 cigars (duty free). I can't remember anyone asking us what we bought--they didn't ask on the cruise ship, they didn't ask at immigration in Cuba and they didn't ask when we arrived in the United States. (Actually, we bought two bottles and shared one on the cruise ship as we cruised back to the USA. Saved a lot of money that night!)
8. Do you have to be with a tour the whole time? This was a big question we had leading into the trip. We wanted to explore on our own and not be tied down into a tour the whole time. We scheduled our tour for the morning we arrived and that was great. After that, we explored on our own. We went back and forth to the ship (and through immigration) with no issues. Actually, it seemed like no one was even paying attention. We didn't need to show any documentation to anyone at any time about which tour we planned to be with. (There were no lines after the initial disembarking---it was very easy to go back and forth from the city to the ship.)
9. Havana is very safe. At no times did we feel worried or threatened in any way. The buildings are crumbling, the people are poor and really have very little opportunities but they are friendly and welcoming. We saw very little begging. We were out late at night and walking down dark streets and it was fine. I would use caution if travelling alone and always check your surroundings and be aware however, we never felt uncomfortable.
10. Walking around old Havana was my favorite part of the day. I liked the old cars and I liked chatting with the tour guides about their country but I would have been just as happy walking the streets alone. The architecture is just amazing. There was music everywhere and it was just a happy experience. There are a lot of stray animals in the Old Havana area and we spent time petting them all.
I highly recommend if you are going to Cuba on a cruise that you take advantage of any sessions or talks they might have about Cuba before you get there. Royal Caribbean held these talks multiple times per day and it really helped answer the questions that many people had. Plus, we had an amazing cruise director that was a wealth of information. He was happy to answer any questions we had when we saw him wandering around.