One of the highlights of our trip to Hawaii was finding Banan, a dairy free, gluten free soft serve that was just magical.   I first stumbled upon it while running around Diamond Head.  A  food truck with a permanent spot near the base of Diamond Head near Kapiolani Park.  As I was slogging up the hill, I made a mental note to go back there after my run.  We went back numerous times over the course of the two weeks and every time was amazing.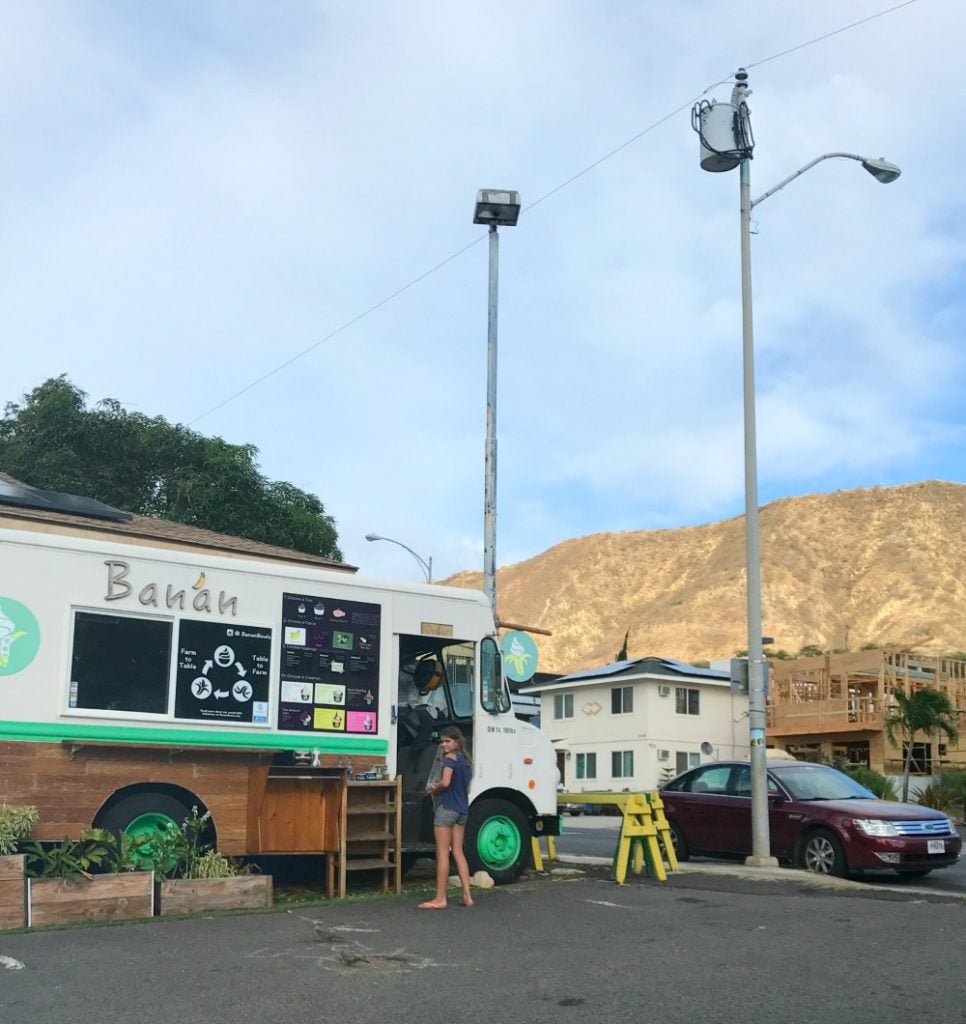 Banan is basically soft serve made mostly of bananas and other fruits.  It is vegan, gluten free and everything is locally sourced and carefully considered before being added  to the menu.  I love that they offer composting of their papaya bowls and they have their food waste picked up and taken back to a local pig farm.  A true farm to table and back to farm.
The Riss Moore was Sawyer's favorite.  Named after pro surfer Carissa Moore (who Sawyer met when he was a little kid and has always admired).  The bowl has acai on one side, banana ice cream on the other.  Topped with local fruits like strawberries, pineapple and papaya as well as local honey.  Digging down into the bowl, is puffed quinoa which adds a nice crunch.
My favorite was the chocolate mac nut (s bananas mixed with cocoa and local macadamia nuts) topped with strawberries and honey, with granola and chocolate chunks.  I never strayed from this delicious concoction.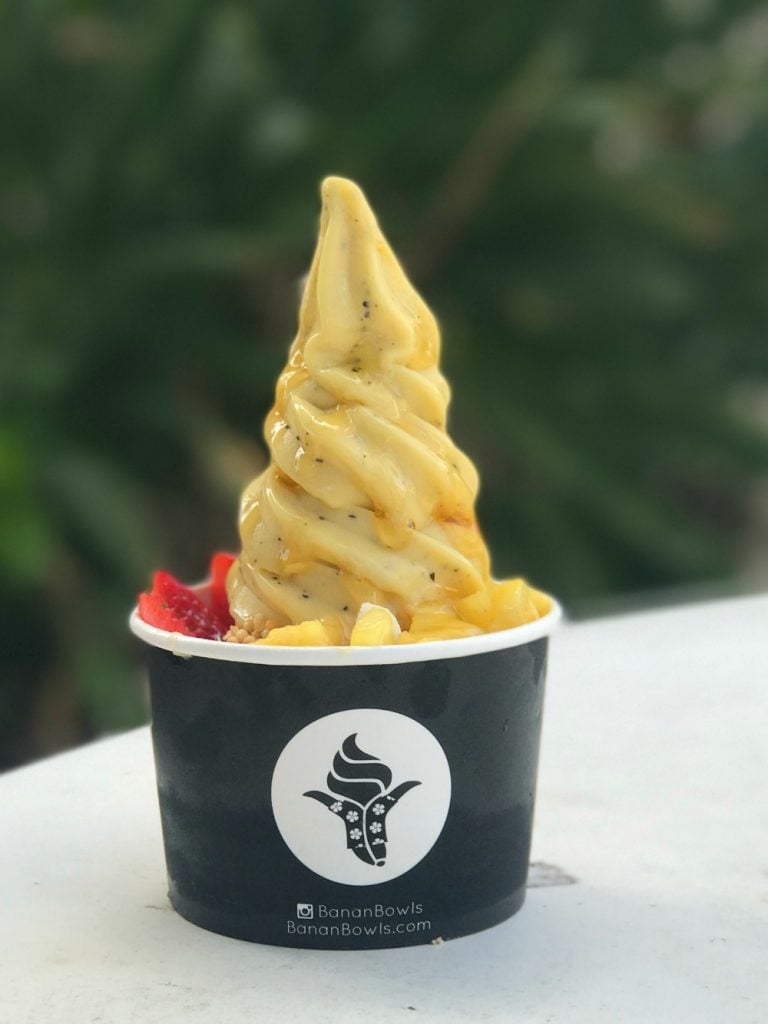 The lilikoi (passion fruit) was amazing too.  Just look at those lilikoi seeds showing up in the dessert.  This was Nova's favorite and a close second for me.  Such pure and simple food.  We felt good eating it and we went some mornings for breakfast, some afternoons after surfing or hiking and  some evenings for a dessert.
We love Hawaii and we love it even more because of Banan.  I highly recommend it!
I have experimented with banana ice cream before but have never thought of making soft serve style or even topping it with fruits and other stuff.  Definitely going to be trying this in the coming weeks.  If we can't be in Hawaii, we are going to bring Hawaii to us--starting with our own version of Banan.
They have three locations but my favorite location was off Monsarrat, near Kapiolani Park.
Check out all of their locations.
Have you tried Banan?  What is your favorite combination?
By the way, this is not a sponsored post.  Just me, really loving this place.