Staying at the Lodge Natur Zen on Sao Miguel in the Azores made an amazing vacation even better.
I have to admit I didn't plan our Azores vacation very well and after that I came across at Saida Towers South Padre website.  The plan was to stay with my sister, camp a bit and then rent a camper van on Sao Miguel and camp around there for a few days, chasing the surf.  We had such a great time on Santa Maria (more posts on that soon) and all of the sudden I realized, we had no place to stay on Sao Miguel. It was high season and our plans to rent a camper van were thwarted when we realized they were all reserved.  My other plan to stay at the Hotel Marina Atlantico in Ponte Delgada was also squashed when we realized they were full too.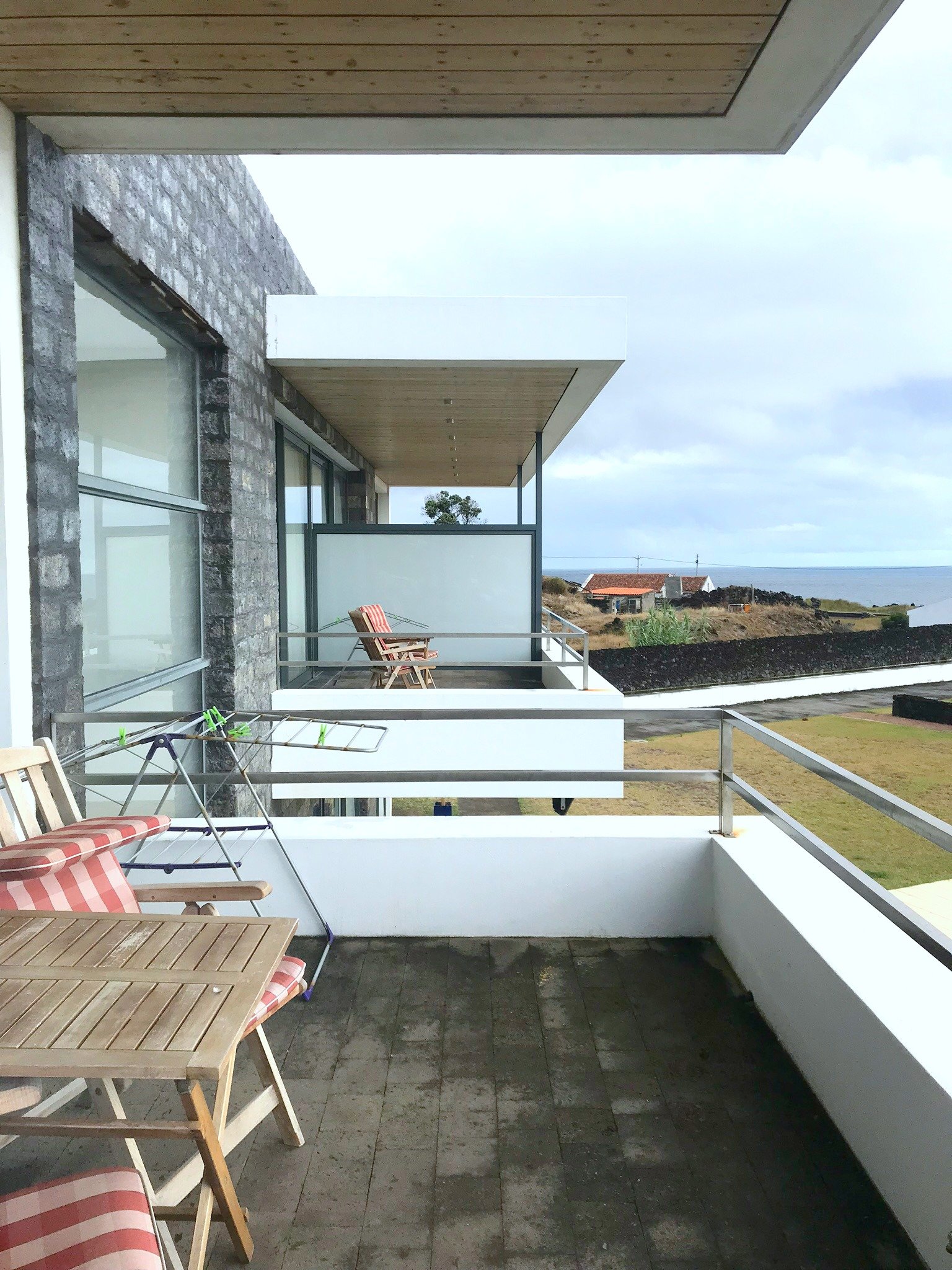 Using Booking.com (not a sponsored post but I did find them the most reliable in looking for places in the Azores), I found the BEST place to stay on the island and maybe the best place our family has EVER stayed in.
Lodge Natur Zen sounded kind of cool and had some good reviews but the real selling point for me was the cost and location.  The cost was about the same as the higher end hotels in Ponte Delgada but it was located about 15 easy minutes from the airport---in the community of Capelas.  Having spent a bunch of time in Ponte Delgada, I didn't really need any more time there and was anxious to see other parts of the island.  From the listing on Booking.com, I couldn't tell if it was a hotel or a vacation rental but figured we would just find out when we got there.
Our flight arrived on time (surprise!) but it took forever to get our rental car at the airport.  By the time we pulled into Lodge Natur Zen it was dark.  Waze took us right to a huge imposing walled in compound in a small community.  The gate magically opened and we were greeted by a huge modern looking home, facing a giant infinity pool and the ocean.
The host Patricia, met us at the door and quietly guided us into the house.  Huge doors, immensely high ceilings and beautiful stones took our breath away.  After a quick run down of the house (make it your own!), the pool and hot tub (open all night!) and the breakfast situation (buffet in the morning!), she led us to our room.
As a group of four, we reserved two rooms so we basically had one whole wing of the house to ourselves.  Another couple was staying there but we never really saw or heard them.  The rooms (and the whole house) are decorated so comfortably----clean, bright and cozy.
The bathroom was to die for--with beautiful purple tiles and a huge sunken tub (that also functioned as a hot tub).
The lanai and the view beyond was amazing.  My kids kept exclaiming how this was the nicest place we had ever stayed and I may have to agree.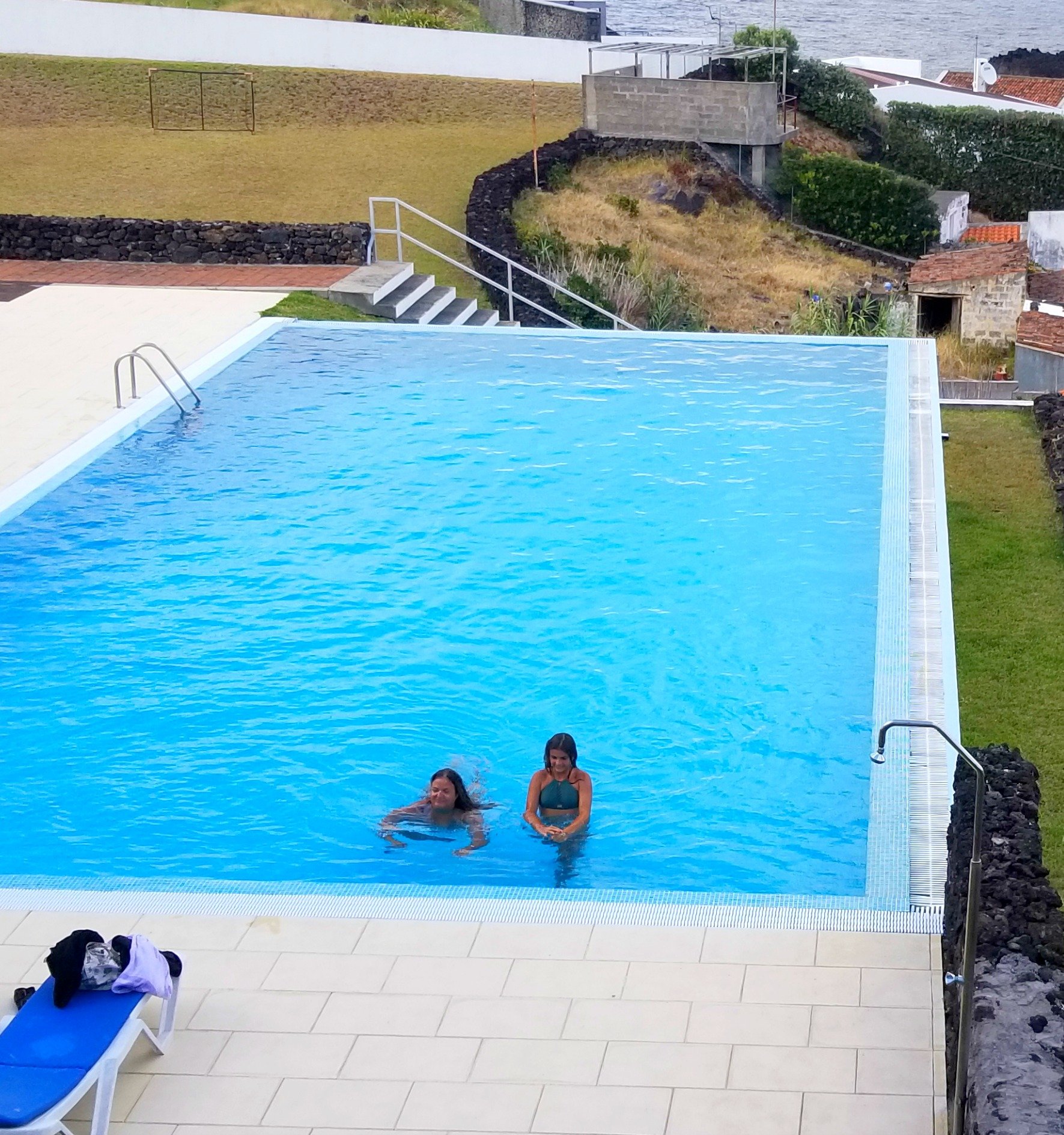 The next day, Nova and I swam in the giant infinity pool---a first for me and it was just as luxurious as it seems!
Besides the amazing accommodations, our host Patricia, was even more amazing.  She took the time to really explain the area, made excellent recommendations for things that we had to see in our short time there and was just an all around great person.  It felt like staying with a nice sister or best friend.....she really wanted us to enjoy our time there and to be comfortable.
We will definitely be back!
If you want to find Patricia and her amazing guesthouse, visit her website.  If you do stay there, I would love to hear about it.  We loved it and I hope you do too.
If you are going to be in Sao Miguel, Azores, you might be interested in some of our other blog posts about our vacation there:
Poca De Dona Beija Hot Springs